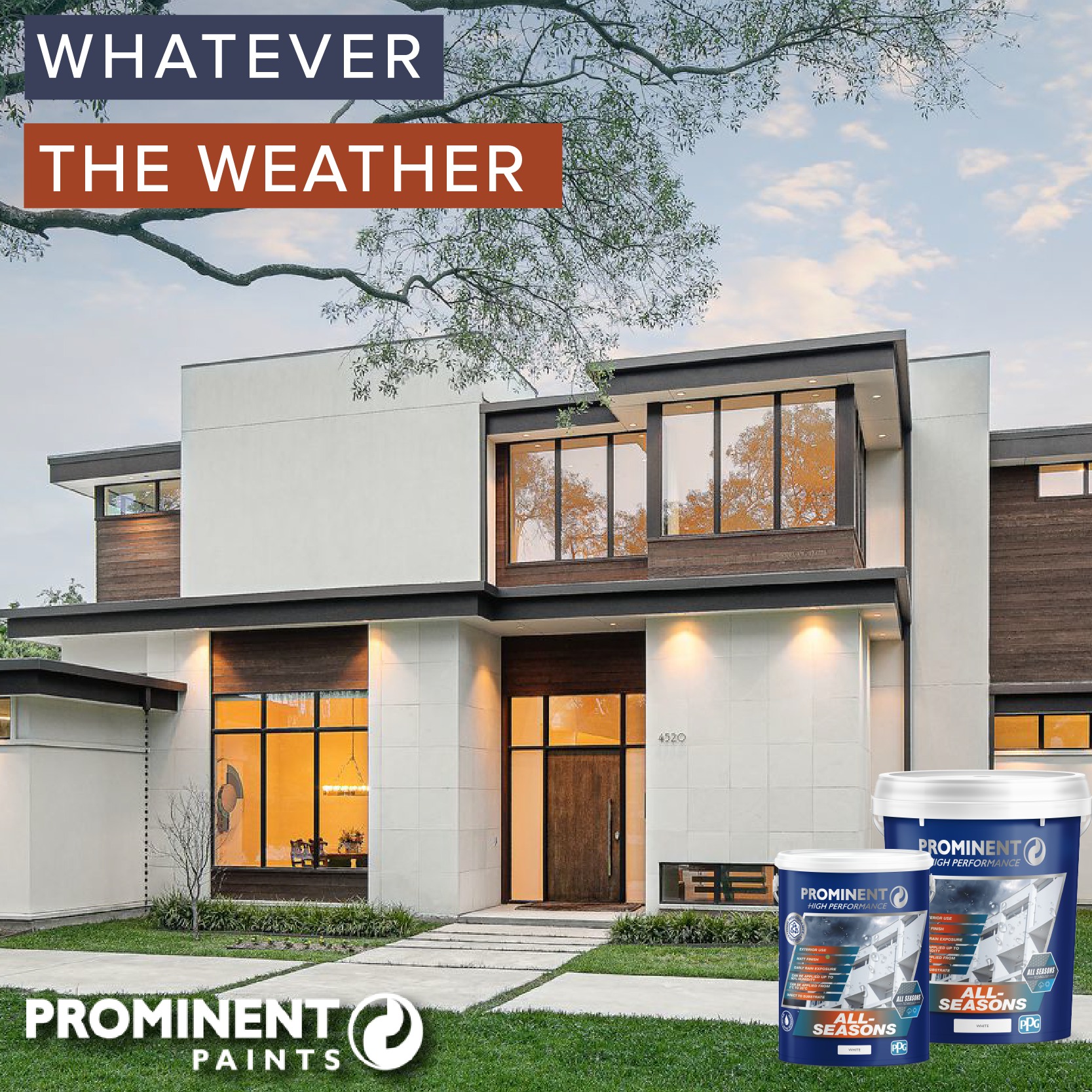 Prominent High Performance All Seasons
All Seasons is one of the most advanced exterior paint systems on the market and for good reason. Explore the benefits of this superior paint and find out why it makes sense to ask for All Seasons:
• Weather is unpredictable but come rain or shine, you can paint in any weather conditions with All Seasons
• You can paint directly onto a wet condensed wall without a primer
• 20 mins later if the skies open - your paint won't fail!
For more information, contact Wilkoo Marketing Paint Distributors.