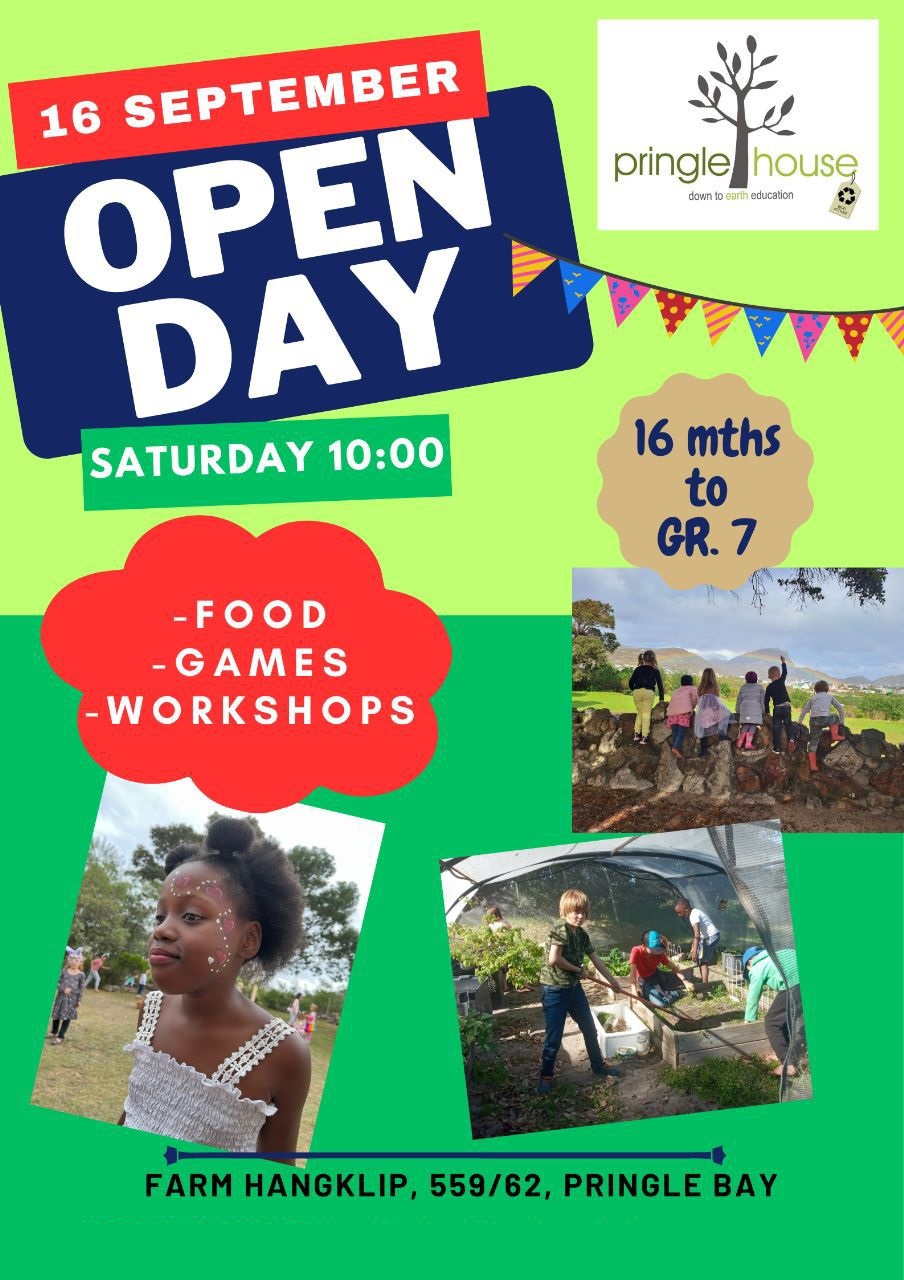 16 September 2023: Open Day
Join us on 16 September 2023, for our Open Day! Come visit our school, meet our teachers, and find out more about Pringle House Eco School. There will be food, games, and workshops!
Date: 16 September 2023 at 10:00
About Pringle House Eco School
Pringle House Eco School in Pringle Bay offers preschool care and schooling for children from the age of 16 months to those attending Grade 7. The school closely follows the CAPS (Curriculum Assessment Policy Statements) education system while incorporating the philosophy of sustainability in its syllabus. Part of WESSA (Wildlife and Environment Society of South Africa), Pringle House Eco School has also developed a unique education system known as the Pringle House Education System. This system centres around the learner's mental, emotional and physical needs to develop each learner holistically. Classes at Pringle House Eco School are small, allowing teachers to attend to each learner individually, allowing them to develop at their own pace.
For more information, contact Pringle House Eco School.