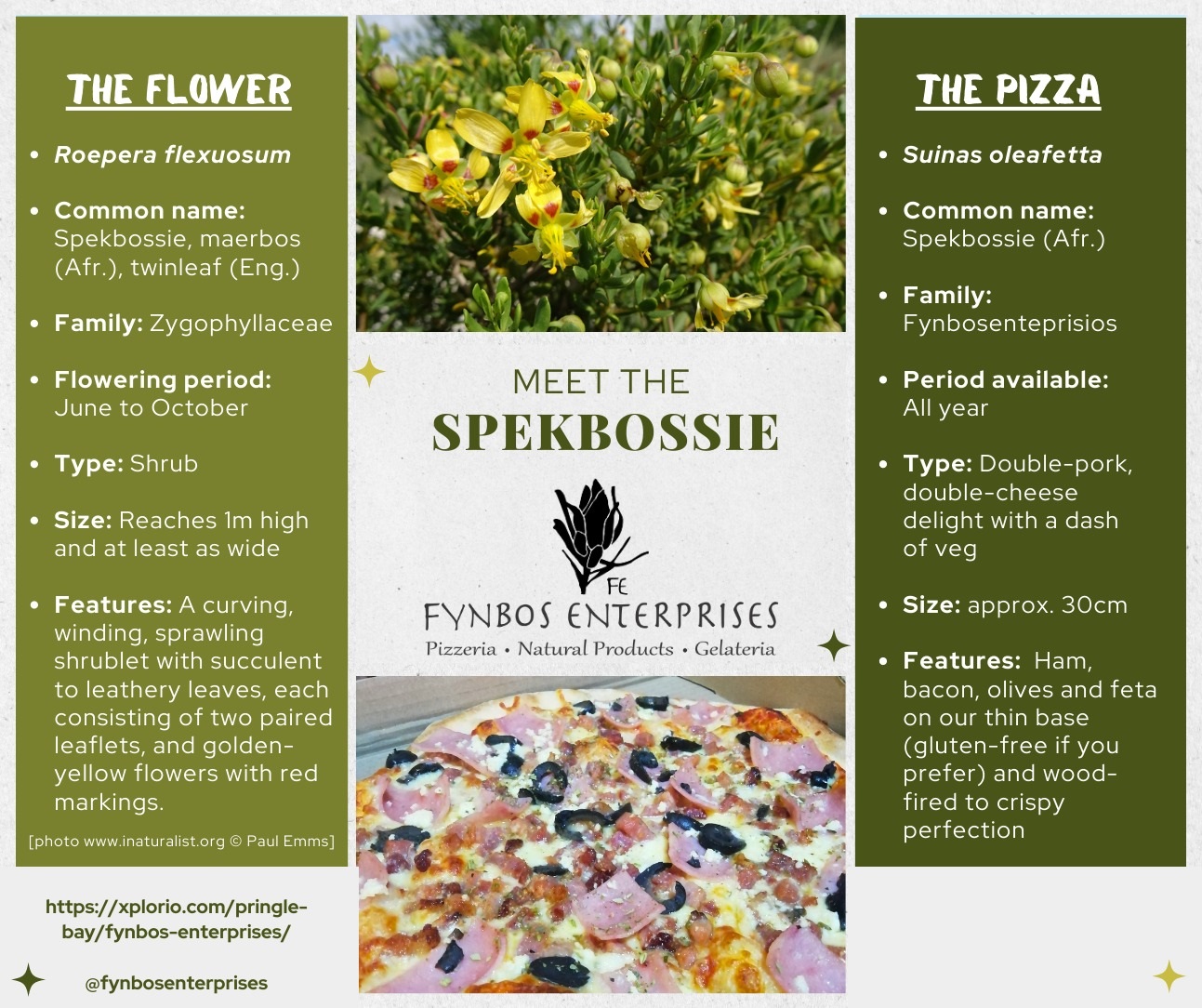 Meet the Spekbossie Pizza
Meet the Spekbossie pizza, named after the Roepera flexuosa flower.
The Pizza
• Suinas Oleafetta
• Common Name: Spekbossie (Afrikaans)
• Family: Fynbosenteprisios
• Period Available: All Year
• Type: Double-Pork, Double-Cheese Delight with a Dash of Veg
• Size: Approximately 30cm
• Features: Ham, Bacon, Olives and Feta, Wood-Fired Thin Base (gluten-free base available)
The Flower
• Roepera Flexuosa
• Common Name: Spekbossie, Maerbos (Afrikaans), Twinleaf (English)
• Family: Zygophyllaceae
• Flowering Period: June to October
• Type: Shrub
• Size: Reaches 1m high and at least as wide.
• Featured: A curving, winding, sprawling shrublet with succulent to leathery leaves, each consisting of two paired leaflets and golden-yellow flowers with red markings.
Come try our Spekbossie pizza at Fynbos Enterprises!