Known as the home of the stunning Harold Porter Botanical Gardens and the Penguin Sanctuary at Stony Point, Betty's Bay has established itself as a popular destination along Clarence Drive. Caught between mountains and ocean, the village stretches along the coastline and offers panoramic views of the surrounding sea- and landscapes. To explore and experience all that Betty's Bay and its surrounding towns have to offer, you'd definitely have to spend a few days.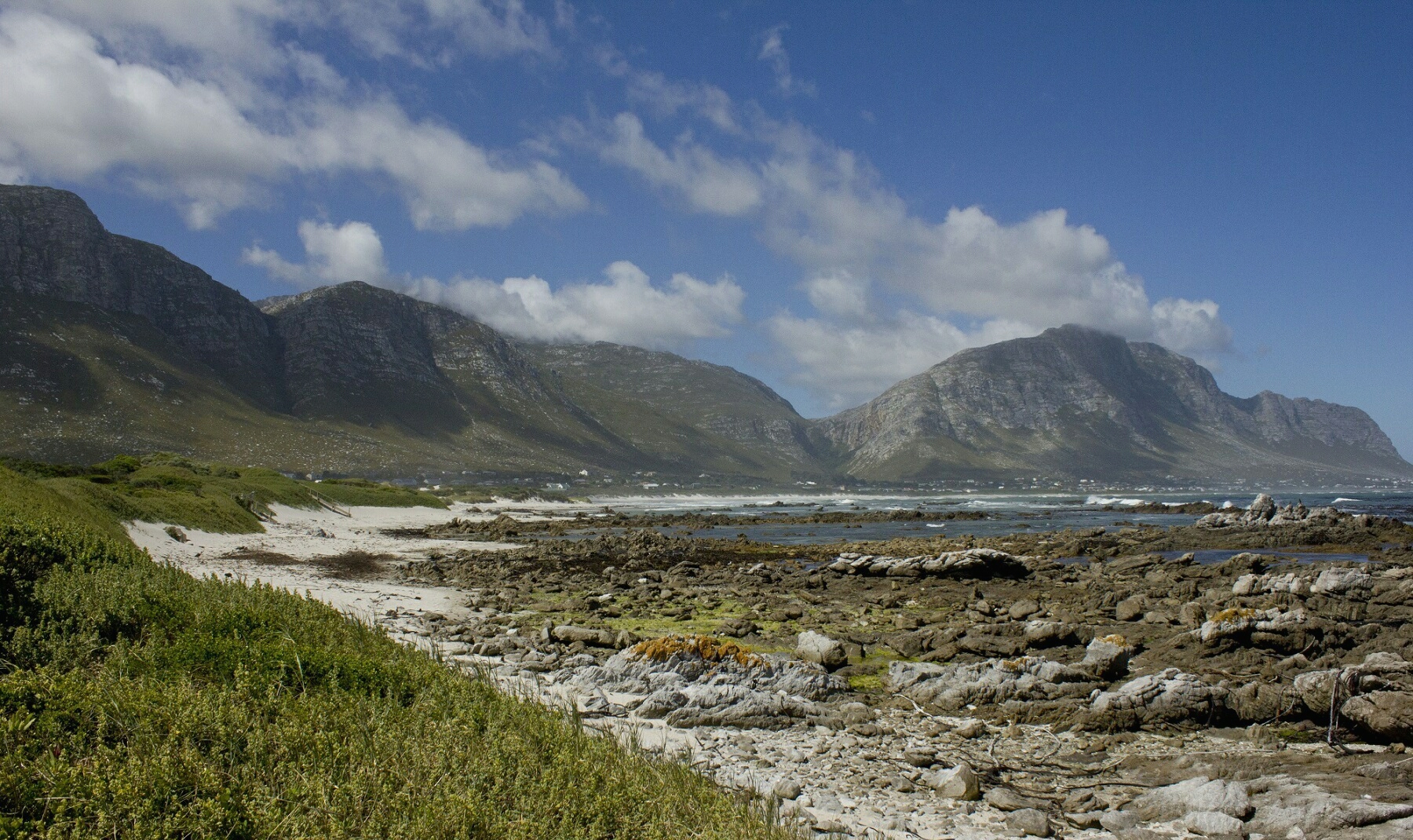 With your destination confirmed and your bags packed, now you have to figure out where to call home for the duration of your breakaway. Choosing the right accommodation might be tricky – B&B or self-catering? Are you going on a romantic getaway of family holiday? Taking the kids and the pets? Not to worry! We've put together a list of the accommodation options in Betty's Bay to best suit your needs and pocket:
Romantic Getaway for 2
Mountain View @ Seaside – This charming little self-catering accommodation offers a great escape for a couple to escape to. The 2-sleeper units hold a fridge, microwave, clean linen and towels as well as coffee/tea and braai facilities. Can also be rented as bachelor units.
Bucaco Sud Guesthouse – Nestled between the Kogelberg Nature Reserve and Clarence Drive, this comfortable guest house offers 7 individually decorated and spacious rooms with spectacular views of the coastline and sea beyond. Breakfast includes freshly baked and prepared goodies and freshly brewed coffee while taking in the views as you plan your day ahead. The accommodation also offers free WiFi, open garden and pool.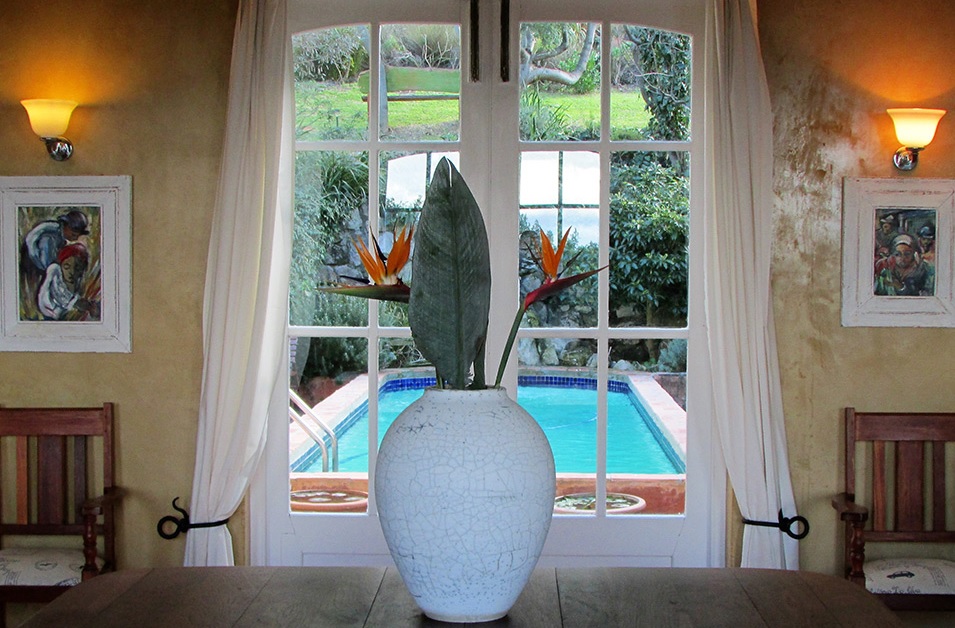 Enjoy a weekend at Bacaco Sud Guesthouse
Escape to Nature
Cactus Lodge – Situated between two fresh water lakes which form part of the Grootwitvlei Bird Sanctuary, this Lodge offers the perfect spot for nature- and bird-lovers. Enjoy the colourful displays of Weavers, Sunbirds and more while staying in one of the 5 spacious self-catering rooms. Fully equipped with all amenities, Cactus Lodge provides an escape to nature while still being close to town.
Jock's Bay Jewel Cabin – Located a few minutes away from the Harold Porter Botanical Gardens and secluded beach, Jock's Bay offers a retro-styled stay for nature lovers. The house can sleep up to 5 which makes it great for any sized party and is fully equipped. With uninterrupted views of the mountains and sea, a large fynbos garden and fireplace, you'd be forgiven for spending your time at the house only.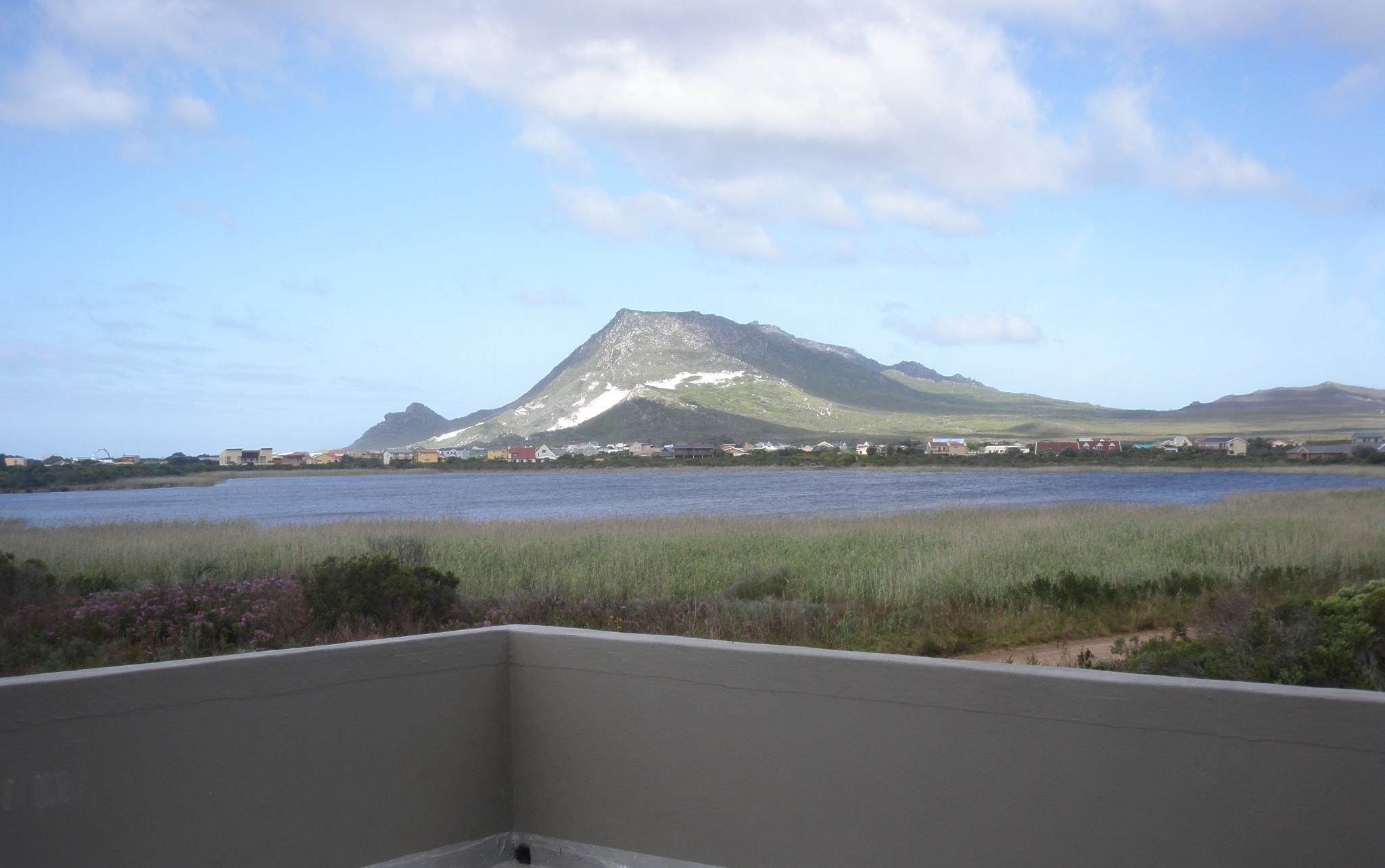 Take in stunning views from Cactus Lodge
Spoil Yourself a Little
Whistling Winds – Enjoy a luxury holiday with the family or group of friends at Whistling Winds. This fully equipped and elegantly decorated house offers 5 bedrooms with great views and utter comfort. Situated between the Kogelberg Nature Reserve and Grootwitvlei Bird Sanctuary, you can take in the sights and sounds of nature while in the lap of luxury.
Buren House – Named after one of the bastions of the Castle of Good Hope, Buren House offers a luxurious stay right on the cliffs of the Atlantic Ocean. The spacious house with its stunning views and large courtyard with swimming pool is perfect for a relaxed family escape or to share with a group of friends.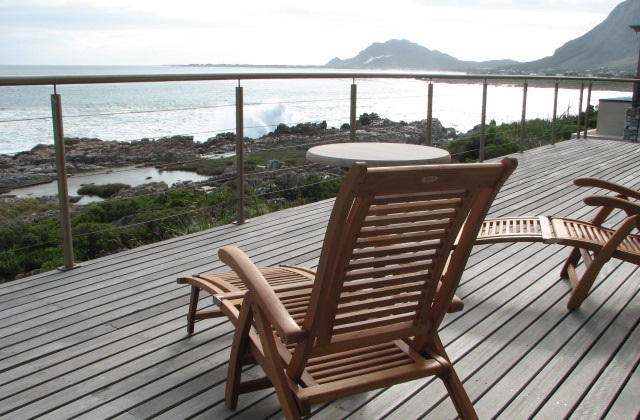 Treat yourself to a luxury stay at Buren House
Fun Family/Group Retreats
Bayside Backpackers – There's nothing like heading back to base camp at the end of the day and sharing stories of your travels and adventures with others. Bayside Backpackers at the foot of the Kogelberg Mountains offers comfortable rooms and facilities combined with amazing views, a range of activities and the best advice that won't break the bank. The accommodation is also a great venue for functions and special events; they also offer camping.
Poppehuis – This sunny house close to the Botanical Gardens and Jock's Bay Beach is ideal for a family breakaway. The lovely, open-plan house sleeps 4 in 2 bedrooms and has a full kitchen, dining room and lounge area as well as braai (BBQ) area outside.
Mountain View – This 4 to 5 sleeper house close to the beach offers lovely mountain views and open-plan living area with indoor braai (BBQ facilities). A short walk from the main Betty's Bay beach, Mountain View holiday home is a comfy spot for a group of friends or small family to relax and unwind.




Make your way to the Bayside Backpackers
These are but a few of the lovely accommodations in Betty's Bay to help make your stay the best it can be. There is also the friendly people of Be In Betty's Bay that can help you find your perfect home away from home on the Cape Whale Coast.

We look forward to seeing you soon!