If you're looking for an event that combines great fun for the whole family, live music and learning more about nature's beauty in a stunning coastal setting, then head down to Hermanus in the Overberg for the festival of the year, the Hermanus Whale Festival!

Hosted over the weekend of 29 September to 1 October, the Hermanus Whale Festival celebrates its 26th year in 2017. As the oldest and largest festival of its kind in the Cape Whale Coast this event caters for all and promises to put on a whale of a show.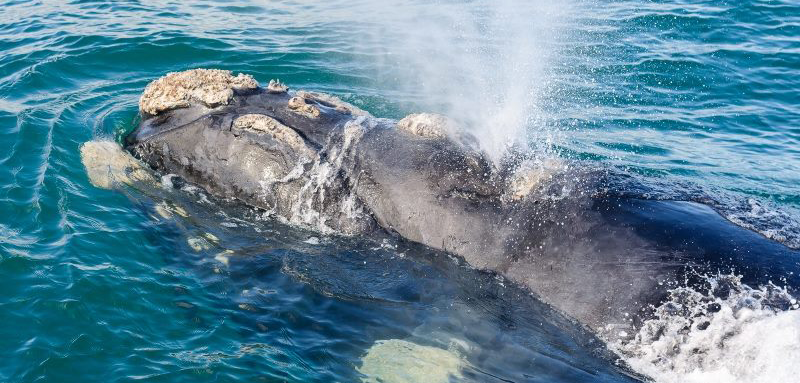 View the Southern Right Whales in Walker Bay
Built around the annual appearance of the Southern Right Whales that visit our shores from June until November, the Festival celebrates anything and everything Whales. The vibrant event sees the coming together of locals and tourists in a colourful collaboration of arts, culture, community and nature. With the main focus on educational exhibitions and programs about our wonderful marine life, the festivities extends to craft markets, live music performances, kids entertainment, great local food and wine, art exhibitions and of course, fantastic whale watching.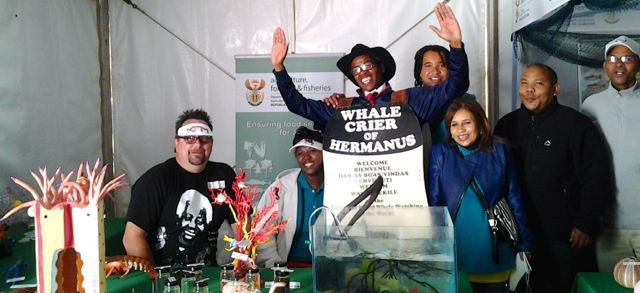 Say hello to the happy faces at the Eco-Marine Tent
As one of the only events of its kind, this Eco-Marine Festival partners with a range of local initiatives which are also focused on sustainable practices as well as furthering the protection and conservation of the area's unique natural wonders. Ensuring a fun and educational environment for the whole family, the Eco Marine Tent provides a jam-packed program for the duration of the festival. Stop by to learn more about the beautiful fynbos, stunning nature reserves and diverse collection of wildlife, and how we can help to protect them. You'll also be able to talk to the thought-leaders and volunteers of these initiatives:
Panthera Africa
Grootbos Foundation
BOTSOC (Hermanus Botanical Society)
APSS (African Penguin and Seabird Sanctuary)
DICT (Dyer Island COnservation Trust)
DAFF
Bonga Bagz
SANBI Harold Porter Botanical Garden
SASC (South African Shark Conservancy)
The entertainment continues with some live music performances at the Coke Live Music Marquee. Pull up a chair and enjoy the local talents of Denise Carstens, Kaycee, London Louw, Courtney Foster, O'Ryan Winter, Anton Oosthuizen, Garner Nel and more. One of the big acts of the weekend is of course, Watershed. This well-known and highly popular South African pop-rock band will surely put a smile on your dial and set the vibe for what is going to be a fun weekend. There is also a lively Oldies But Goldies Tribute Show to take you back through the years and celebrate the music and dance of yesteryear.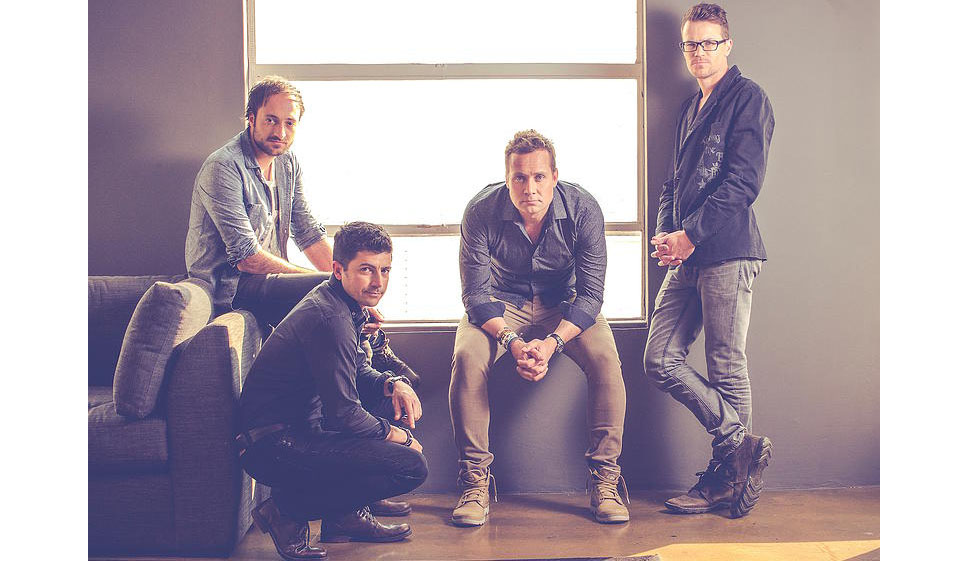 Be sure to catch local favourite Watershed during the Festival
For those who like to venture out on their own and take the time to admire all there is to explore, there is also a full line-up of exhibitions and parades. Hermanus hosts a fine list of art galleries and studios which can be browsed at leisure, you might just find some inspiration for yourself or your home. During the Festival there is also a Clivia Show in the Grobbelaar Hall and an Orchid Show at the St. Peter's Church Hall for all those with green fingers or just those who appreciate the pretty petals of these lovely flowers.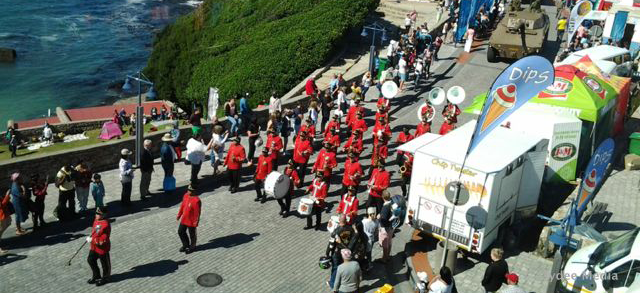 Don't miss the Street Parade on Saturday morning
Another one of the shining favourites is the Street Parade on Saturday morning. Starting from Swallow Park, the parade will follow the coast all the way to the Marine Hotel. Local businesses and initiatives are invited to take part by building a float to showcase their business or simply join in the fun. The parade always brings back memories of the olden day fairs and street get-togethers, and is always a fun event. This year's parade will also feature the South African National Defence Force, SA Army as well as the Cape Highlanders drums and pipe bands - definitely not to be missed!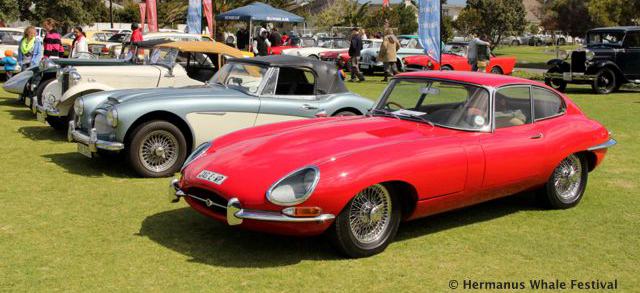 Beautiful vintage cars at the Whales and Wheels Classic Car Show


The festivities continues with the Whales and Wheels Classic Car Show which showcases a collection of beautifully maintained and restored vintage cars. It always proves to be a treat as you look back at how far the automobile has come in terms of design and function.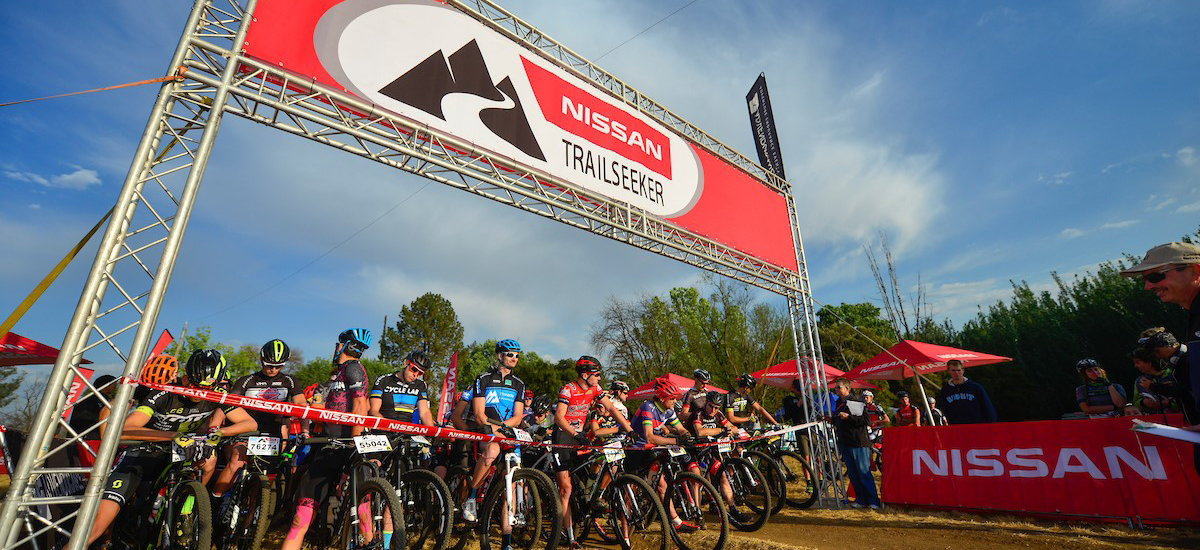 Take on the challenge of the Nissan Trailseeker


On the other side of the spectrum, those looking for a bit of a challenge can gear up for the NISSAN TrailSeeker. Hosted at Sumaridge Estate Wines in the Hemel-en-Aarde Valley, this event offers a wide range of mountain biking trails to accommodate for a variety of riders. Taking you along various trails, through different wine farms and up challenging climbs, this is one beautiful challenge. Visitors who are interested in putting their foot down for a good cause can also join the Superhero Fun Run / Walk at Benguela Cove Lagoon Wine Estate. There are great prizes to be won and is all in aid of Child Protection Week.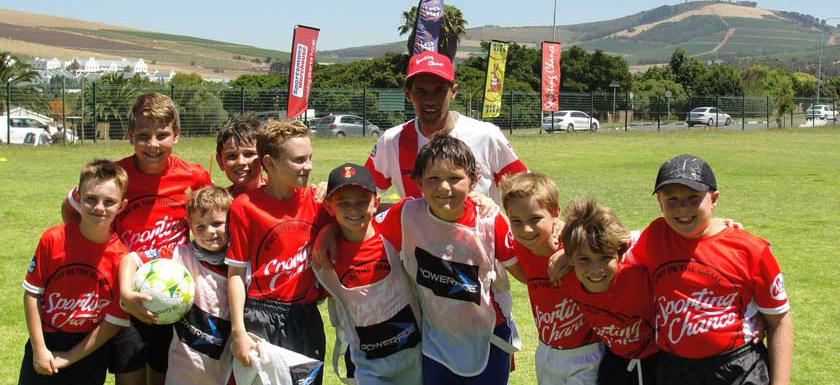 Kids can join the Sporting Chance Coaching Programme



The Village Square will also be a flurry of excitement as this is where you'll find the resident Marimba band putting a skip in your step. The Square will also feature more performers, kids entertainment like the Pirates and Mermaids Treasure Hunt and Sporting Chance Coaching Programme and of course, it's one of the best spots to enjoy the main show, the Southern Right Whales.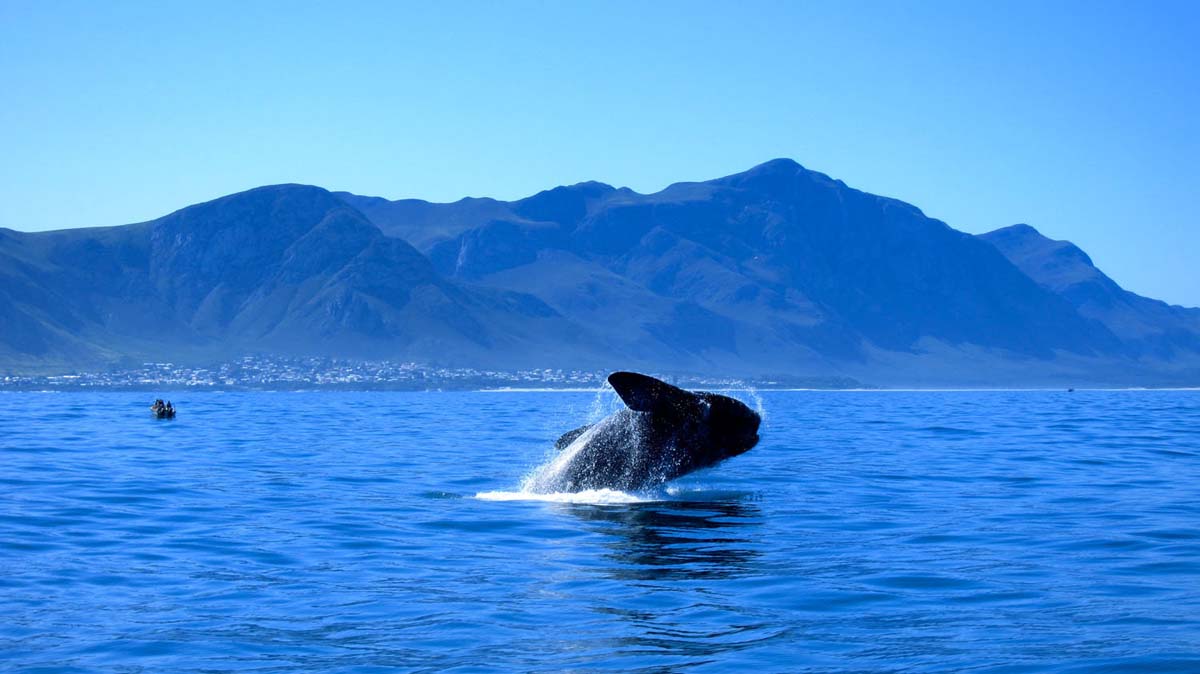 Travelling to our warmer waters every year, the Southern Right Whales can be seen spyhopping, lobtailing, sailing and breaching in the shimmering waters of Walker Bay. These graceful beauties favour the coastal waters of South Africa during the months of June to November during which time they calve and mate. The courting couples can be found more towards the centre of the Bay in the deeper waters, while the mothers and their calves tend to stick close to the shoreline. This makes for a delightful sight as you can see how mother and calf interact as well as watching the calf trying to mimic its mother in their signature behaviour.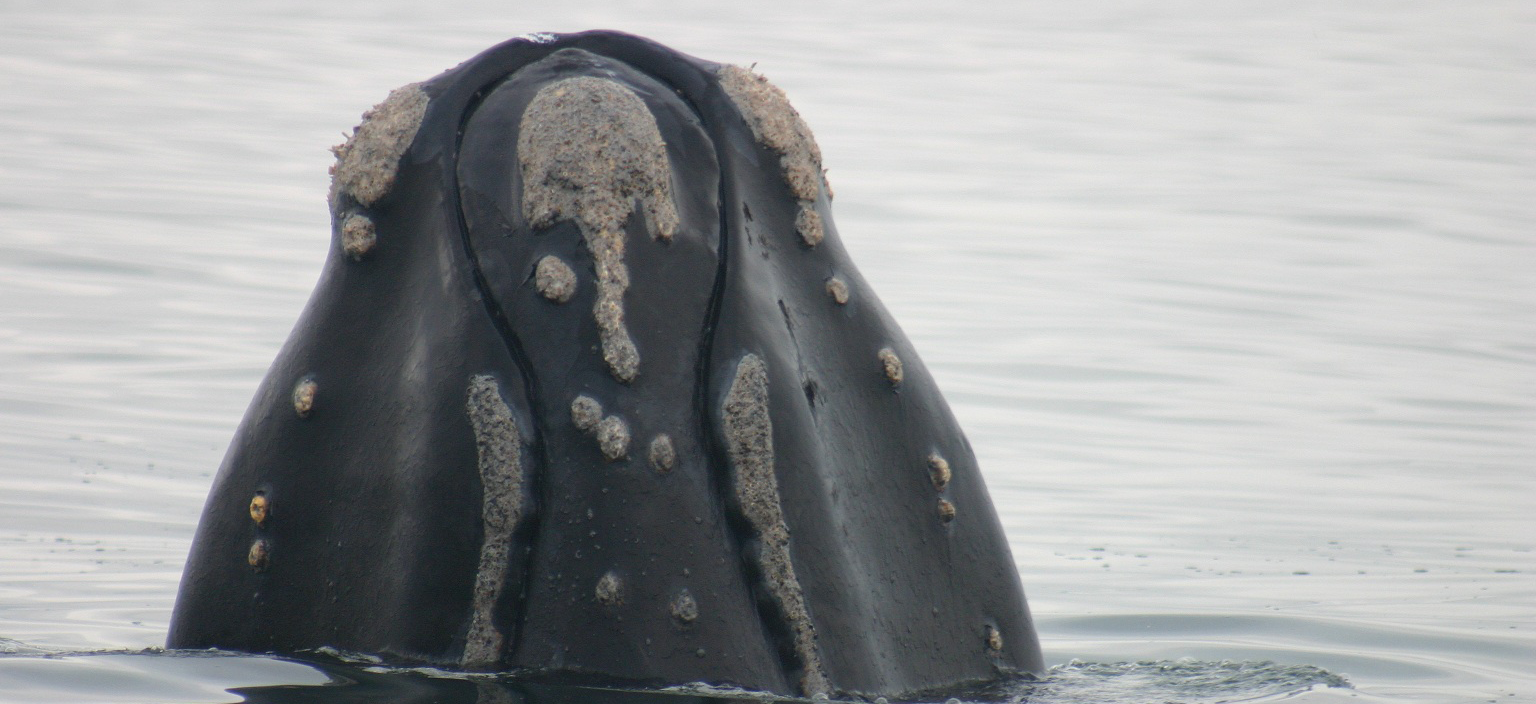 Spyhopping Southern Right Whale
The combination of crisp ocean air, great entertainment and a variety of things to see and do, the Hermanus Whale Festival offers up an event like few others. During this time the thriving town continues to provide locals and visitors with the everyday services and amenities. With a thriving business sector, an array of local markets and an endless list of exciting activities, the day here never seem long enough to take it all in. From great restaurants and boutique stores to nature reserves and hiking, this town has it all.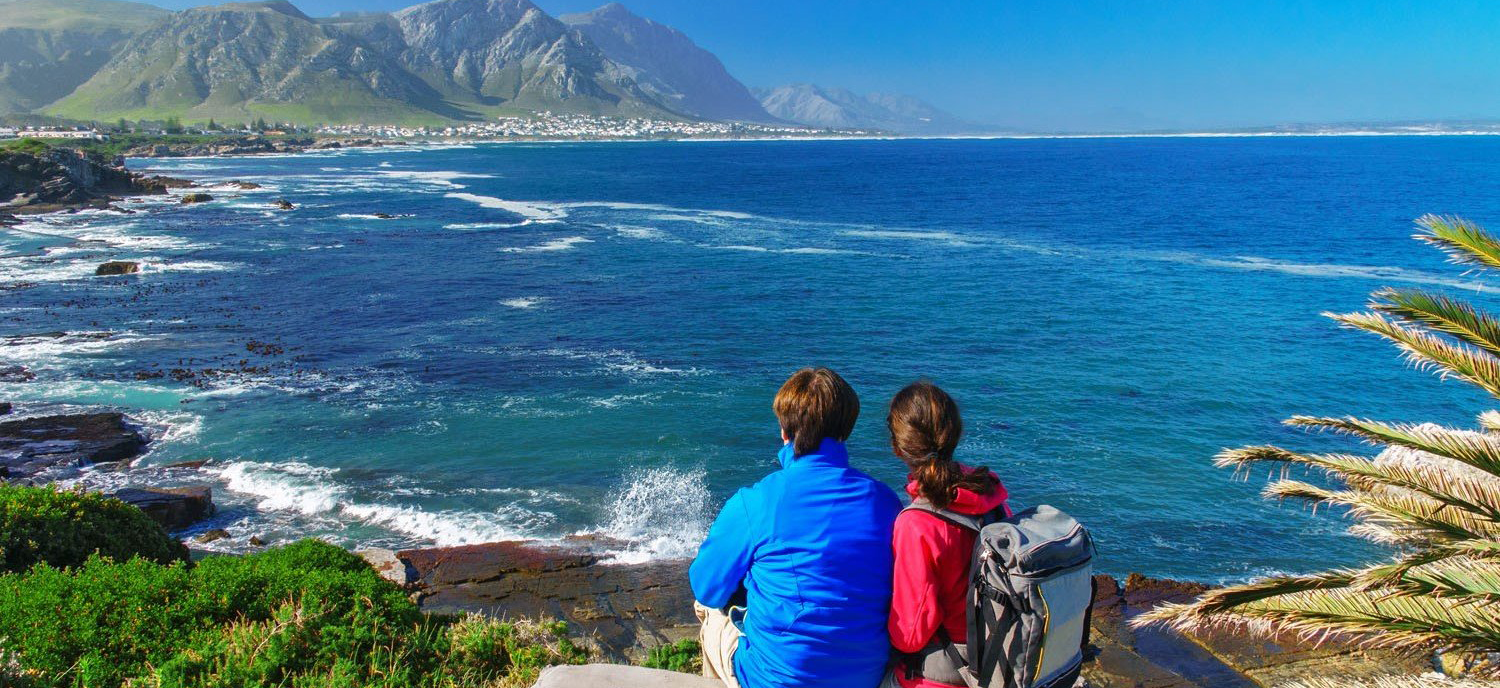 So many things to see and do in Hermanus - let the adventure begin!


Hermanus and its surrounding towns offers a variety of things to do that will suit all, including whale watching, hiking in nature reserve, challenging mountain biking trails, wine tasting in the Hemel-en-Aarde Valley, day trips to Gansbaai and Stanford for Shark Cage Diving and River Boat Cruises respectively, and so much more. And to spend some quality time here and take it all in, there is a broad variety of accommodations available. Ranging from luxury suites to comfortable B&Bs to cosy self-catering cottages, Hermanus caters for every taste and budget.
Book your stay today and be sure to join in on this vibrant festival in the heart of the Overberg!