The Red Hou... Oh...!
During the winter our regulars noticed that inside, the Deli slowly developed. On this visit you would perhaps find a new shelf just here; on the next visit, maybe a little more space over there; on the next visit, the space would be filled with yet more tempting products.
But as the season approached and the weather improved, we decided it was time to focus on the outside. The courtyard was the first to see some serious changes.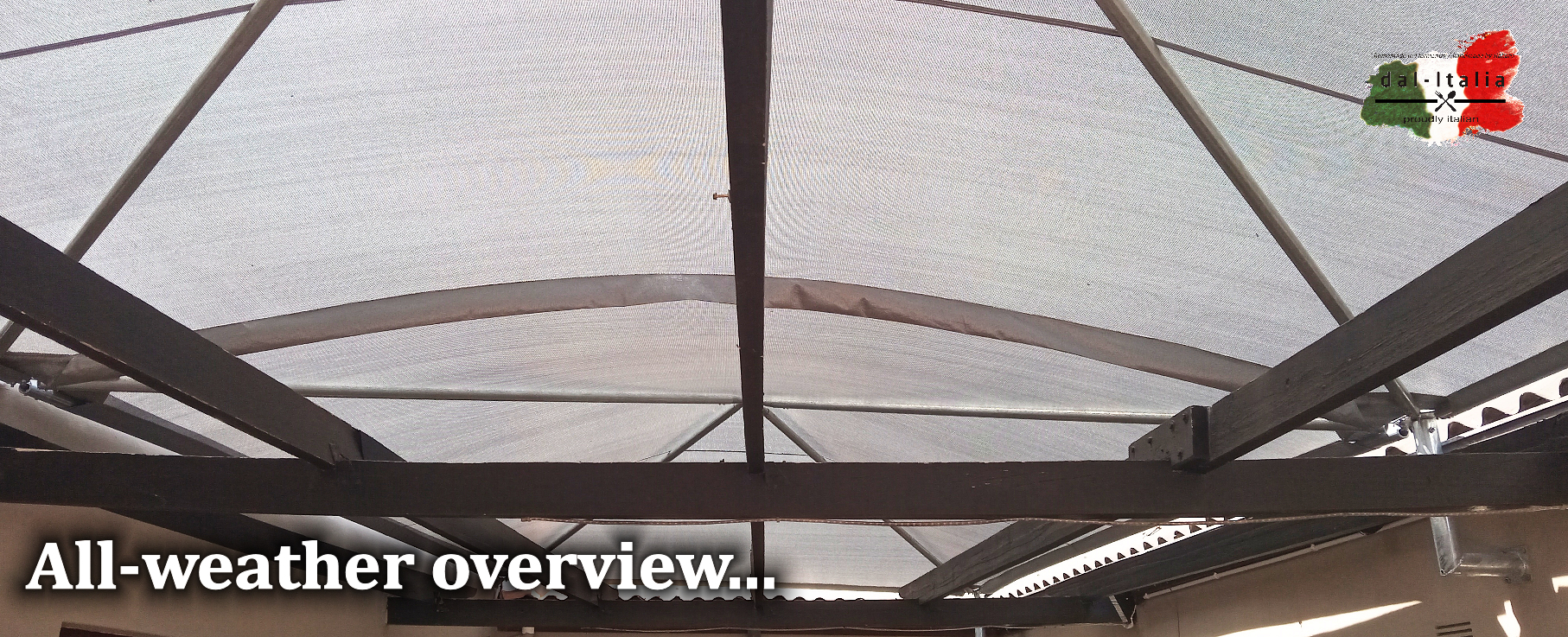 Deciding exactly what to do was the 1st problem. In the end, we went for the grey stretch over-arch leaving the original wooden framework in place for future consideration. We are very pleased to say that the grey stretch works very nicely in the rain, leaving the floor (and our patrons) underneath, perfectly dry.
We opened this area up for one of our evening dining weekends. Our guests found it quite comfortable and relaxed out there; a little more informal. It's open all the time now, perfect for a morning coffee.
Next, we turned our attention to the front of the venue...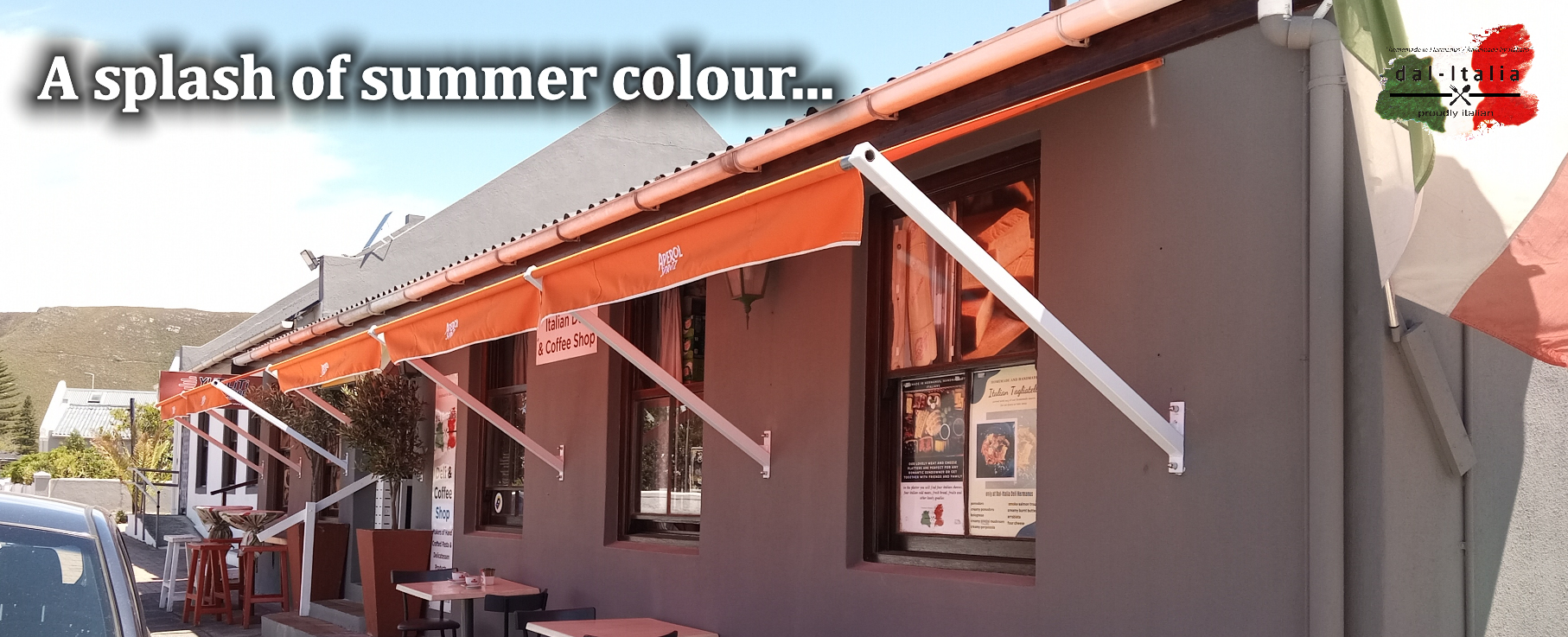 It was definitely time for a new coat of paint...and a change of mood. The red had to go in favour of a grey foundation. The idea was to unify the venue flavour both back and front.
When we added those awnings, they really brought a splash of summer colour with them.
Do you think we've started to get a bit carried away with the wall-art on the corner? We just love the panache of Campari Art Deco, it's so very Italian...