There are nine botanical gardens that fall under the South African National Biodiversity Institute (SANBI) and the Harold Porter National Botanical Garden in Betty's Bay is one of them. The garden is situated within the Kogelberg Biosphere Reserve, which is a renowned floral hotspot.
The Kogelberg mountain range cut this area off from colonisation and agriculture and the isolation resulted in undisturbed indigenous fynbos that today is a pristine natural wonderland. The area also forms part of the Cape Floral Kingdom, which is recognised as one of the smallest yet most diverse of the six floral kingdoms in the world. Of the 90 000 square kilometres in the South-western Cape there are approximately 8 800 species and 70% are endemic.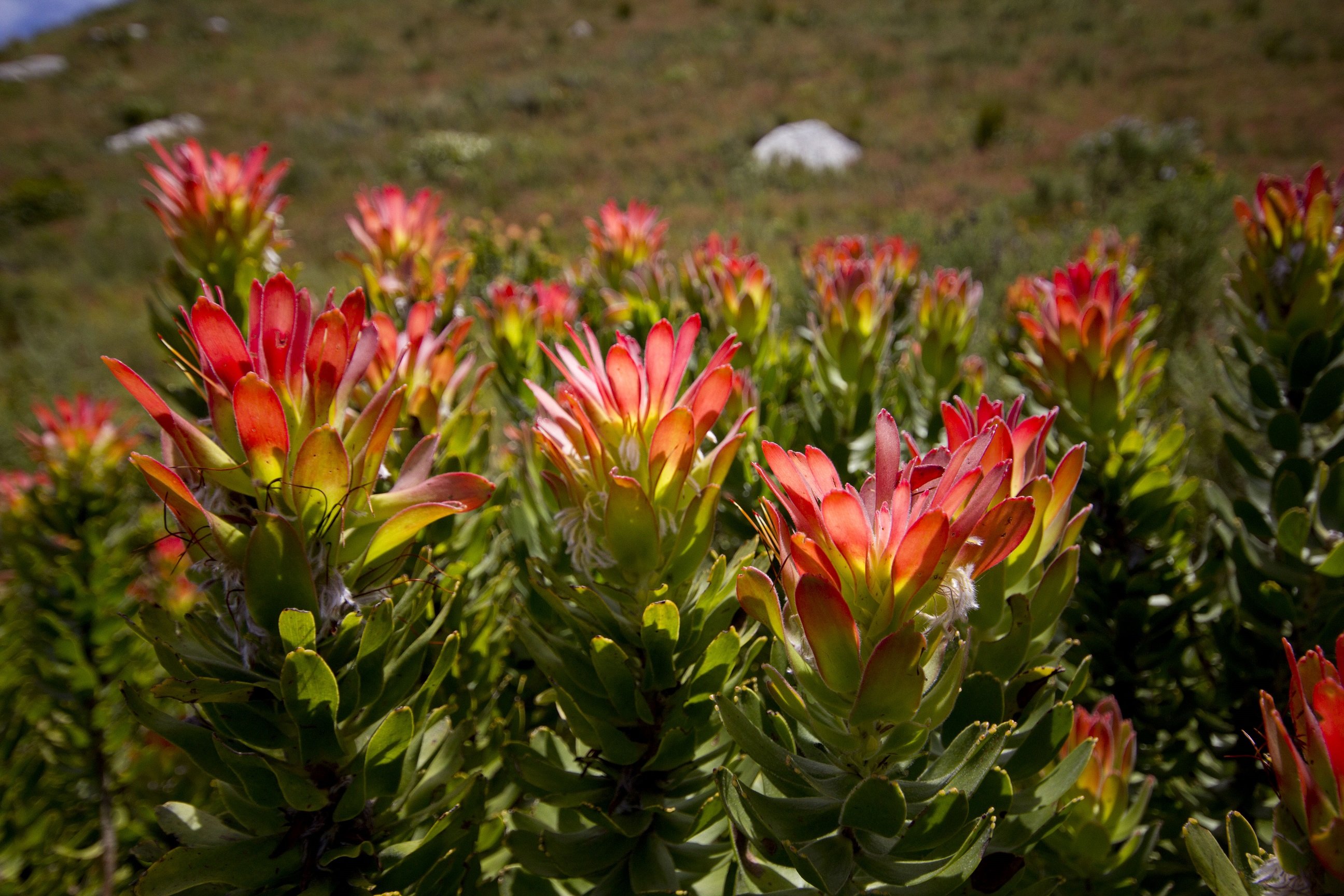 The garden holds 190.5 hectares of indigenous coastal fynbos that weaves a path between the sandstone peaks, waterfalls, streams and amber pools. The remaining 10 hectares is the cultivated garden that is a collection of plants used for scientific research and education while making great displays.
The natural areas of the garden are havens where both plants and animals can thrive in their native habitats. Of the fynbos visitors can expect Proteas, Ericas, Buchus, Legumes, Brunias, Daisies, bulbous plants and Restios. Some of the favourites are the King Protea, Sugarbush, Prince of Wales Heath and Thatching Reed.


The fauna in the gardens include about 100 different bird species. A bird list can be purchased at the gate of the gardens to assist any avid bird watchers. The Cape Sugarbird, Orange Breasted Sunbird and Protea Canary are just a few of the many birds one can expect to see. There are also baboons, Small Grey Mongoose, Striped Mice, Puff Adders, Common Brown Water Snakes and Boomslang. If you have a keen eye there are many fascinating spiders and insects to spot amongst the low-shrubby bush.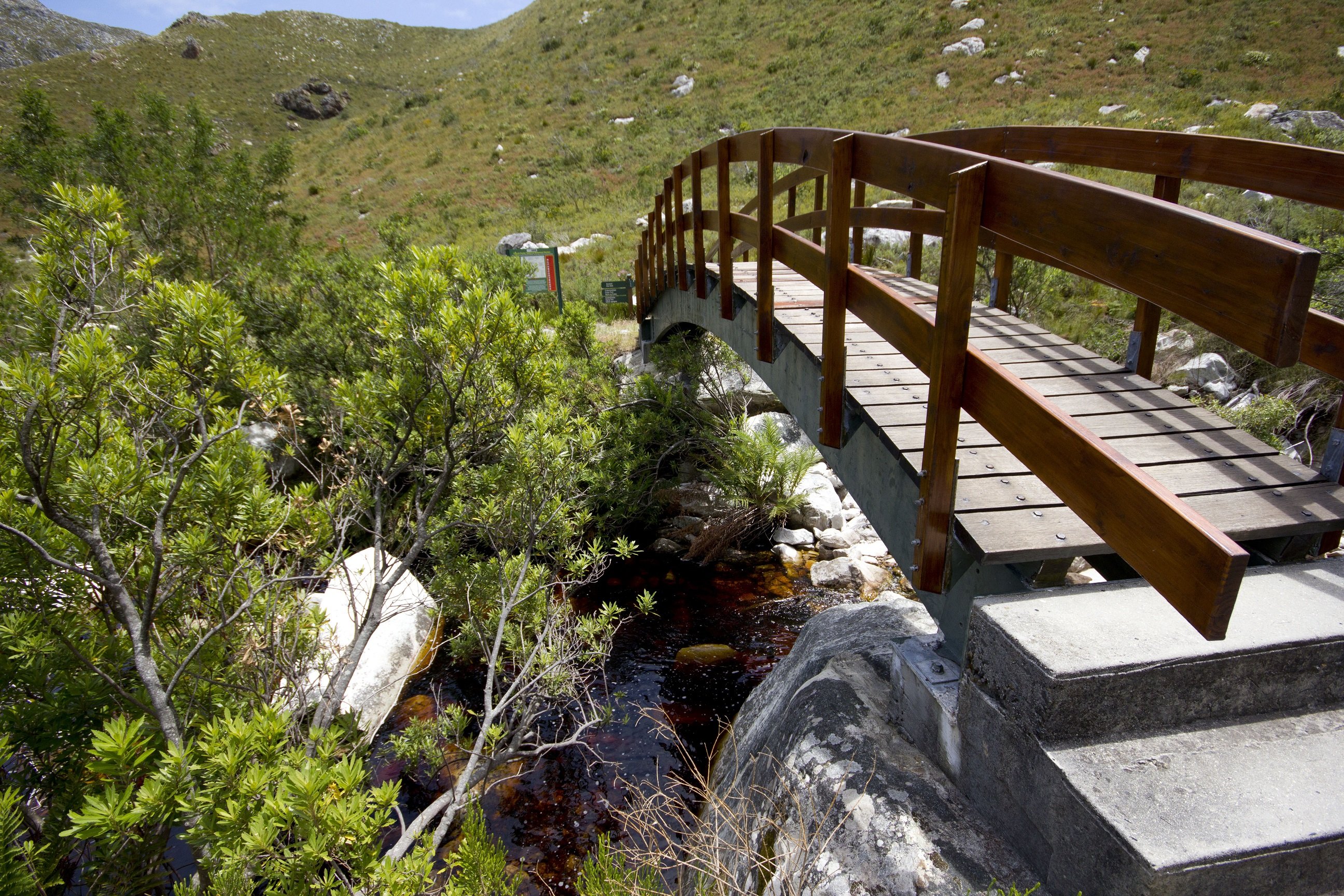 There are many hiking trails that cater for a wide range of varying levels, from wheelchair-friendly pathways to more extreme hikes that require a good level of fitness as well as an ability to handle heights. The two most popular trails are the Disa Kloof Walk and the more strenuous Leopard's Kloof Trail that both lead to magnificent waterfalls.
On top of the astounding fauna and flora that the garden boasts there are views stretching over the ocean, a mild Mediterranean-type climate and a restaurant on site that serves delicious lunches. It is a must for anyone passing through Betty's Bay.