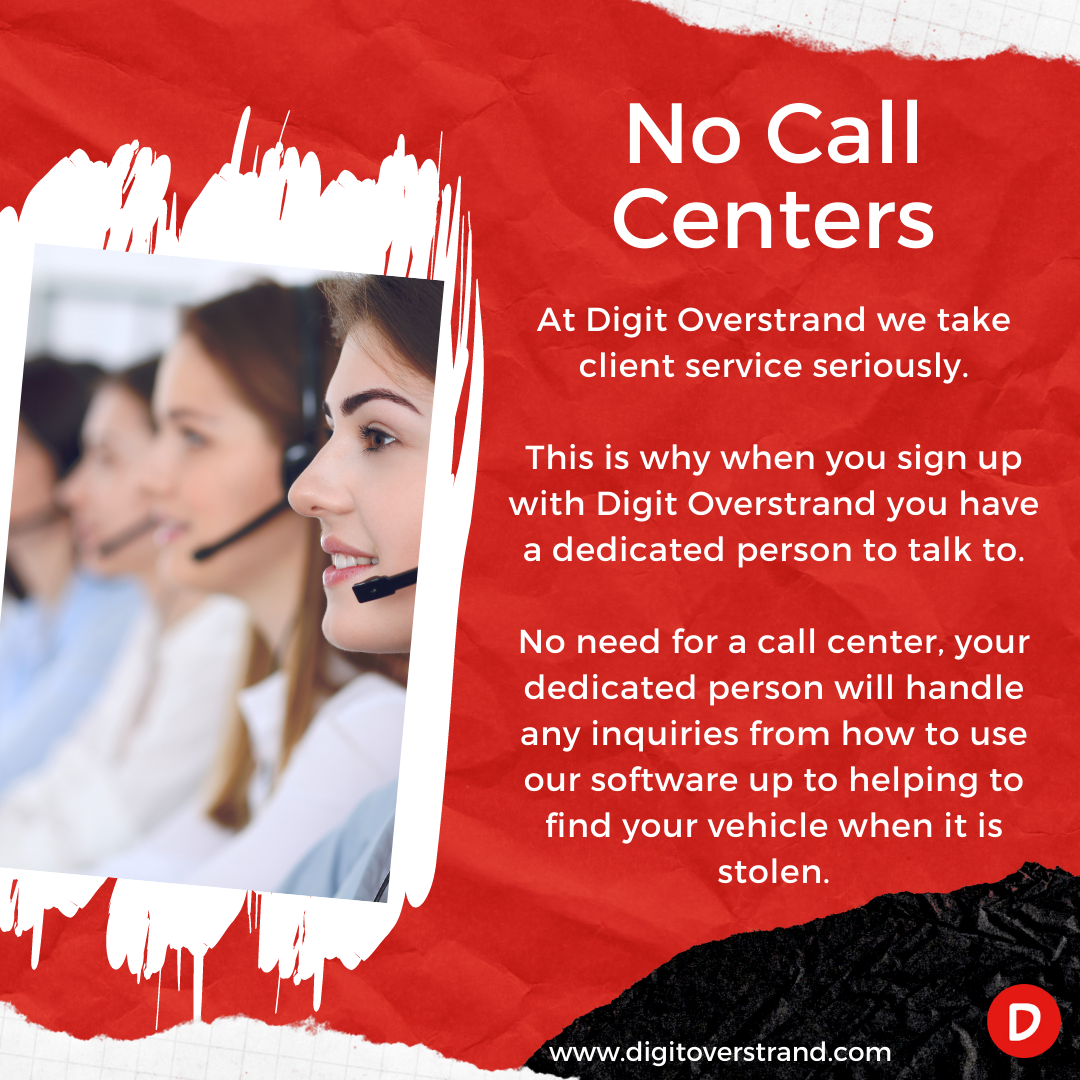 No Call Centres
At Digit Overstrand we take client service seriously.
This is why when you sign up with Digit Overstrand you have a dedicated person to talk to.
No need for a call centre, your dedicated person will handle any inquiries from how to use our software up to helping to find your vehicle when it is stolen.
For more information, contact Digit Overstrand.