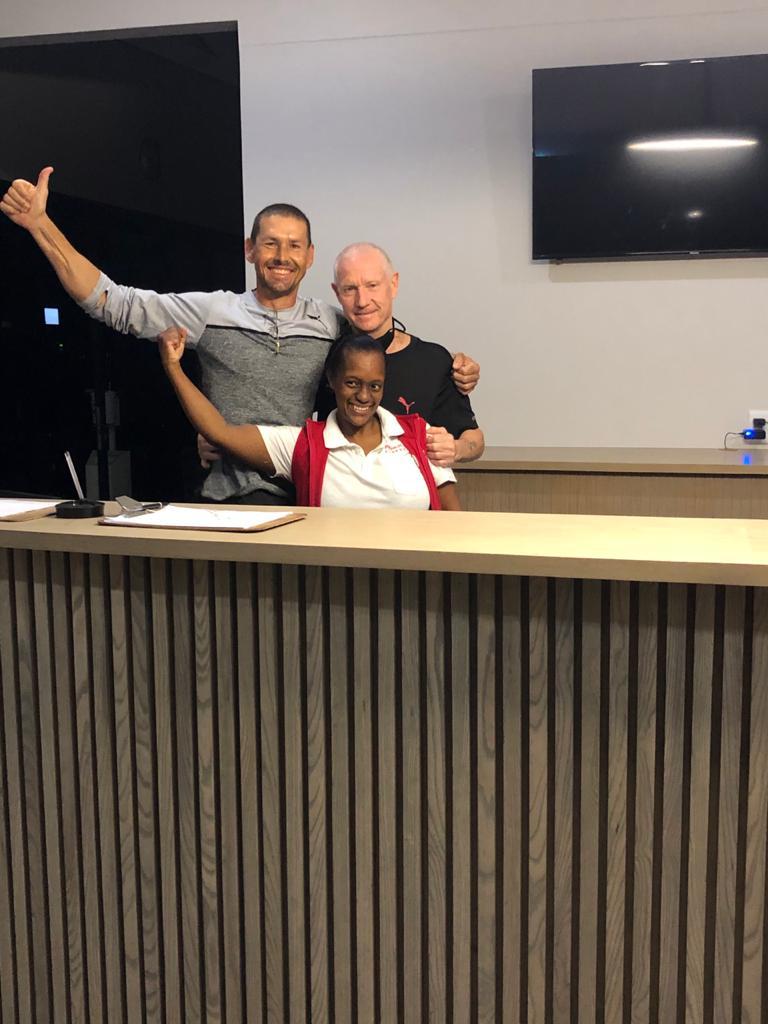 Wishing Alex Smith a Happy and Blessed Retirement!
I'd like to take a moment to wish Alex Smith, (seen smiling broadly in the photo alongside Marion and I at 04:45 on April the 1st 2021, the day we reopened our doors in our new building) a very happy and blessed retirement from his 13-year committed work service at Proactive Fitness. Alex, it seems genuinely surreal for me in terms of witnessing just how quickly time does fly but they also do say that it only flies when we are having fun and no one can deny that it's been a lot of fun working alongside you.
Alex you are a living example of longevity personified. Enjoy your retirement, now you can relax, sleep late on Tuesdays and Thursdays, cycle, read your Bible and follow your dreams in this exciting new life chapter.
From Mathew and your fitness family!