"Business As Usual..."
After the unexpected 'Lockdown Level downgrade' announcement on Sunday evening, we are very pleased that we are once again able to open our shop every day (for the foreseeable future, anyway). It will mean less time off and fewer opportunities to visit the wine farms, but luckily I managed to spend a few days with John Seccombe of Thorne & Daughters, and the team at Gabrielskloof last month, just as they were starting their harvest. In addition to some of our Valley producers, there were a few Stellenbosch estates I visited over the past few weeks for tastings: Rust en Vrede, Lourensford, Hidden Valley and Vergelegen. There should be a few of their wines on our shelves in the coming weeks...
And once again, thank you for your ongoing support during the past Lockdowns!
This Weekend's Tasting
This weekend we will be tasting the "Felicité" Chardonnay from Newton Johnson Vineyards. The fruit for this Chardonnay is sourced from the Stettyn Family Winery in the foothills of the Klein Drakenstein mountains near Villiersdorp, and the wine is made in a style that shows Chardonnay's purity of flavour - steely aromas of fresh lime and the soft, fruity nuance of peach blossoms. Sumptuous texture in the mouth, integrating bracing acidity into a refreshing finish.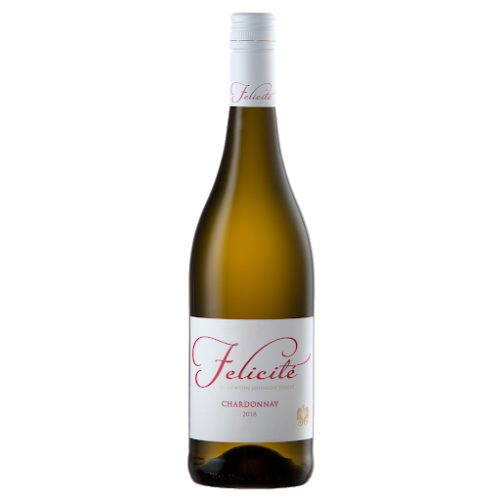 Lukas van Loggerenberg's "Break a Leg" wines
The Break A Leg range has expanded this year from one to three wines: the original Cinsaut Blanc de Noir, a new unwooded Chardonnay, and a Merlot!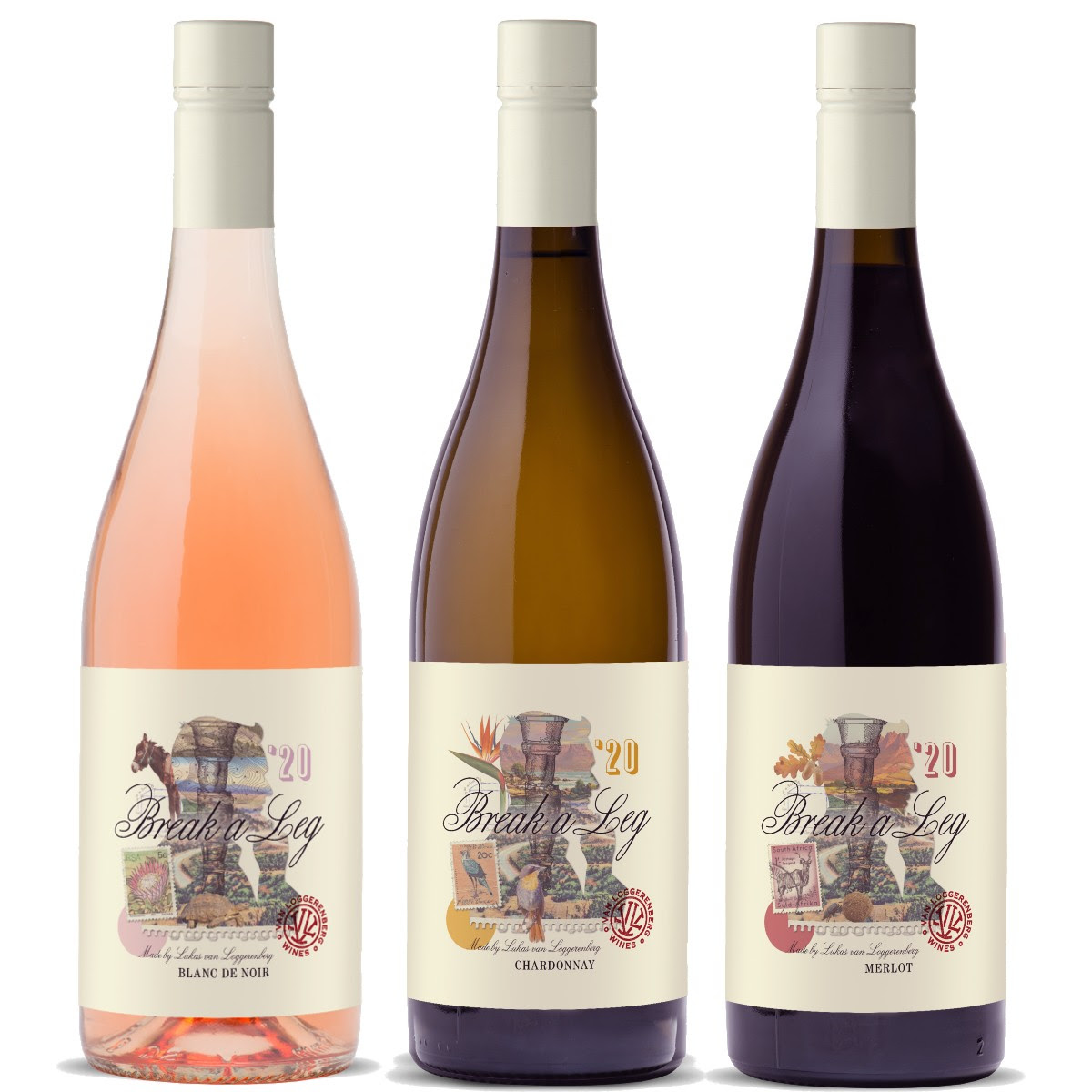 van Loggerenberg 'Break A Leg' Chardonnay 2020: ExAnimo's David Clarke: The Polkadraai Chardonnay was picked early-ish (12% alc) but does not lack flavour because of this. It is not a huge buttery monster, but it is not supposed to be. Tight, mineral on the nose with some reduction that soon blows off, this wine is precise, elegant, and savoury.
van Loggerenberg 'Break A Leg' Merlot 2020: WineMag's Christian Eedes: "The nose shows dark berries plus subtle notes of violets and fresh herbs while the palate has good fruit density, bright acidity and a nicely dry finish (alcohol is 14% so by no means under-ripe). While so many local examples have something more or less discordant about them, this is really well judged and makes for good everyday drinking."
We still have a few of the 2019 'Break a Leg' Cinsaut Blanc de Noir in stock so as soon as those are sold out we will have the new 2020's on the shelf.
Thanks again to everyone who purchased our vouchers! We will continue to donate 5% of the voucher value to the Hemel-en-Aarde Valley Pre-school, in addition to offering a 5% discount of the voucher value to in-store purchases.
A reminder of our website: Wine & Co Online
Please note that our website does not show the complete range of wine that we have in stock, so please do contact us if you are looking for something not listed online, especially those that are 'allocation' only. We offer free shipping to major centres around South Africa for orders over R1500. Please contact us for international shipping rates.
"COVID-19 Level 1" shop hours (until further notice):
• Monday to Saturday: 10am - 6pm.
• Sunday & Public Holidays: 10am - 4pm.
Free deliveries in Hermanus.
Thank you for your support - stay safe - see you soon!
About Us
Have you ever heard about a great wine but could never find a bottle for yourself (to share with friends, of course)? Well, the team at Wine & Company do all the hard work for you! We visit wine farms and attend tastings to find, taste, and then stock wine from the smaller Estates and independent winemakers who buy grapes and produce outstanding wine under their own labels – much the same as the French negociants have been doing for centuries. Given that these winemakers make wine in such small quantities, sometimes just a single barrel, their wine will never be found on the shelves of the major retailers, but only in specialist shops like Wine & Company on High Street, Hermanus.
In addition to the great selection of well-known wines and MCC's, we also stock local craft gin and beer, French Champagne, Belgian Ales as well as whisky and other spirits. Wine & Company (established in 1998 by Bartho Eksteen) has a well-earned reputation for stocking hard-to-find small-batch wines and we strive to continue this great tradition. If you purchase a bottle of wine from us and it is faulty or you are not satisfied with the quality, we will gladly replace the bottle and return the faulty wine to the winemaker.
Feel free to contact Wine & Company if you need a particular wine and we will do our best to source it for you. We are also able to ship wine locally and to most countries so do ask about international shipping.