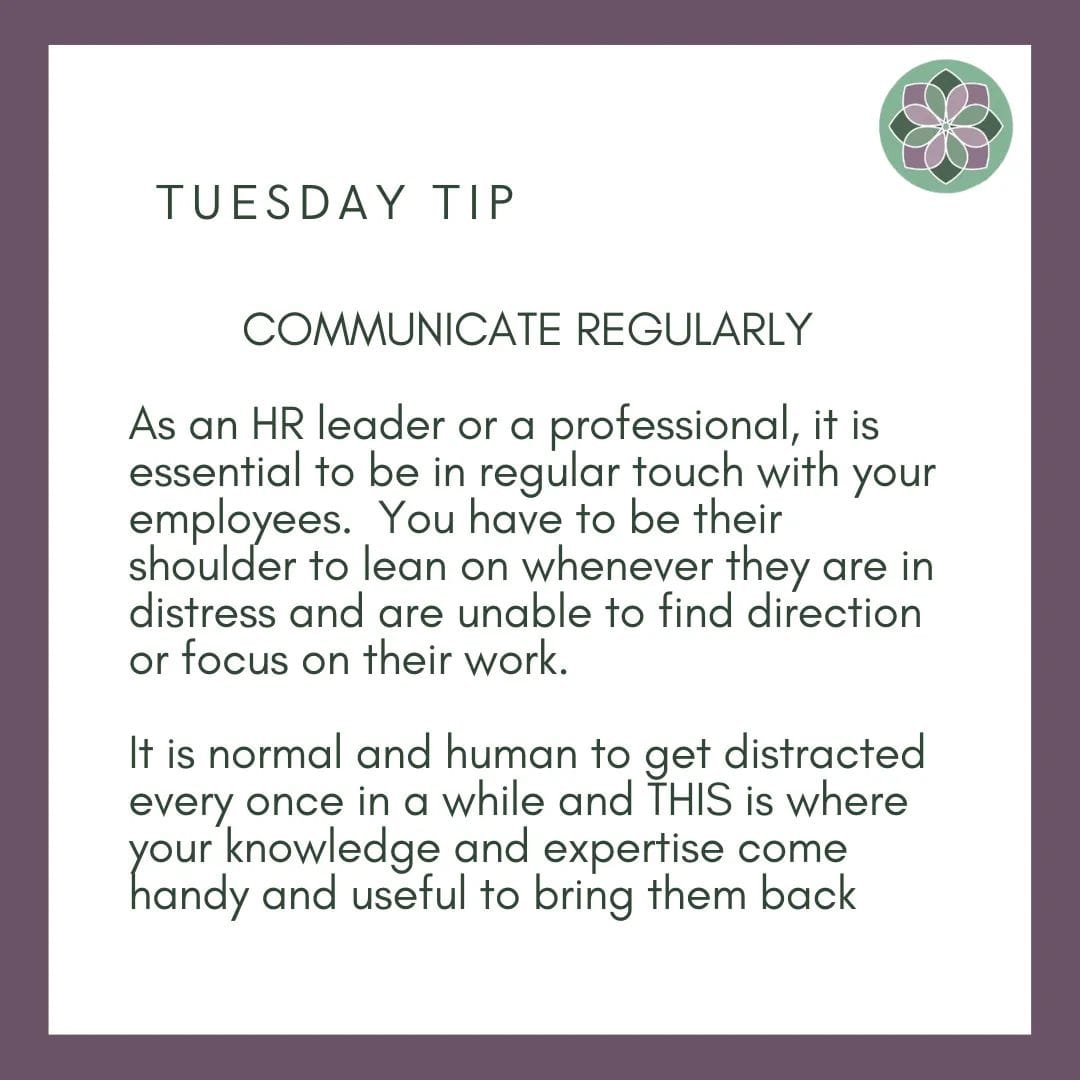 Tuesday Tip: Communicate Regularly
As an HR leader or a professional, it is essential to be in regular touch with your employees. You have to be their shoulder to lean on whenever they are in distress and are unable to find direction or focus on their work.
It is normal and human to get distracted every once in a while and this is where your knowledge and expertise come in handy and useful to bring them back.