There are a number of whale watching operators in Hermanus offering tours to visitors who are keen to come face to face with these magnificent creatures of the ocean. Choosing an operator largely depends on your preferences; from the boat capacity and numbers, extra luxuries like food and wine, the length of the tour and departure time and which can all be adjusted according to your pocket.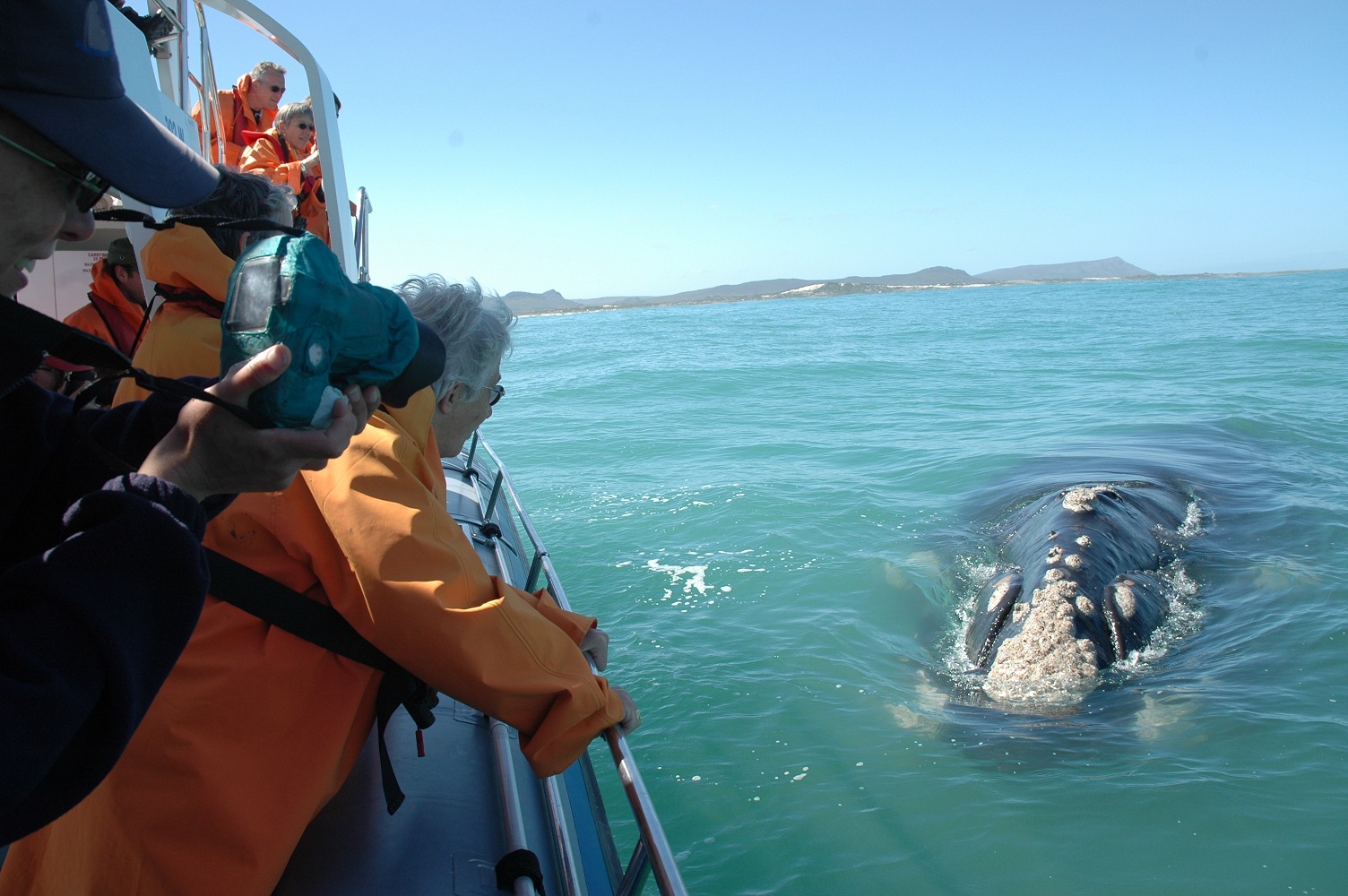 Each winter from June to October, the coastline is transformed into one of the most significant whale nurseries in the world as these gentle giants migrate from a summer of feeding in the Southern oceans near Antarctica to calve and mate along the shorelines of the Cape. The spectacle of the whales has proved to be a massive draw card for the town and every year hundreds of tourists and locals flock to the cliffs of Walker Bay to view these gentle giants.
Besides actually coming into close contact with the whales, one of the major benefits of going on a whale watching tour is to learn more about the behavioral patterns and protection of these great mammals while answering any other whale watching FAQ's. Accredited, knowledgeable and often passionate guides operate the whale tours and foreigners can even request a German or French speaking guide if needed.
Guests will be delighted to learn about some staggering whale facts. For example, Southern Right Whales can grow to up to 15 meters in length and can weigh over 47 tons. The largest species ever recorded was 18 meters long and said to be almost 100 years old. They are easily recognised by the callosities, often mistaken for barnacles, which cover their heads. These markings are used to record different whales, as each one is as unique as a fingerprint.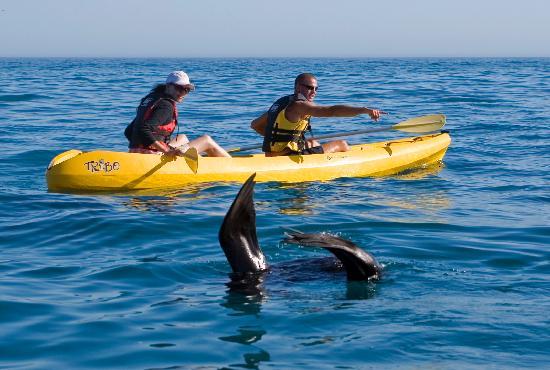 Tours generally leave from the New Harbour on catamaran boats first thing in the morning or early evening. Those who are looking for an exclusive encounter can enquire about private charter tours. Opt for a whale watching kayak tour to really get a thrilling perspective of the size of the whales compared to humans.
Set within the natural contrasts of some the most diverse and unique coastal and mountain terrains in the country, whale watching in Hermanus is an exceptional experience not to be missed. Take a whale watching tour at one of the many whale-watching operators in Hermanus to enhance your feeling of wonderland by the sea.