On site preparations started early last week to transform the school hall of Gansbaai Academia into a stunning Fynbos garden. The annual Winter Fynbos and Music Show, which forms part of Die Fees Van Die Ganse will this year be hosted from 9 to 11 August. More photos of the preparations can be seen by clicking on the photo below: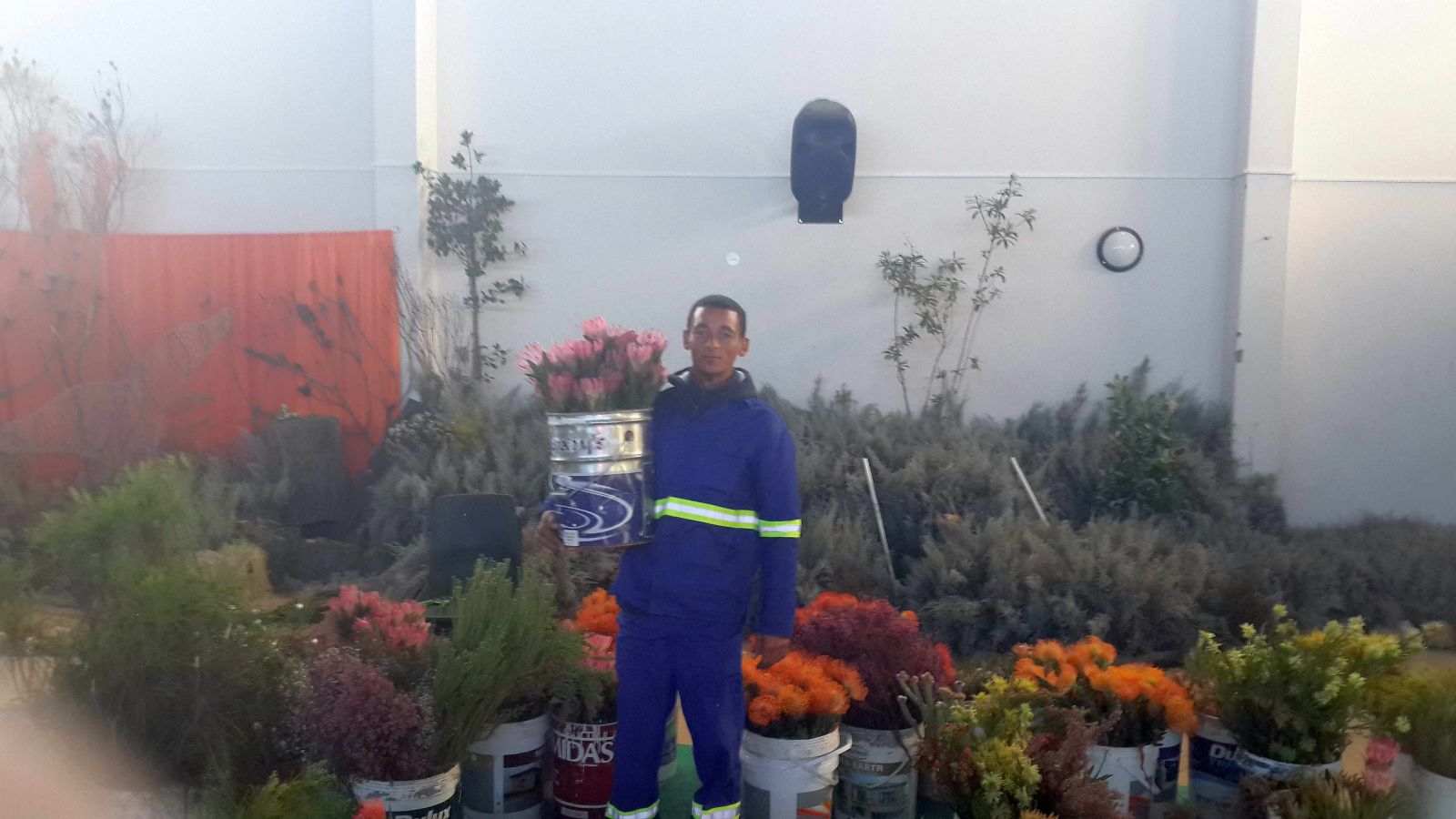 On Friday and Saturday from 09h00 to 17h00 and on Sunday from 09h00 to 14h00 you can meander through the fabulous Fynbos show accompanied by the strains of live music, supplied by mostly local artists such as Matt Hurter, BBos Orkes, Jamboree en Eddie & Les. The entry fee is only R20 for adults and R5 for children under 12.

The display showcases the beautiful fynbos of the surrounding area in its natural environment as well as the effects of fires and alien plants. Relax in the tea garden surrounded by Fynbos. Various activities such as wall climbing have been arranged for children. Gifts can be purchased from numerous craft and food stalls.

On Saturday evening at 19h00 you can enjoy a three course meal in the Fynbos while listing to the strands of the panflute of Hendrik Brits and the guitar played by 2@T. Tickets for this event is available from the Tourism Bureau for only R120pp.

A praise and worship service completes the experience on Sunday morning at 11h00.

All enquiries can be made at Gansbaai Tourism 028 3841439 / gansbaaiinfo@telkomsa.net .