Locally known as the B'Bos Art Route
What is a donkey and cart from Baardskeerdersbos doing in a New Yorker's mansion? Probably adorning the entrance wall - just like many other paintings, sculptures and artworks from local artists that showcase the natural beauty of this rustic village in homes and buildings across the globe.
The same mixture of talents, traits and temperaments that manage to put (and keep!) a small, rural hamlet like Baardskeerdersbos on the international map, has also pulled off another feat - an art fête that draws hundreds of people from as far as Cape Town and Napier into the home and hearth of these artists for a relaxing weekend of fine art, culture and cuisine.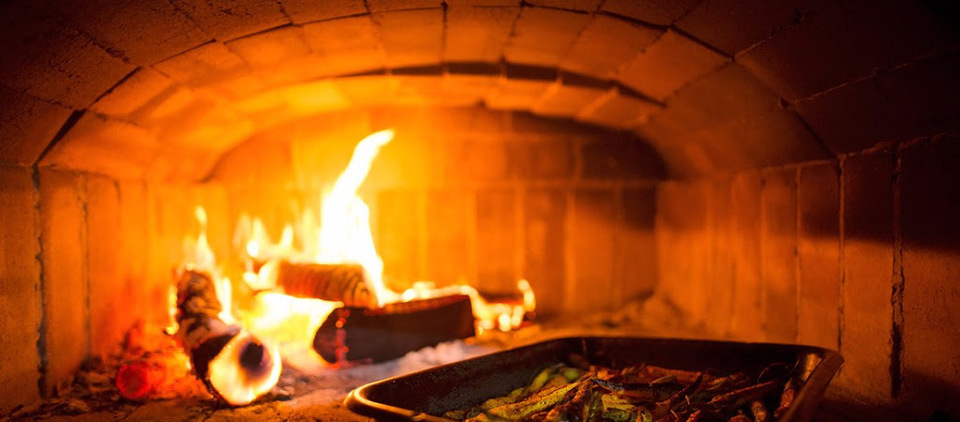 Image: Place to eat when on the Baardskeerdersbos Art Route
The Baardskeersdersbos Art Route was officially launched in April 2008 and has since become one of the highlights on the Overberg's art and crafts calendar. Three times a year - in Autumn, Spring and Summer - visitors and selected co-artists are treated to a "behind the scenes" glimpse into the lives and studios of a group of twelve acclaimed artists who use a variety of styles, techniques and mediums to uniquely portray the unspoilt beauty of their rural surroundings.

Image: Discover art at Baardskeerdersbos
A circular route along beautiful landscapes of fynbos-clad hills and valleys and pastures dotted with cattle, donkeys and horses, takes one to the home-based workplaces of these creative folks. Here one can enjoy the home-baked bread and "moerkoffie" of well-known painter and sculptor Niël Jonker on his outdoor patio, or relax with a glass of wine and snacks amidst the exquisite creations of acclaimed woodcut printmaker Joshua Miles and established painters such as Amanda Jephson, Claudette Barnes, Colleen Emmenis and Annelie Theunissen.

Image: Artist, Niël Jonker in Baardskeerdersbos
The twelve solo exhibitions on the route embrace a wide range of subject matter but still, the allure of nature and rural scenes predominate each exhibited collection. It is a special treat to meet and listen to the stories of the creators of the various masterpieces - from the popular wood creations and furniture of P.D. Coetzer and the beautiful textile paintings of Kali Griffin to the unusual sculptures and masks fashioned from cow dung and wood by Philip John. The Rabie couple - Hendrikus and Jomien - are well-known for their exquisite mosaic and pottery creations, whilst Daniel Griffin's unique and functional ceramic firepots are a hot hit.
Coffee, refreshments and even veggie meals and wine from locally grown produce are offered at most of the artists' homes. One can easily lose track of time in this pristine haven where donkey carts are still a common mode of transport.

Image: Amazing food presentations at Baardskeerdersbos Art Route
The Baardskeersdersbos Art Route is also a wonderful opportunity to discover this quaint, unpretentious village and its diverse surroundings just 20 km outside of Gansbaai. Come experience unique country cuisine and culture at the local pubs and diners where locals truly have mastered the art not only of loving and living close to nature, but also learning from and being led by its indisputable mastery.

Image: Art on display at the Baardskeerdersbos Art Route
Popular Baardskeerdersbos information:
Baardskeerdersbos village
Baardskeerdersbos directions
Baardskeerdersbos accommodation
Baardskeerdersbos places to eat
Baardskeerdersbos art route organisers
Estate agents in Baardskeerdersbos
Weather in Baardskeerdersbos
Baardskeerdersbos market
Baardskeerdersbos is lekker