Gansbaai Beaches & Tidal Pools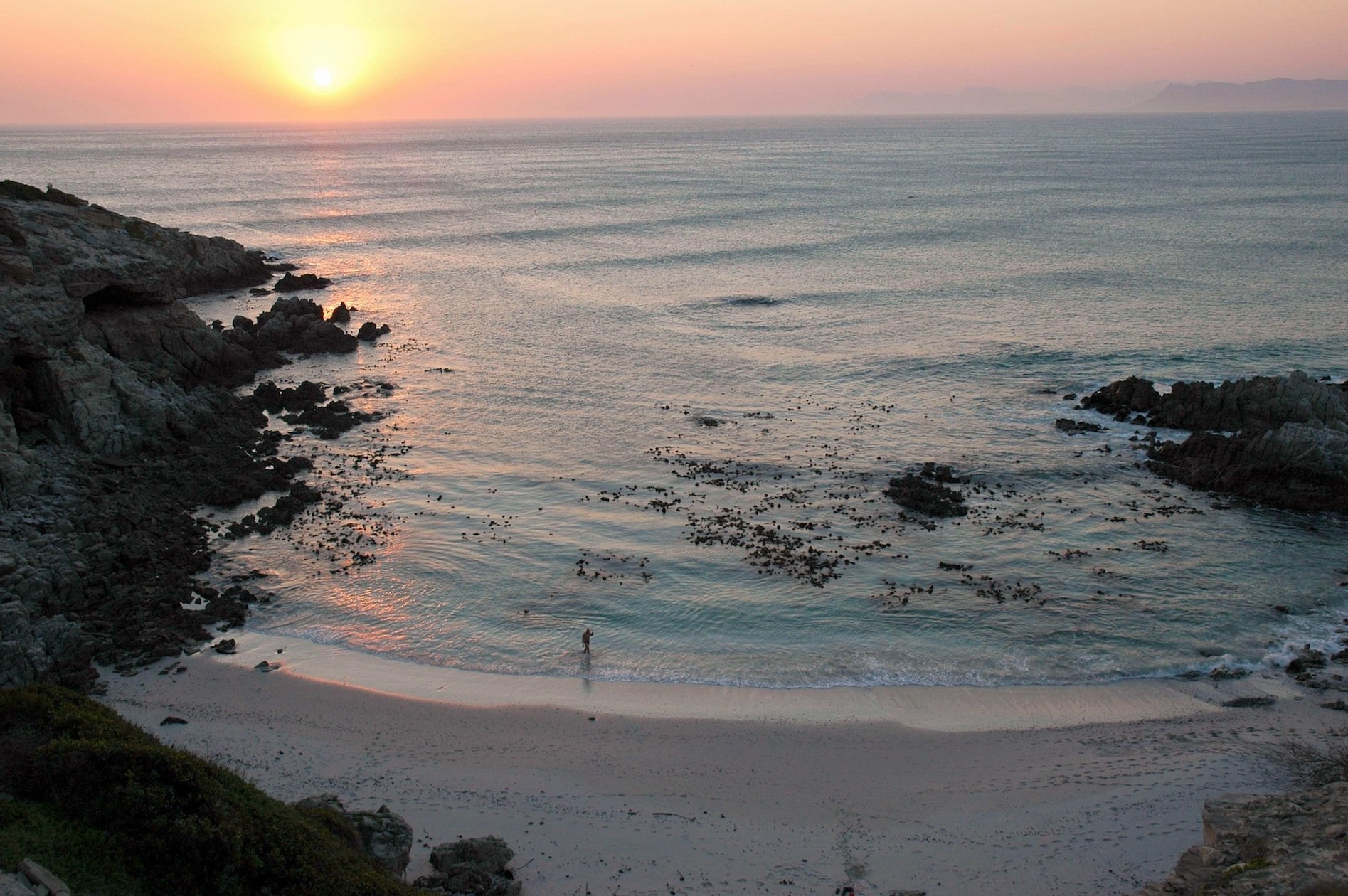 Image: "Die Plaat" First Beach with amazing sunset
Average Ocean Temperatures in Gansbaai:
Spring - 17°C/63°F
Summer - 15°C/59°F
Autumn - 16°C/61°F
Winter - 19°C/66°F

Only two hours drive from Cape Town International Airport, Gansbaai is perfect for day trips, weekends away, holidays and down-to-earth coastal living.

Image: Perfect view of "Die Plaat" with its endless white sandy beach to walk.
The greater-Gansbaai area stretches from Die Plaat at Walkerbay Nature Reserve to Pearly Beach, which is about 20 minutes further along the coast towards the direction of Cape Agulhas.
Once known as a sleepy village inhabited mostly by fishermen, the gradual increase in tourism-related activities involving great white sharks, southern right whales and wine, means that Gansbaai is without a doubt one of the Overberg's top coastal destinations.

Image: The amazing beach at Franskraal flows into "Die Grys" which goes all the way to Pearly Beach and beyond.
Contrary to popular belief (could have something to do with the sharks) Gansbaai's beaches and tidal pools offer safe swimming for the whole family as well as many opportunities for ocean sports and outdoor beach activities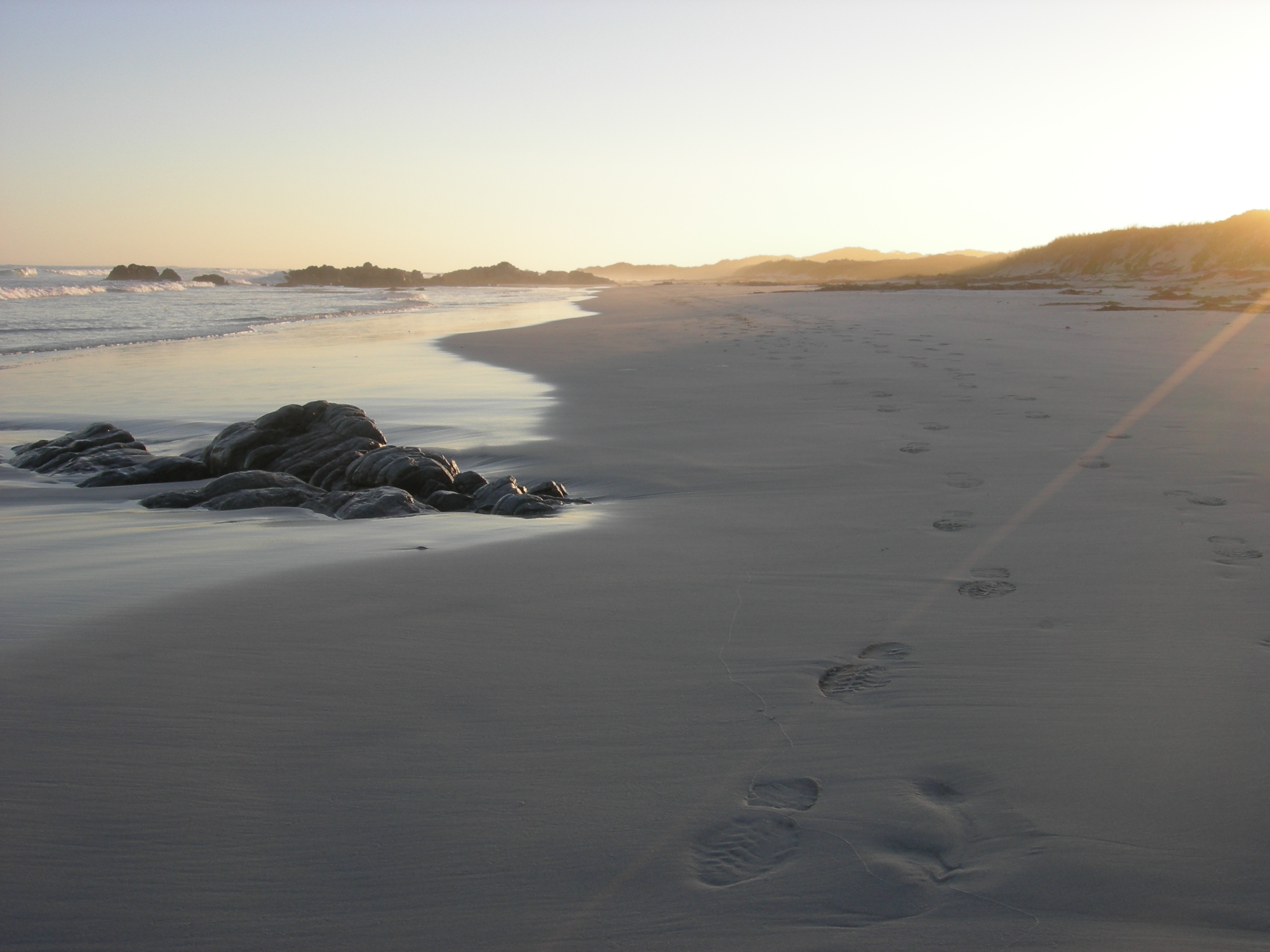 Image: Pearly Beach and its beautiful beaches.

Beaches in-and-around Gansbaai: