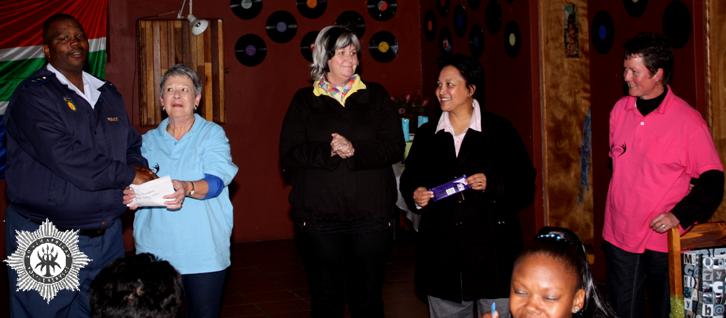 On the 22 th of August 2013 , all seven stations in the Hermanus Cluster, gathered at Duineveld Pub, Gansbaai. The purpose was to elect a new Cluster champion of the Women's Network.

The day was very successful and the ladies enjoyed themselves. Warrant-officer Smith was unanimously chosen as the Cluster champion of the Women's network. The Cluster commander, Colonel Cetyana, also attended the venue to give some encouraging words to the women. He also mentioned that if one strikes a women, one would strike a rock. Colonel Louw of Bredasdorp SAPS , who was in the position for the past five years , handed the position over to Warrant-officer Smith.

We would like to give a special thanks to all the individuals who participated and made this eventful day a success.