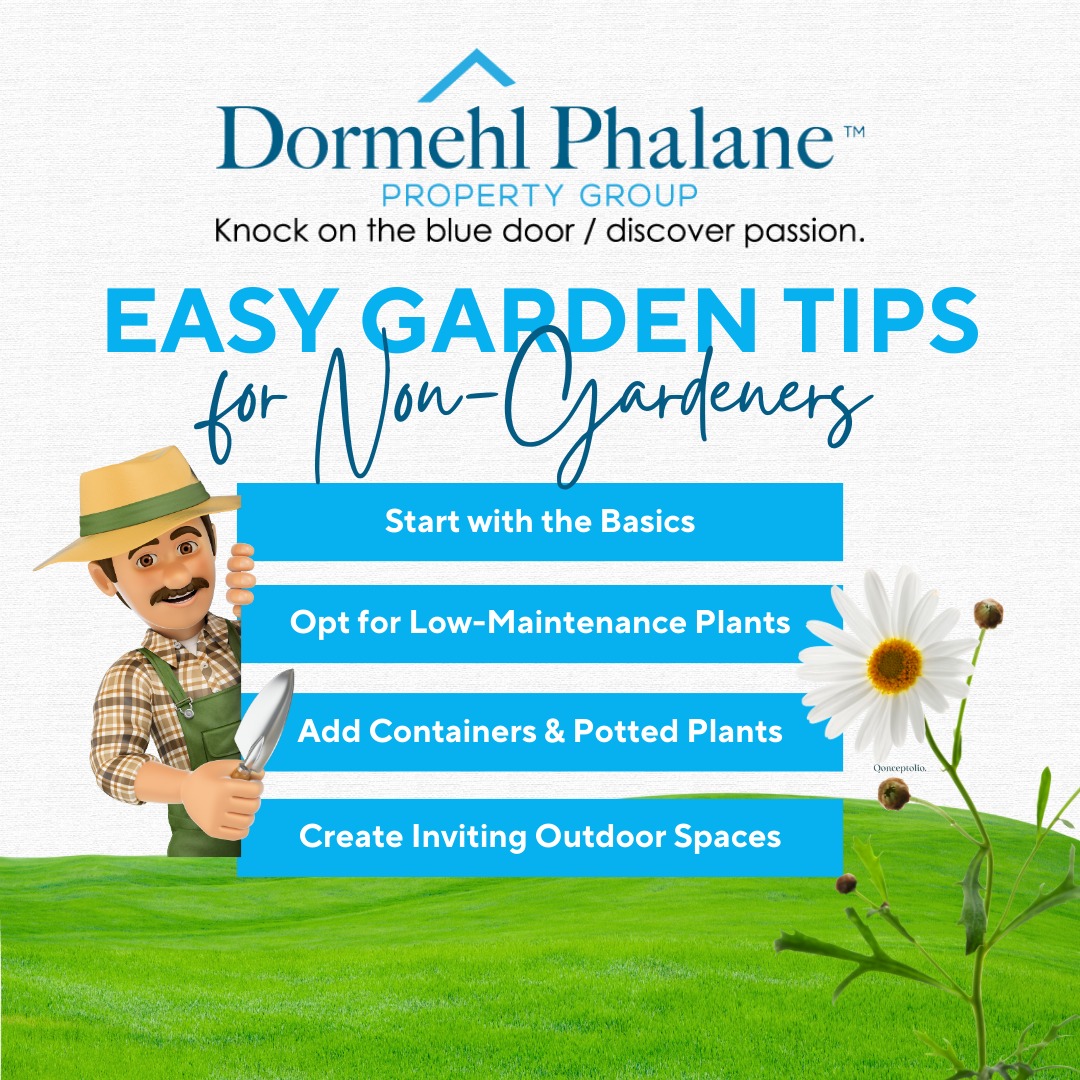 Easy Garden Tips for Non-Gardeners! Boost Home Appeal and Value!
Calling all non-gardeners! Don't worry, you can still enhance your home's charm and value with these simple garden tips:
1. Start with the Basics: Begin by tidying up your outdoor space. Remove any weeds, trim overgrown plants, and clear debris. A clean and well-maintained garden instantly elevates your home's curb appeal.
2. Opt for Low-Maintenance Plants: Choose plants that are easy to care for and require minimal attention. Native plants and drought-tolerant varieties are excellent options as they thrive in local conditions with little effort.
3. Add Containers and Potted Plants: If you don't have a large garden or prefer a low-commitment approach, opt for containers and potted plants. They are versatile, easy to move around, and add a pop of colour to any outdoor space.
4. Create Inviting Outdoor Spaces: Designate cozy seating areas or a relaxing patio space where you can enjoy the outdoors. Add some comfortable furniture, outdoor lighting, and decorative elements to create an inviting atmosphere.
Remember, a well-maintained garden enhances the overall aesthetic and value of your home. You don't need to be a green thumb to create an inviting outdoor oasis. With these easy tips, you'll be on your way to a stunning garden that wows both guests and potential buyers!
Knock on the blue door / Discover Passion | Dormehl Phalane Property Group South Africa