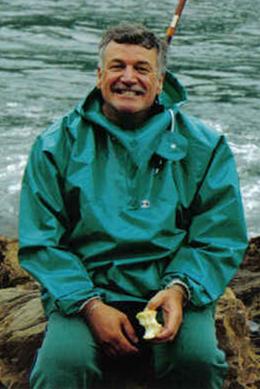 Born 12 February 1950 passed away after a long illness on Friday 21st February 2014.

Eldest son of the late Richard William Warner and Carol de Villiers. He was born in Johannesburg. Went to Milton School, Vereeniging and moved to Cape Town in 1960.

Wally attended Durbanville Boarding School, was a prefect and played rugby for 1st teams as Centre. His nickname at school was Whiskey and his best friend was called Brandy.

After school went for an apprenticeship and qualified as a Fitter and Turner. His hobbies were working on cars and he was a pit mechanic at the Goodwood stock cars racing and later participated as a driver. Wally bought a ford V8 of course. Wally's first taste to pigeons racing was when Wally had to stand in for his Dad who could not participate in the race and with this Wally started his pigeon racing career and over a period of time Wally got his SA Colours in pigeon racing and administration. As for a young boy Wally enjoyed fishing and eventually in 1991 he moved to Gansbaai with his family.
Wally will be sadly missed by "ALL"!! May you RIP.