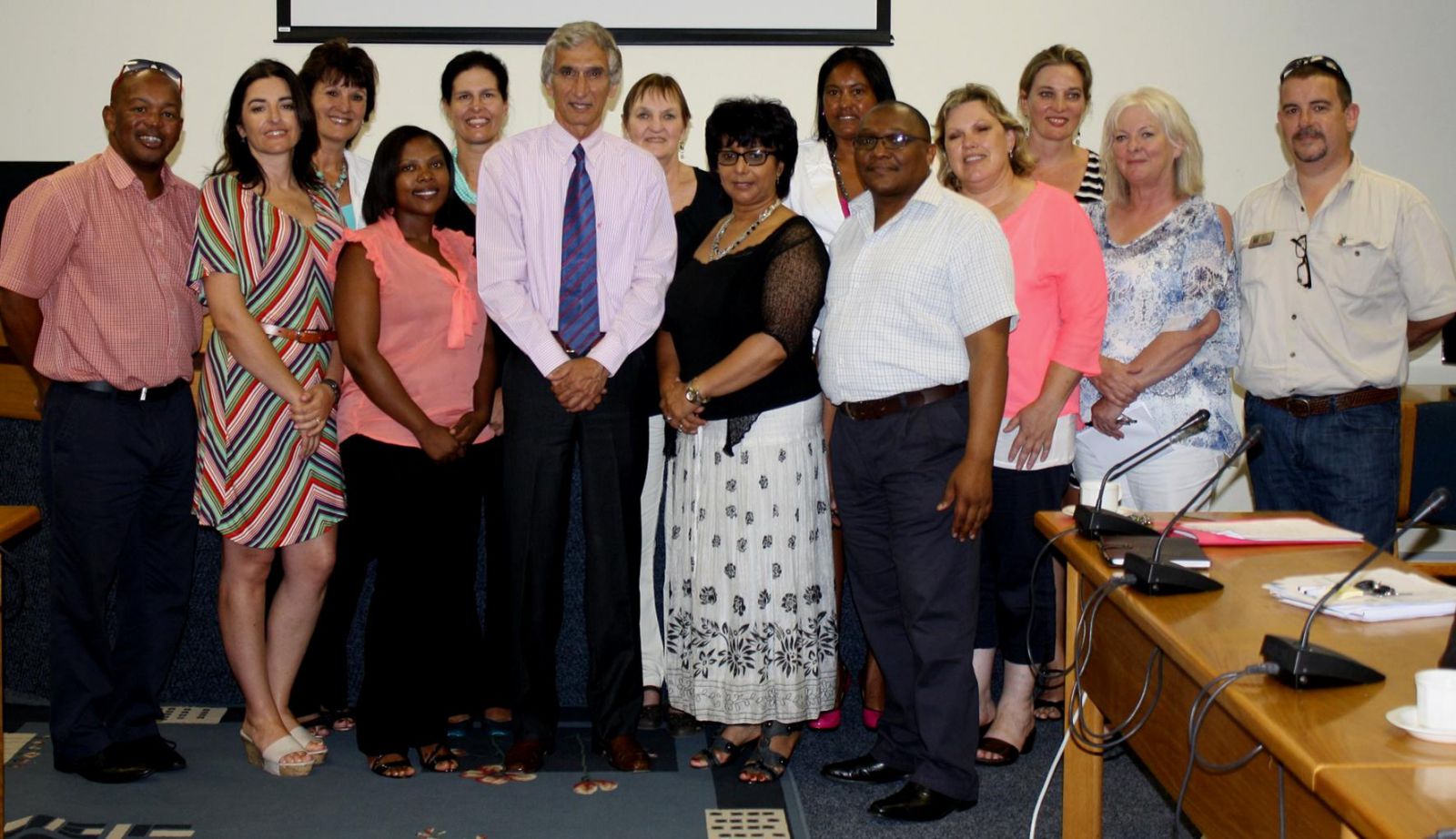 From left to right: S Madikane (Overstrand), J Dibden (TWK), T Nefdt (ODM), Y Hendricks (Overstrand) L Kok (TWK), D Beretti (MM ODM), A Scholtz (CAM), V Zeeman (ODM), G Mentoor (ODM), X Kosi (Overstrand), A Coughlan (CAT), S Greeff (Overstrand), Amanda Shackly (GSTO), P Gratton (GSTO)
Following various engagements and interactions amongst Local Economic Development and Tourism role-players across the Overberg District, the District LED/Tourism Forum was formally established on 22 January 2014. Ms Alison Coughlan of Cape Agulhas Tourism was nominated as the interim Chairperson.
A Terms of Reference for the Forum is to be finalised at the next meeting and will ensure the alignment of LED and tourism programmes/initiatives to strategic objectives of the Forum. One of the five Workstreams established by the District Coordinating Forum Technical (DCFTech), is the Local Economic Development Workstream. Overstrand Municipality was tasked to develop a Terms of Reference for the LED Workstream. This Workstream is championed by Mr Solomzi Madikane, Director LED at Overstrand Municipality. Mr Madikane reports on Workstream-related matters to the quarterly DCFTech engagements. In ensuring the alignment of activities, it was resolved that the District LED/Tourism Forum is to serve as an advisory to the DCFTech LED Workstream.
Thea Nefdt