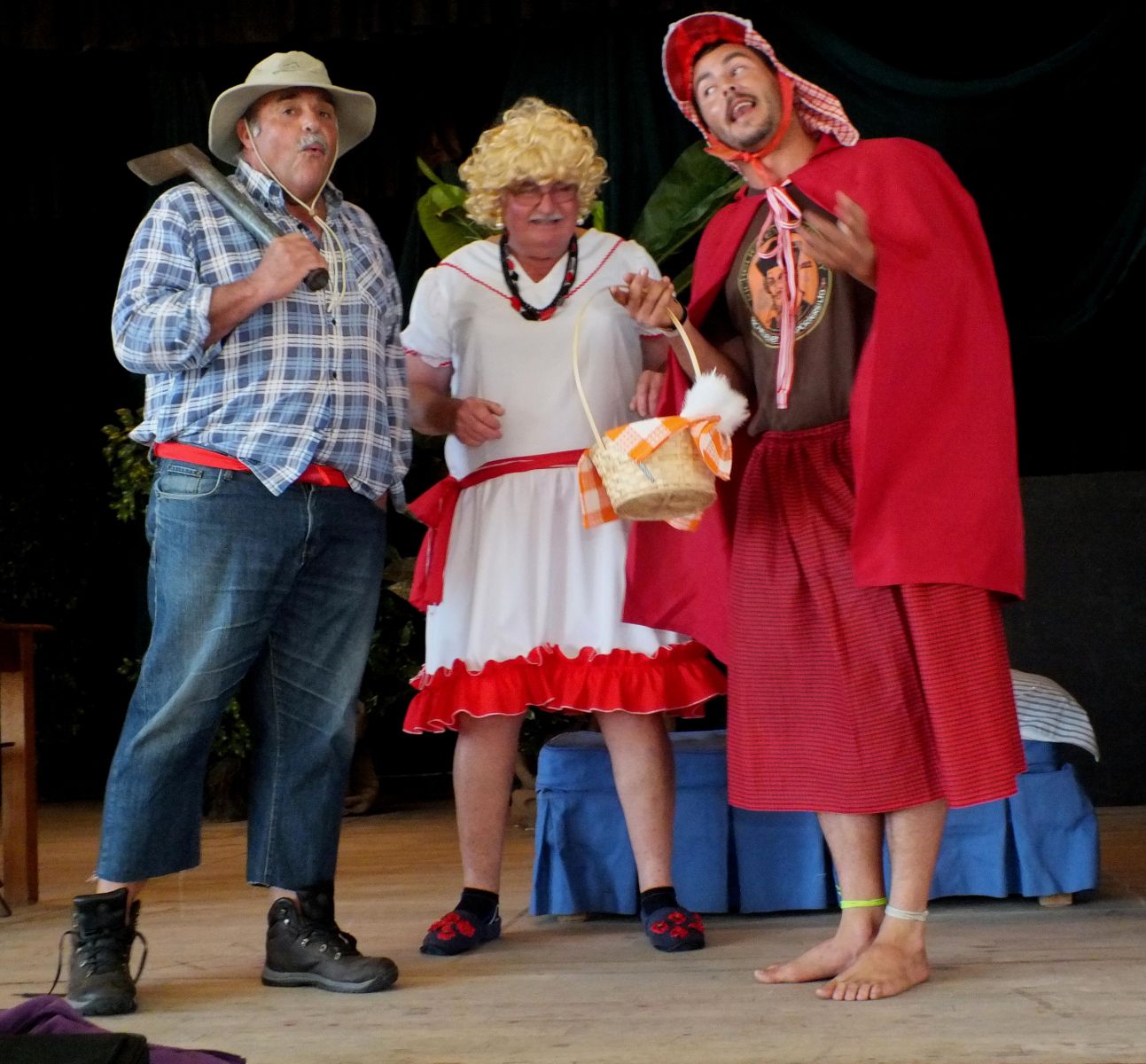 Die Houtkapper, Sneeuwitjie en Rooikappie hard besig om te oefen
Met die NG-gemeente se koorlede hard aan die oefen oor die afgelope paar weke, is hulle beplande klugspel-operette, Sneeuwitjie en die 7 Bergies, beslis iets om na uit te sien. Dit voldoen in alle opsigte aan die woordverklarings van "klugspel" en "operette": humor, skreeusnaakse tonele, die onmoontlike en gepaardgaande met sang en musiek. "Ons wil die gehoor laat skaterlag soos lanklaas, maar tersefdertyd wil ons fondse op hierdie wyse insamel as ons bydrae tot die herstel van die kerkhorlosie," sê Aletta Lochner, koorafrigter en ook regisseur van die operette.
Al die toneelspelers, insluitend Sneeuwitjie en die bose Koningin, word deur manlike koorlede vertolk. Die dameslede sorg vir bykomende- en agtergrond koorsang, met Annelene Reinke agter die klavier as begeleier.
Al die karakters is daar - Sneeuwitjie, die bose ko-ningin, die 7 Bergies wat by 'n plaaslike myn werk, die Lakei, die Waarsêer en die Houtkapper, die prins op sy besemstokperd, met selfs Rooikappie wat haar verskyning maak.
Met die finale "aanslag" op Sneeuwitjie se lewe, kom die Bergies gelukkig vroeg van die myn af as gevolg van 'n staking, waarna die prins op sy besemstokperd opdaag, met 'n gerunnik wat wie weet waar gehoor kan word.
Voorbeelde van liedjies wat skreeusnaaks by die toneelspel pas, is onder andere Aanstap Rooies, Boegeberg se dam, Catch a falling star, Handvol vere, Lord its hard to be humble, Maggie en veel meer. Meer mag nie uitgelap word nie.
Koop gerus nou reeds die kaartjies by die NG-kerkkantoor (028-384-0510): R40 (volw) en R20 (kinders).
Die klugspel-operette word op Vrydagaand en Saterdagaand, 25 en 26 April 2014 om 19:00 vir 19:30 in die Pretoriussaal aangebied.
Hardus Botha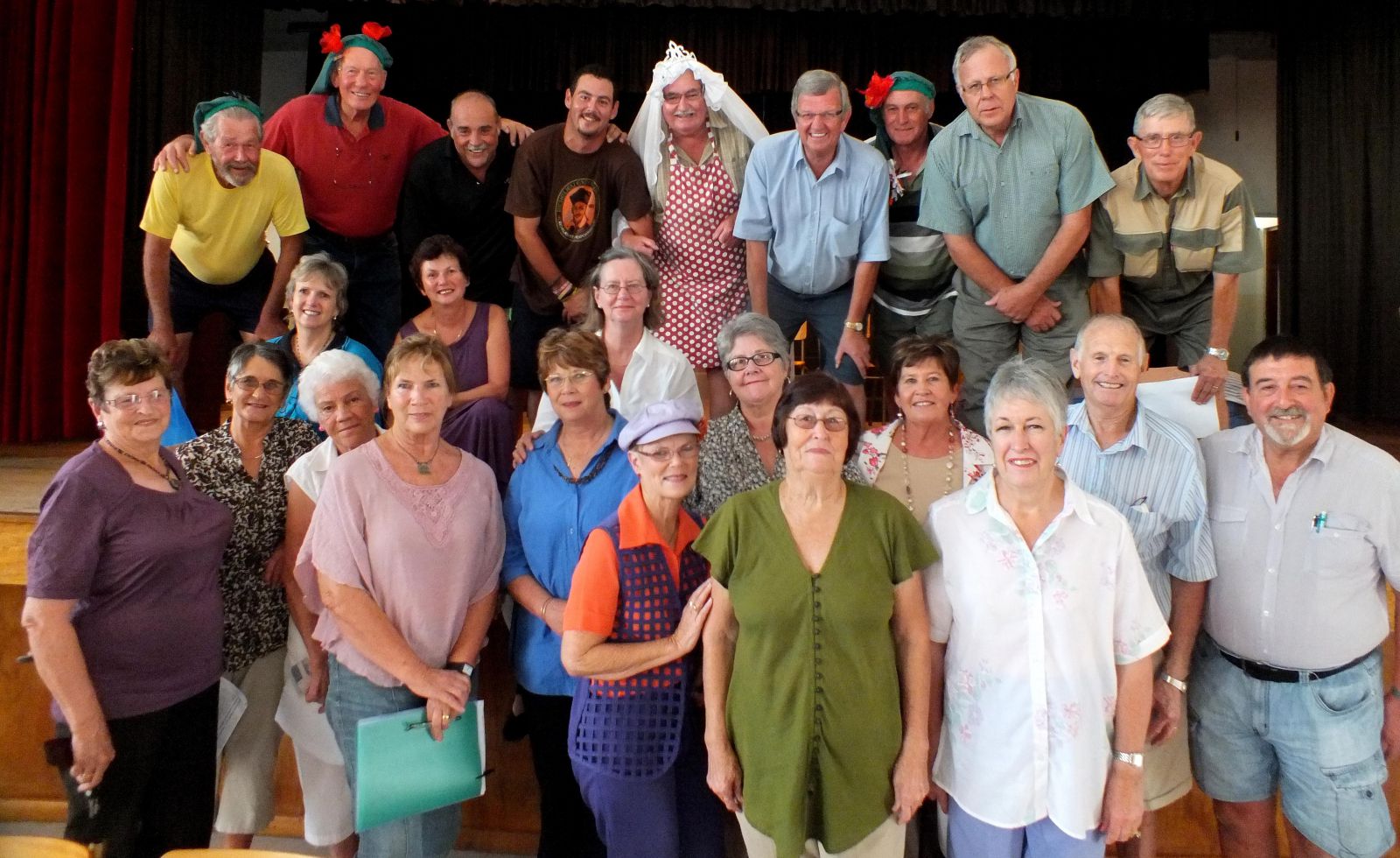 Die vrolike NGK Koorlede tydens 'n inoefening van die klugspel, Sneeuwitjie en die 7 Bergies