Grootbos Recognised as One Of The Top Resorts In The World.
We are equally humbled and delighted to confirm that Grootbos Private Nature Reserve has been voted 20th in the Top Resorts of the World and 2nd in the Top Resorts of South Africa in the Condé Nast Readers' Choice Awards.
The Condé Nast Readers' Choice Awards are one of the longest-running and most prestigious events held in recognition of excellence in the travel industry. Now in its 35th year, this annual award showcases destinations that the readers themselves have visited and that have left an impactful mark on their travel experience. This year 240,000 readers voted for their favourite resorts in the world and we are honoured to have placed amongst the best in the world.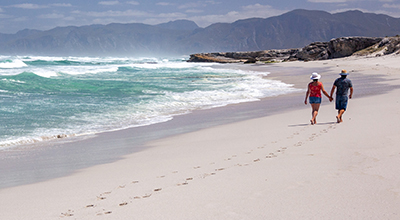 More Than Just an Award
Being recognised by the Condé Nast Readers' Choice Award is testament to the Grootbos guest experience.
As a custodian of the Cape Floral Kingdom, we are committed to offering transformative nature based experiences that aim to foster a true connection to harmonious living.
From discovering the fascinating intricacies of the fynbos flora, to a surprise sundowner on the highest peak of the reserve combined with a world-class dining experience, each moment you spend at Grootbos has been mindfully curated to ignite your curiosity and pamper you in luxurious comfort.
We would like to recognise the role our dedicated and passionate Grootbos team play in creating our magical Grootbos experiences and we would like to thank our Grootbos guests who have voted for us. Your unwavering support is deeply appreciated.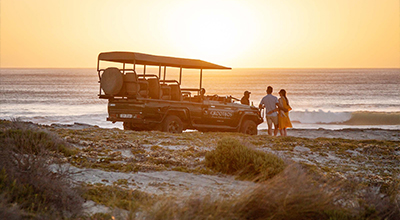 Join us to experience our unforgettable Grootbos experience immersed in the Cape Floral Kingdom!