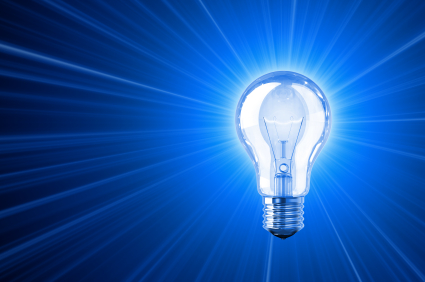 Dennis "Suppous" Vermeulen, seun van oom Daantjie, was lank skipper van die Baby Ronald. Dié was 'n houttreiler wat in die 1930's in Engeland gebou is en op een of ander manier in Gansbaai te lande gekom het, waar dit in die Tweede Wêreldoorlog as veerboot gebruik is om mense van die wal na groter skepe buite die hawe te vervoer. Baby het eendag glo vir sy moeite 'n skoot in die gat gekry, vermoedelik van 'n Duitse duikboot, maar hy is gelap en werk vandag nog!

Dennis was een keer op pad terug hawe toe na 'n dag op see en die donker was besig om hom vinnig in te haal. Daardie dag was daar egter 'n probleempie, want die ligte op die hawemuur aan weerskante van die mond was dood. Onthou nou, dit was in die ou dae, lank voor daar GPS'e en selfone was.

'n Paar manne op land begin toe dink Dennis gaan sukkel om die hawemond mooi raak te ry in die donker; een kom toe op die blink gedagte om 'n paar motors tot op die hawemuur te laat ry en dan die kopligte so te gooi dat Dennis mooi kan sien waar die mond is.

So gesê, so gedaan. Toe Baby Ronald egter die hawe begin nader, kry die manne op die muur 'n lelike ontnugtering. In plaas van dank vir hulle onselfsugtige daad, kom daar 'n stem wat skreeu: "Sit julle ligte af, ek kan nie die hawemond sien nie!!!"

Dit is natuurlik so dat as jy lank in die donker op see was, en daar skyn skielik'n sterk lig in jou oë, is jy verseker vir 'n paar oomblikke heeltemal verblind; dit was nie bloot ondankbaarheid nie!

(Die bynaam "Suppous" is blykbaar eerste toegeken aan oupa Daantjie, wat glo die gewoonte gehad het oom homself te verontskuldig vir een of ander versuim deur te sê: "Ek was supposed om dit te doen, maar...". Sy nakomelinge het dit by hom geërf, glo heel onverdiend.)

If you would like to submit your own story and/or find out how to get involved in this project please visit our website for more information.