In the spirit of Mandela Day yesterday, the message rang out across the globe to donate 67 minutes of your time to helping others. Varying from something small like a smile to something big like donating time and money to an organisation of your choice.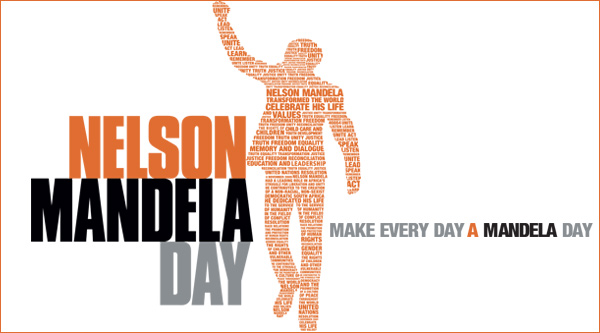 The general idea behind the whole spirit of the day was to be selfless and give to those who are less fortunate than you. A list of suggestions how to take part in Mandela Day included the following: Volunteering at soup kitchens and animal shelters, donating clothing and blankets to those in need, minimising you impact on the environment, lending a helping hand to a neighbour and partnering with an animal welfare organisation.

In Gansbaai, the Grootbos Football Foundation hosted Mandela Day with their u/15 boys walking into Blompark and handing out shirts and tracksuits to children less fortunate than them. Afterwards, the group, also including Marine Dynamics volunteers and persons from town that joined in, headed to the Sports Grounds. There the girls played netball while the boys played some friendly 5-a-side soccer games.
It is a wonderful thing that community members can be driven to such kindness; we must just remember that it should not only be reserved for this day once a year. Giving and supporting your fellow man and animal should be an everyday occurrence.
So how did you spend your 67 minutes?