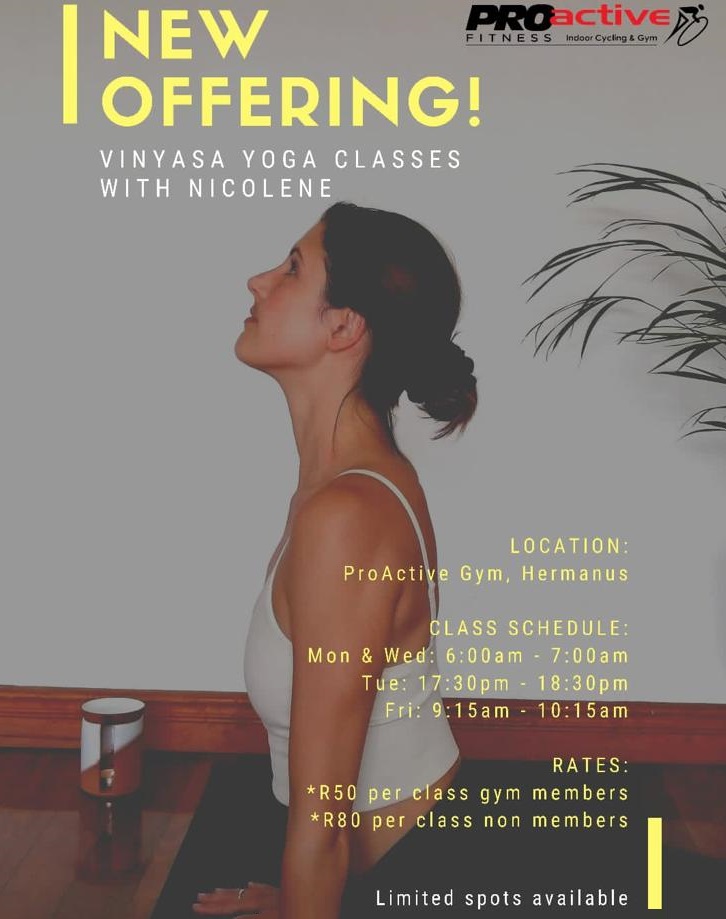 NEW Offering! Vinyasa Yoga Classes with Nicolene
Welcome, Nicolene! Nicolene will be teaching Vinyasa Yoga at Proactive Fitness from next week.
Nicolene will be working alongside Emma Dainton who also teaches Vinyasa Yoga in the Arena on Wednesday mornings and James Prain who teaches Power Yoga in our Pilates studio on Saturday mornings.
Location: PROactive Fitness Hermanus
Class Schedule:
• Monday and Wednesday: 06:00 - 07:00
• Tuesday: 17:30 - 18:30
• Friday: 09:15 - 10:15
Rates:
• R50 per class (Gym Members)
• R90 per class (Non-Members)
Limited spots available.
For more information, contact PROactive Fitness Hermanus.