Phillipskop Mountain Reserve, Temporary closure to day visitors
Phillipskop Mountain Reserve will be closed today visitors due to upgrade work on the entrance road. The work should be finished before next weekend. Just a reminder that normally, the day walks here are open to everyone throughout the year, no need to book: R40 an adult, R20 a child (regret no dogs).
Thursday, 6 September, 18:30 - 21:30
Thirsty Thursday and Live Music Friday! Come chill with us whiles being entertained by locals from all walks of life. Cosy fires, pizzas, beers, wine and chin wagging with your fellow Stanfordians.
Friday, 7 September
Casual Day
Be an everyday hero with a person with disabilities. Tickets available from Stanford Tourism @ R10 each.
Saturday's: 8 & 15 September, 14:00 - 17:00
SHARP Digital - free training
Do you struggle with the Internet, social media and digital technology? Do you wish you understood more? FREE DIGITAL TRAINING starts this Saturday 1st September. Food 4 Thought and SHARP Digital are running a course of six workshops at Die Bron School on Saturday afternoons. The course will give you a basic understanding of how technology works to help you work, live and learn in today's fast changing world. Free transport available at 13:30 from Funimfundo school.
Saturday, 8 September, 09:00 - 12:00
Can you feel it? Can you feel it.... dah dah ta dah .... there's a change in the air and it smells like Ssspring .... come and see what's ... on the slab... it's exciting and maybe a little frightening? The Saturday Morning Market at The Stoep of the Stanford Hotel. @ 9am till 12!!! A little bit of this and a little bit of that! Don't miss out! You'll be sorry if you do ... ️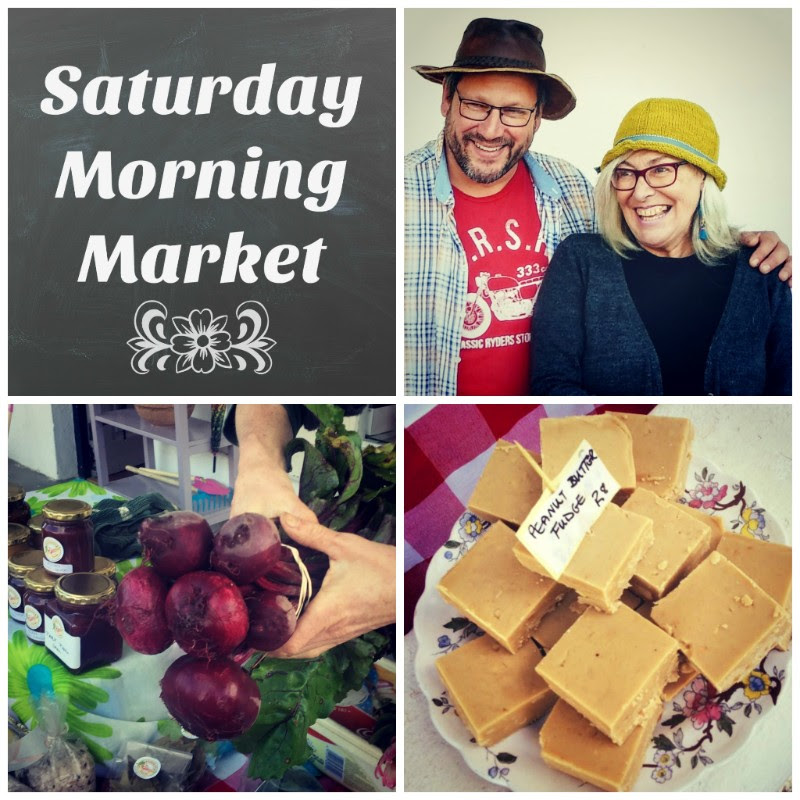 Wednesday, 12 September, 09:00 - 12:00
Reduce your carbon footprint and get your fresh veggies at Graze Slow Food Cafe. Always seasonal, always fresh. Stay for coffee and breakfast.
Sunday, 9 September
National - I love Food Day
The Zesty Lemon Restaurant
National 'I LOVE Food' Day 9 September - Sunday. We are going all out with an old time favorite -Eggs Benedict! 3 flavour breakfast special.
Wednesday, 12 September, and Thursday, 13 September 18:00 - 19:00
Wednesday & Thursday evenings from 18:00 - 19:00. R80 participation for a full month, 8 classes. The past weeks we grew from 21 to over 40 participants and we would love to grow more.
Winter Specials - Food and Wine
Now open 7 days a week. From 10:00 - 16:00
We offer platters for two to share with two Glasses of our premium Sugarbush Sauvignon blanc: We use Local cheeses and Richard Bosman cold meats for all our platters. Cheese Platter @ R220; Cold Meat Platter @ R240; Lomond Platter @ R300
We also run a few good deals from the Tasting room; Buy 2 bottles of Rose and get 1 bottle free OR Buy 5 bottles of our classic range and get a bottle free.
Pets welcome too.
The Tasting Room @ Stanford Hills
Weekday Special: Monday - Friday
Winter Times: 08:30 - 17:00 Weekdays
Stanford Hills Midweek Lunch Specials:
Monday to Friday: A special dish of the day, created by Chef Jana, including a glass of Stanford Hills wine for only R90!
Stanford Hills is open SEVEN days a week, 8.30am-5pm. Don't forget to come and see our new wine shop. Some fantastic new vintages in stock, as well as our newly released barrel fermented Chardonnay.
Winter Platter
'Winter vibes'
We are now serving a lovely Winter Platter to warm up the cockles in this icy weather. Monday - Saturday: 09:00 - 16:00 & Closed: Sundays
A visit to Klein River Farmstead is a celebration of Cheese, Picnics and Family.
Ou Meul Bakkery & Café Stanford
Breakfast & Burgers
Every day specials
Amazing Breakfast Special until 11:45
Delicious Half Price Burgers from 14:00
Winter Specials - Accommodation
Special Accommodation Rates till 8 October 2018
WINTER SPECIAL
From June - 8 October, get 10% off your 2 night stay!
Special Rates: 22 Aug - 20 Sept
Min. stay 2 nights.
R900 2 pax
R1100 3 pax
R1300 4 pax
Thursday, 20 September - Wednesday, 26 September
Villa Vue - Special Accommodation rates for the Funky Fynbos week in Gansbaai
Villa Vue offers a special for the Fynbos Festival...for any Two nights @R9999.99
Ongoing projects - how can you get involved?
Building with eco bricks
In a drive for Stanford to reduce its rubbish, a small project has been initiated by locals to collect plastic 2 litre bottles that have been stuffed with plastic. These filled bottles make durable building bricks which can be used to make benches and chairs which can be placed in parks, at schools, etc. Please fill a plastic bottle carefully with plastic packets and wrapping, pressing all in as deeply as possible with a stick. These complete 'bricks' can be dropped at Stanford Tourism and Business. We need about 50 bottle bricks for the first prototype bench.
Protecting our heritage
Buzzy Beez (at the Okkie Smuts School) is a 1860s 'nagmaalhuisie' which Stanford Conservation saved from being demolished. The school is now renovating the building, but does not have funds for the much-needed re-thatching of the entire roof. Stanford Conservation is assisting the school in raising the shortfall of R30 000. The funds raised at Wednesday night's tree talk and the Wine & Wisdom quiz evening will all go towards this fund. The model house or donation box can be find in the Stanford Tourism Office. Anyone willing to contribute towards the fund is asked to email stanfordconservationtrust@gmail.com
Stanford Garden Club
Revamping the current flower barrels along Queen Victoria Road
The ladies of Stanford Garden Club have launched an initiative to beautify Queen Victoria Street. This will take the form of re-potting or re-planting the very neglected and/or overgrown flower barrels all along the street. In time and with donations (hint, hint) more wine barrels of colourful water-wise plants will make their appearance too! If you are tripping over any spare potting soil or compost or succulents around your place, the girls could put them to good use, thank you!
Please contact Cheryl Garrod on 083 232 2827 or Linda Strydom on 083-844-3707 should you wish to assist in any way.