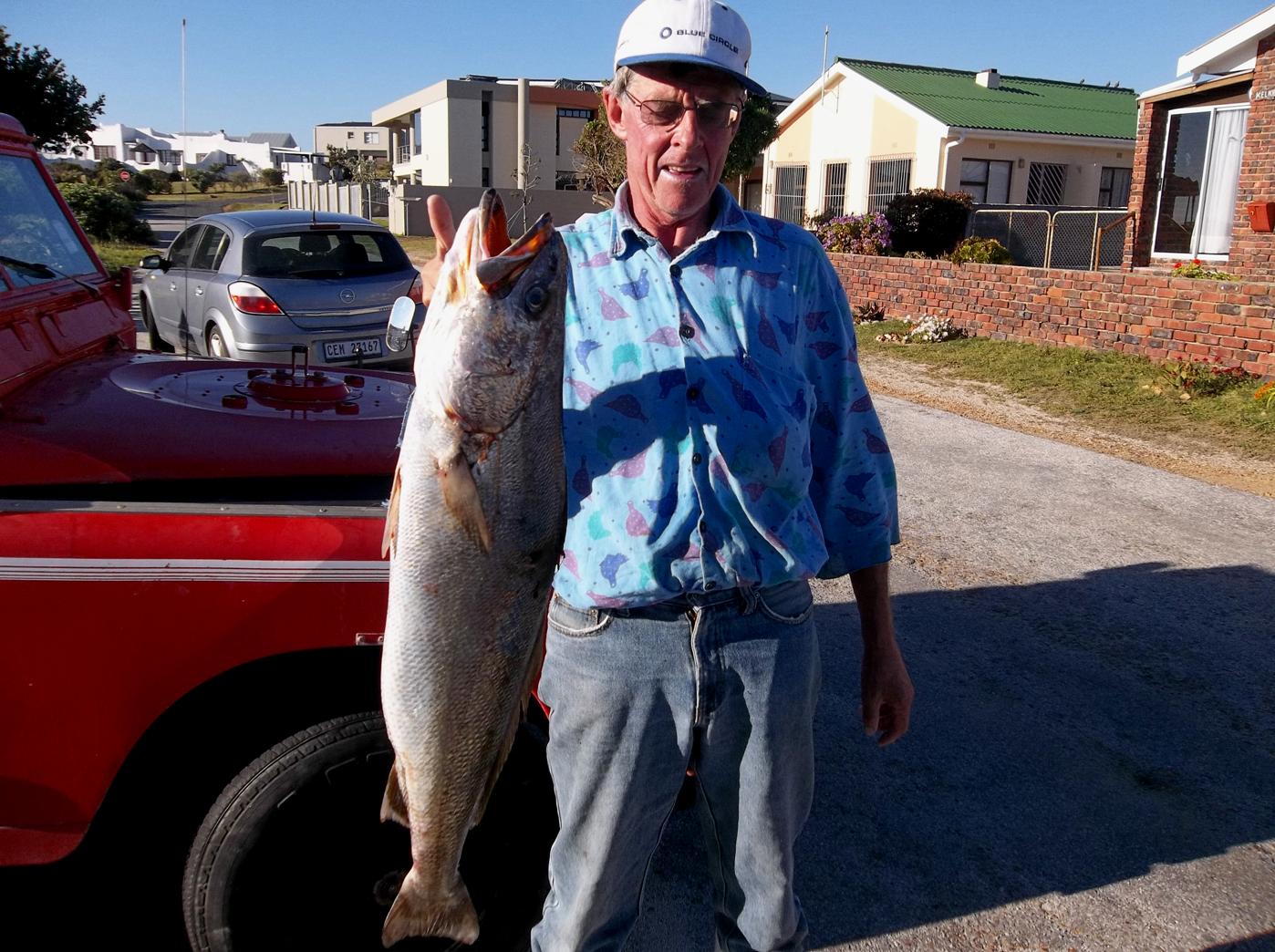 Lulof Doyer het hierdie mooi geelbek van 7 kg laas Woensdag naby die Punt gevang.
Soos laas week berig, word daar wel geelbekvangste (en 'n kabeljoutjie of wat tussenin) gemaak, maar veel is daar ook nie. Net om te wys dat daar darem nie 'n grootliegstorie versprei word nie, word die foto geplaas van 'n mooi vis wat verlede Woensdag in die laaitjie beland het. Dis nou buiten die romanne en ander mooi gediertes wat ook hulle alie gesien het. Selfs 'n paar snoekies het gesig gewys. Ook verlede naweek met 'n hengelaar gepraat wat gespog het met die baie steenbras en sommer ook galjoen wat hy al gevang het -- en ook die stelling maak dat hy genoeg vis van die kant af vang en nie die nodigheid insien om met 'n boot te moet see toe gaan nie. Gee so 'n bek jam! Hy het beloof om met sy toekomstige mooi vangste 'n foto te verskaf. Sal maar moet sien.

'n Waarneming wat op die boot nogal van waarde kan wees: 'n Ligter lyn sal altyd vir my 'n voorkeur bly, maar dat daar beperkinge is is net so waar. In vlakker water en met 'n minimale stroom is daar geen beter opsie (veral by die vang van kleiner vis) as ligte gereedskap nie. In dieper water verander die prentjie. Die baie lyn wat jy gebruik vermeerder die kans dat jy 'n kraaines gaan optel en deur gebruik te maak van 'n bootstokkie skakel jy hierdie probleem grotendeels uit. Wat dit nag vir jou kan maak is wanneer jou lyn (a.g.v. 'n stroom, of dalk het jy 'n woelige vis daaraan) met jou buurman se lyn gaan kennis maak Dalk ook met die ander manne se lyne. So maak jy beslis nie vriende nie en die voordele verbonde aan die ligte gereedskap is nie werd om 'n vyand te maak nie! Die antwoord is om van 'n swaarder lyn gebruik te maak en jou stroplyne nog steeds lig te hou. So behou jy die beste van albei wêrelde.
Groete, Seemeeu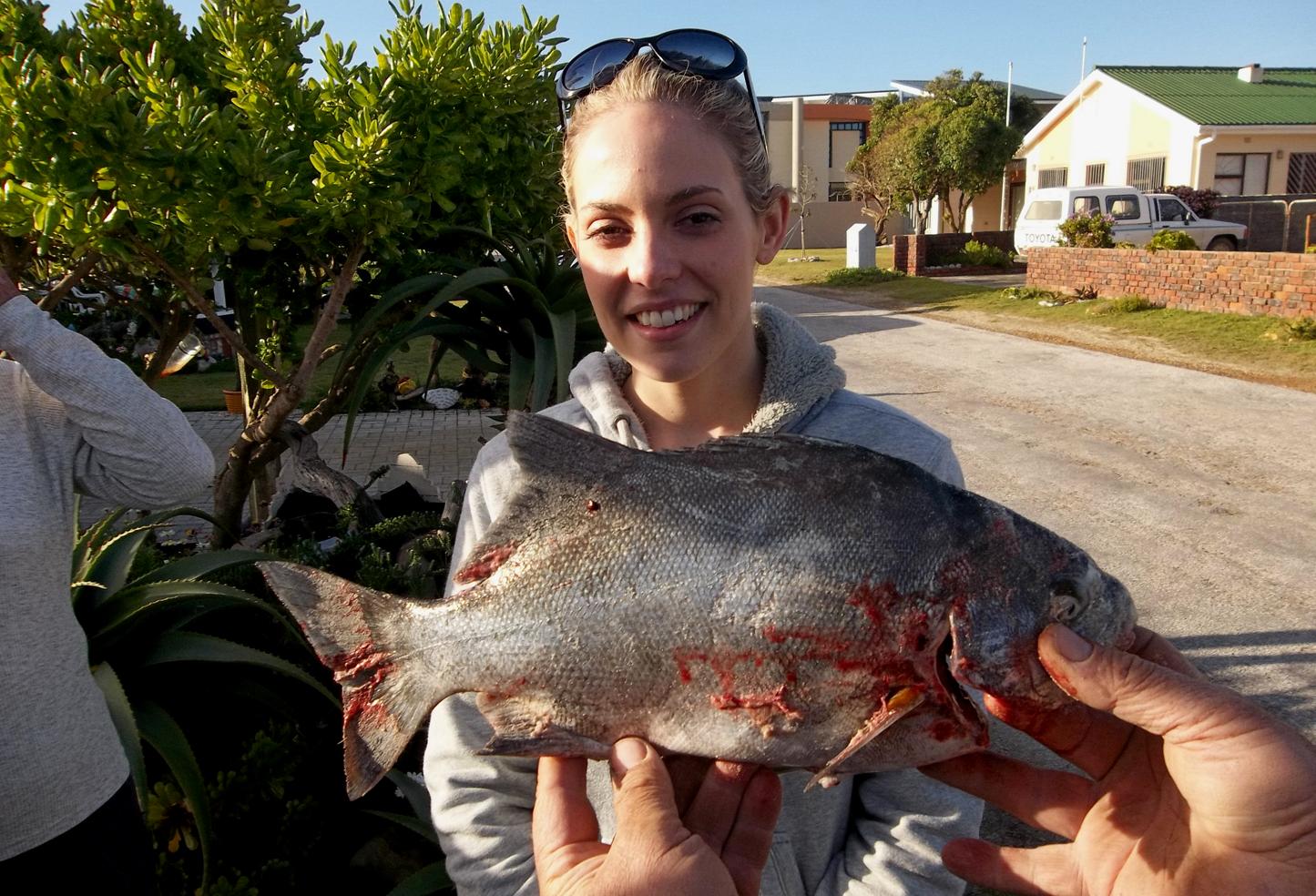 Wat is mooier, die vis of die nooi? Ongelukkig het ek nie haar naam nie, maar die mooi galjoen wat voor haar gehou word is deur Len Lawson gevang.