A warm welcome is extended to all our visitors. We know you are going to enjoy your time here as this is such a special place and there is so much to do. A visit to our bureau at the Gateway centre will provide you with a list of events taking place during this time as well as some info on the various attractions and places that you should visit. Even those of you who have been coming here for many years may find that there is something new that you didn't know about! We can also provide you with information on the rest of the Whale Coast and other day trips.

Operating times: Monday - Friday 08h30 to 17h30; Saturdays 09h00 to 16h00; Sundays 10h00 to 14h00. Public Holidays: Closed only on Christmas day; 24th and 31st December 08h30 to 15h00; 26th December 09h00 to 14h00; 1st and 2nd January also 09h00 to 14h00. The after hours telephone no is 072-291-5564.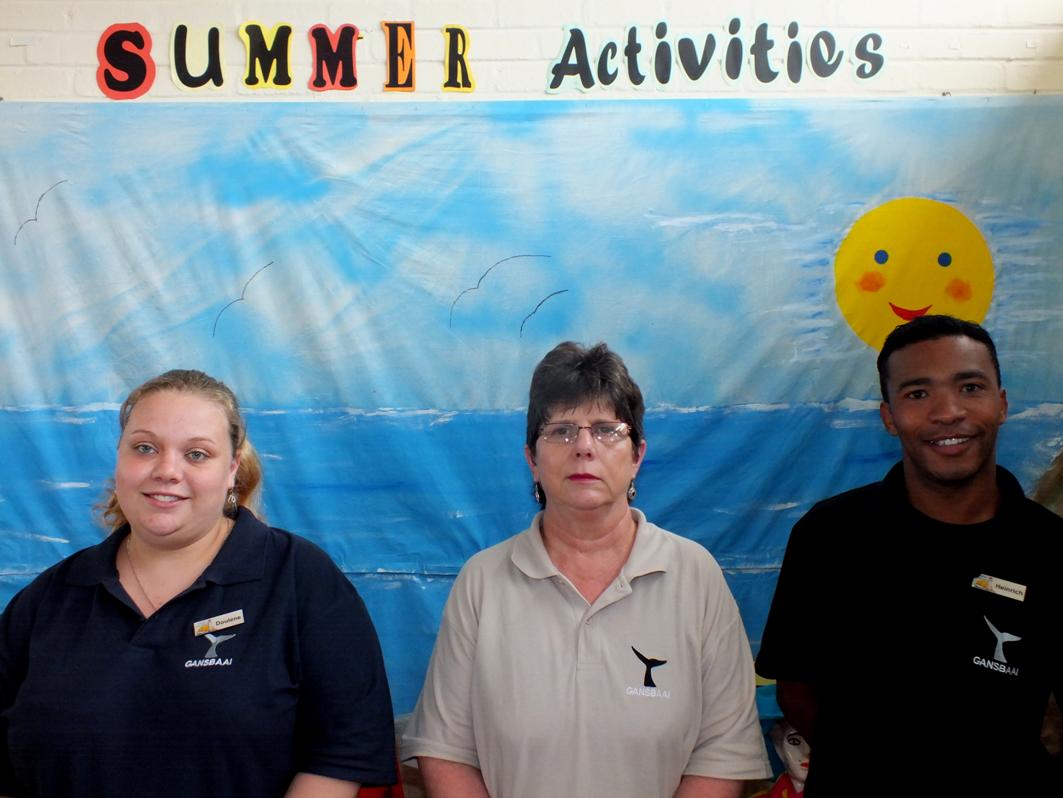 Doulene Els, Glenda Kitley (Tourism manager) and Heinrich Jansen at the Gansbaai Tourism Bureau

So if there is anything urgent you are welcome to contact me and I will assist if I can. A friendly reminder that our law enforcement officers are not out to catch you but to keep law and order and so to ensure everyone's safety. Not only is this a wonderful time for a holiday but it is also a special time of year.

In his release speech the late Nelson Mandela said: "I greet you in peace." This is our wish for you all at this time holidaymakers and residents - May this Christmas season be a blessed and peaceful one. May 2014 be an especially happy and fulfilling year!