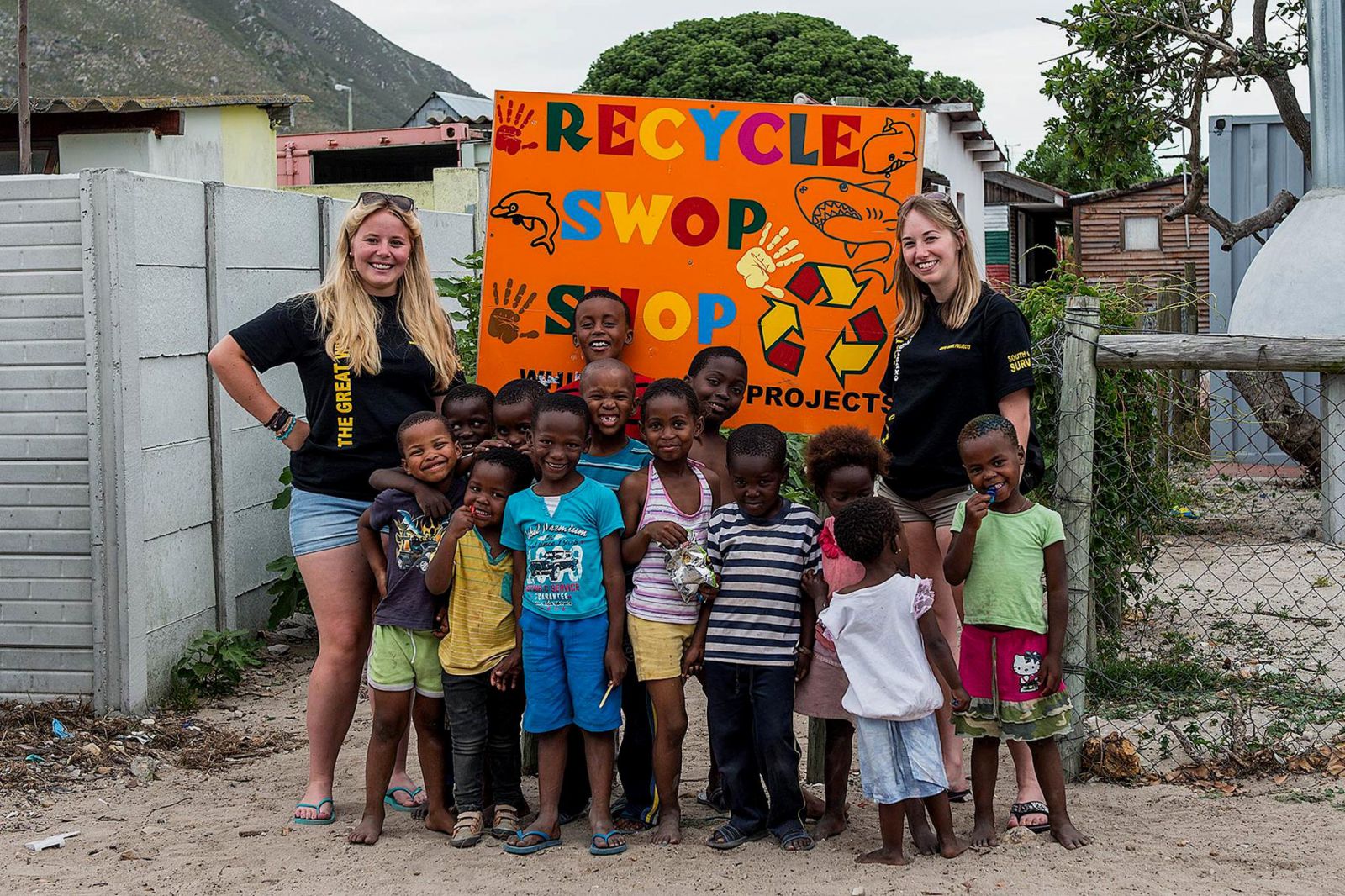 Gansbaai's Swop Shop has been in operation since November 2007 promoting healthy development in the local Gansbaai community. The children of Masakhane collect bottles, tins, plastics and other recyclables and bring them in bags to the White Shark 'Swop Shop'. In return, they earn buying points that they 'spend' in the shop.

Children learn valuable life lessons about caring for their environment and that it's important to recycle. Not only does their village look nicer, but they also earn something through caring and conserving.

2013 has been a bumper year with 5849 children visiting the swop shop recycling 11180kg!!! We are very pleased with the growth of our swop shop and we look forward to new development and plenty of excitement during 2014.

The goal of the Recycle Swop Shop is to empower and encourage initiative amongst children in Gansbaai and the aim is three-fold: To clean up the community and teach environmental awareness, help provide basic needs for children and to teach children trading skills.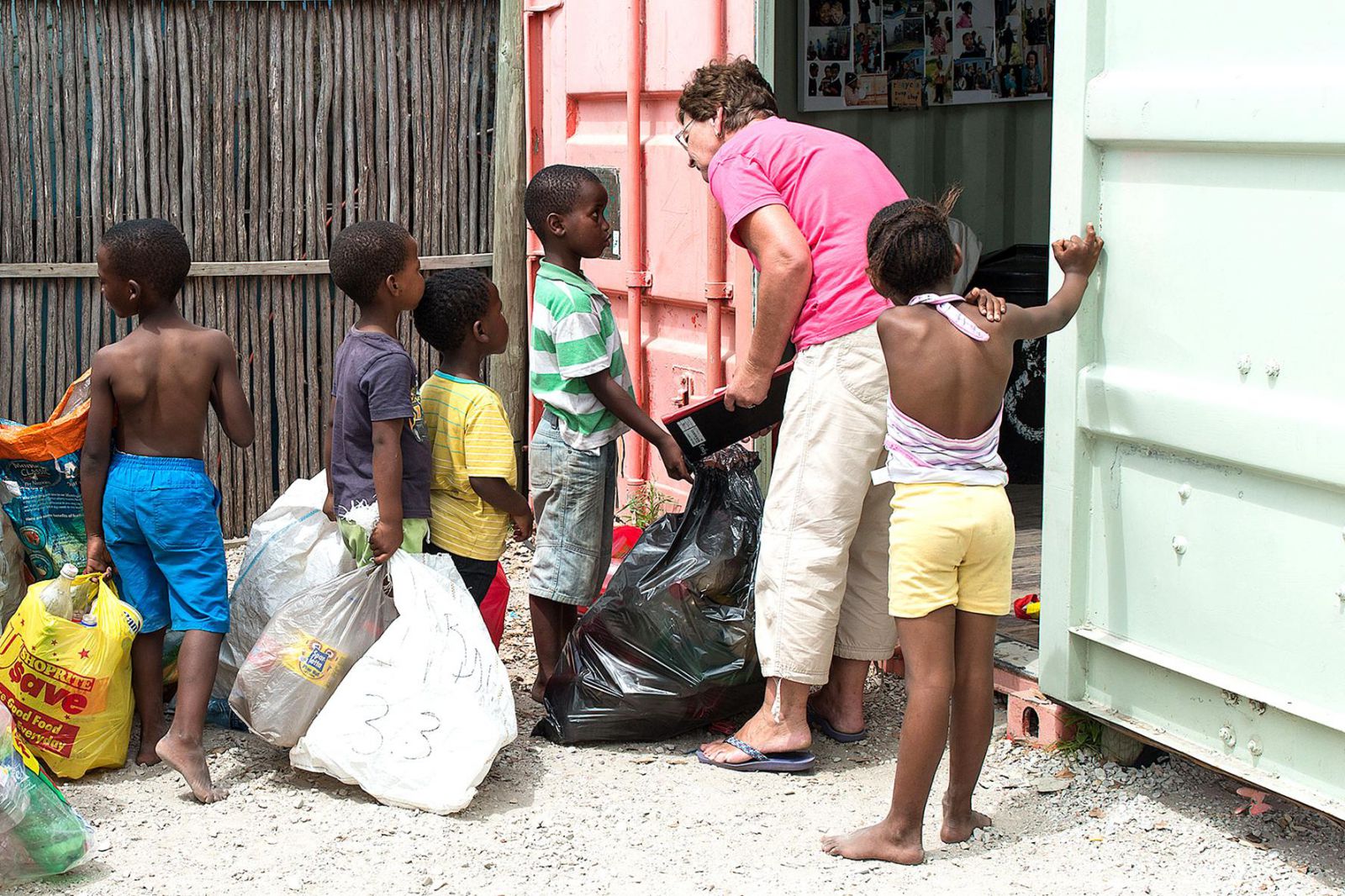 62 White Shark Projects volunteers assisted with the swop shop project during 2013 and they have grown very fond of the children, spending time with them every Tuesday, getting to know each child and forming a special bond. The excitement on Tuesdays is intoxicating and truly offers a day of fun and enjoyment for the children of Masakhane.

The Shop is open every Tuesday afternoon from 2h00pm. Once the children have finished sorting their collectables they can shop at the "swop shop". Each child receives his/her own card in order to record their collections ("earning points") and no parents are permitted into the swop shop allowing the children to choose and decide how they want to spend their points. Children learn how to save in order to buy larger items and once they have collected more than 10 bags per month, they become eligible to join outings.
Children are also offered lunch at the swop shop once the "shopping spree" is over and this offers them a chance to socialize and spend some time together.

We would like to extend a very big "Thank You" to Nellie Moolman for her help, support and involvement in the Swop Shop Project during recent years, without her love and care this project would not be possible.

How to Get Involved

If you would like to learn more about the Swop Shop and how you can get involved please contact Nellie Moolman on 072-824-9902. Donations are always welcome and keeping the shop stocked is a full time project in itself! The most popular items are calculators, felt pens, soap, face cloths, clothing, torches, pencil crayons, pens, pencils, warm jerseys, tooth brushes, tooth paste, notebooks, storybooks, and soft toys. If you would like to donate something that our children and their families could benefit from, please contact us.

White Shark Projects, Tel +27 (0)72-824-9902