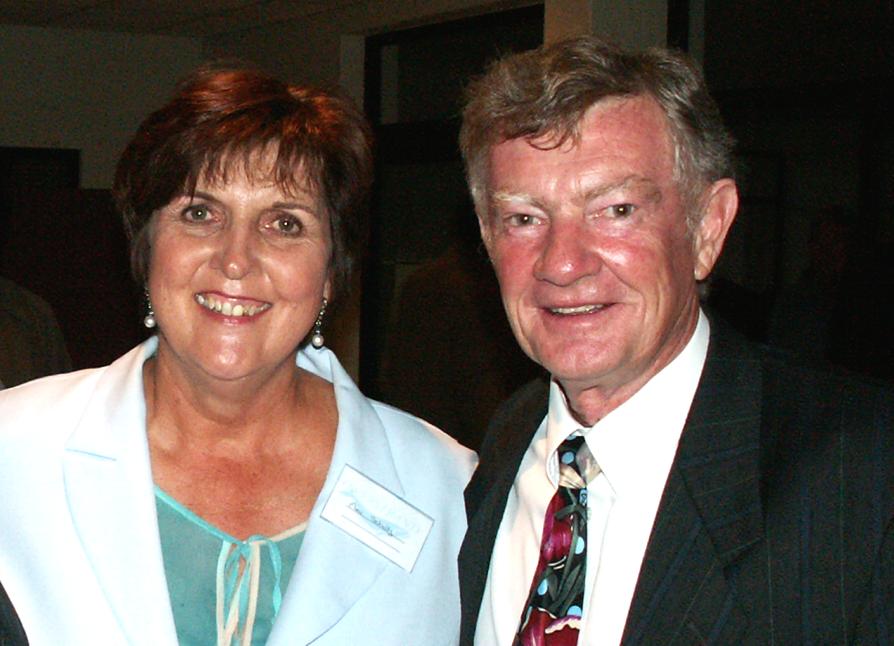 Pieter en Ans Scholtz, (Uitvoerende Onder Burgemeester en Raadslid Wyk 2)
Die jaar snel ten einde. 'n Jaar wat baie eise aan ons as munisipaliteit gestel het. Een van hierdie eise is die vraag oor hoe ons op volhoubare manier diens van hoogstaande gehalte kan bly lewer. Dit is nie net 'n vraag by Overstrand nie, maar 'n algemene vraag omdat daar talle faktore is wat buite die beheer van die munisipaliteit is. Ten spyte van dit alles het Overstrand weer uitgeblink en is ons gedurende die afgelope jaar vereer met talle toekennings. Ons kan dus met genoegdoening daarna terugkyk.
The economic climate in South Africa and worldwide is still an obstacle in the way of meaningful progress. Some members of the community find it difficult to survive. We are doing everything in our power to keep rates as low as possible.
Our visitors and the community will, as in the past, experience proper services over the festive season. We will do as much as possible to make your holiday comfortable. We can only do it with your assistance.
· Maak asseblief seker dat u binne die wet en regulasies bly.
· Hou asseblief u honde aan leibande wanneer u stap.
· Moet asseblief nie drink en bestuur nie.
· Moenie op sypaadjies parkeer nie.
· Moenie oop vure alleen laat nie en hanteer vuurwerke slegs op goedgekeurde plekke.
· Rapporteer vandalisme asseblief.
· Neem ander om jou in aanmerking.
As elkeen dit as 'n verantwoordelikheid aanvaar, sal ons 'n rustige feesgety geniet.
I would like to extent a word of thanks to our Area Manager and municipal staff for their hard work during the past year. We as community appreciate it. To those who will be on duty during the festive season, thank you and please carry on with the good work. Treat our community and visitors friendly.
To our Ward Committee members, members of Ratepayer's, Sakekamer and Tourism Associations, thank you for your involvement in our efforts to be a centre of excellence for our community. Ons maak staat op u volgehoue steun in die nuwe jaar.
Laastens wens ons al ons inwoners, personeel en besoekers 'n vreugdevolle Kersgety toe en mag 2014 as 'n hoogtepunt in u lewe uitstaan.