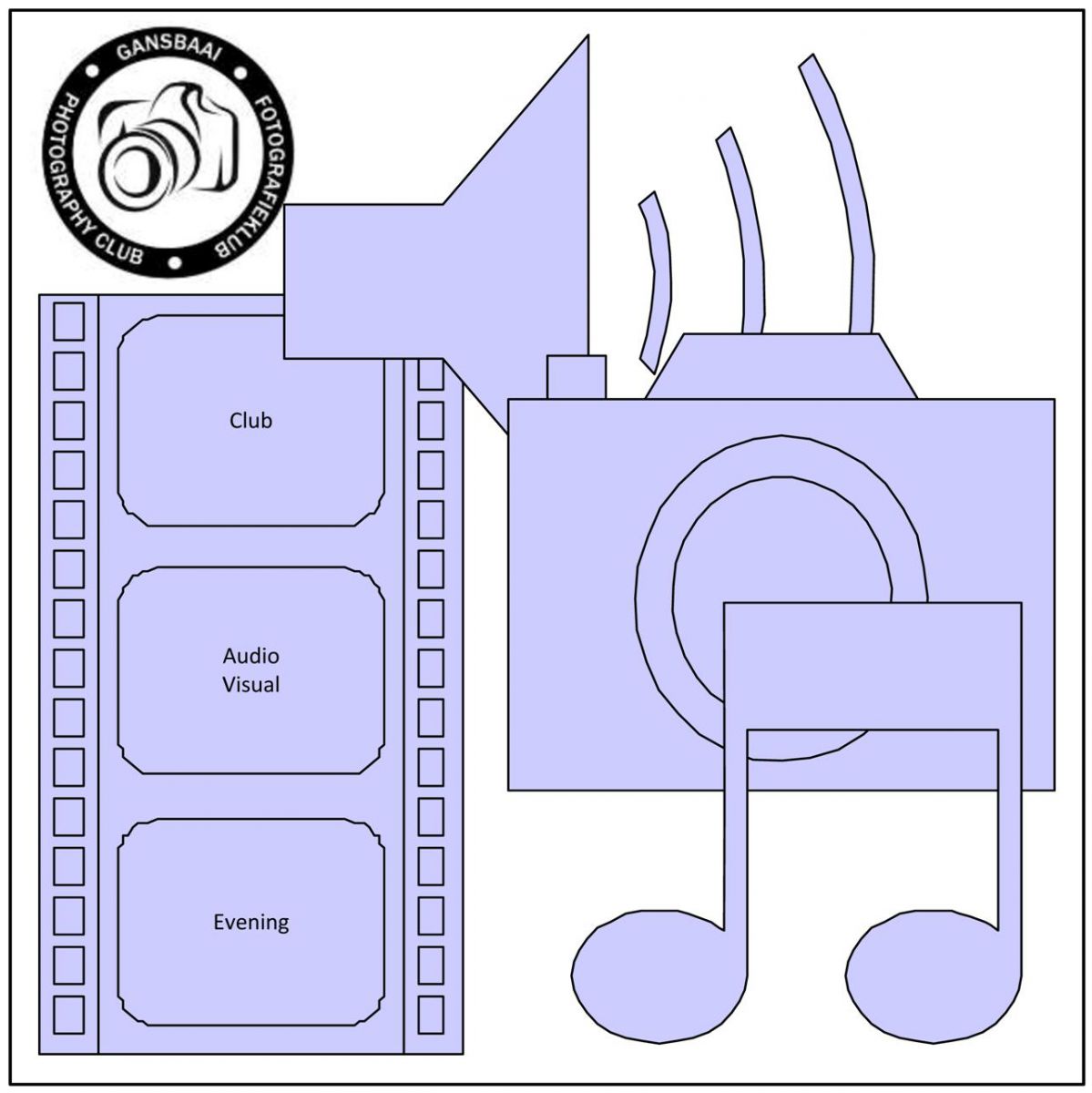 "Twee bekwame lede van Gansbaai Fotografieklub, Clive Bailey en Mark Du Plessis, het tydens ons vorige byeenkoms 'n aanbieding oor AV (Audio/Visual) gedoen en ook twee van hul videos as voorbeelde aan die lede vertoon," sê Christo Wessels, voorsitter van die klub. Hy sê hulle het gewys en ook verduidelik hoe die sagteware effektief gebruik moet word. 'n Aantal lede het tydens die volgende byeenkoms hul eie videos gewys wat hulle op hul skootrekenaars voorberei het. "AV bestaan uit fotos wat gebruik word om 'n video met klank en spesiale effekte saam te stel," sê Christo. "The videos that the members showed were well put together and a lot was learned from each other. AV give you another way to present you photos."
Gansbaai Fotografieklub vergader elke 1ste en 3de Maandag van elke maand om 18:30 te Kerkstraat 30, oorkant Gansbaai Laerskool se agterste hek. Beginners is altyd welkom.
'n Gasspreker van ORMS in Kaapstad sal tydens die volgende byeenkoms op Maandag, 3 Maart 2014 'n aanbieding oor kameralense doen en almal is welkom om te kom luister.
Vir navrae kan Christo Wessels by 082-920-9738 of Linda Kloppers by 082-550-7313 geskakel word.
Hardus Botha