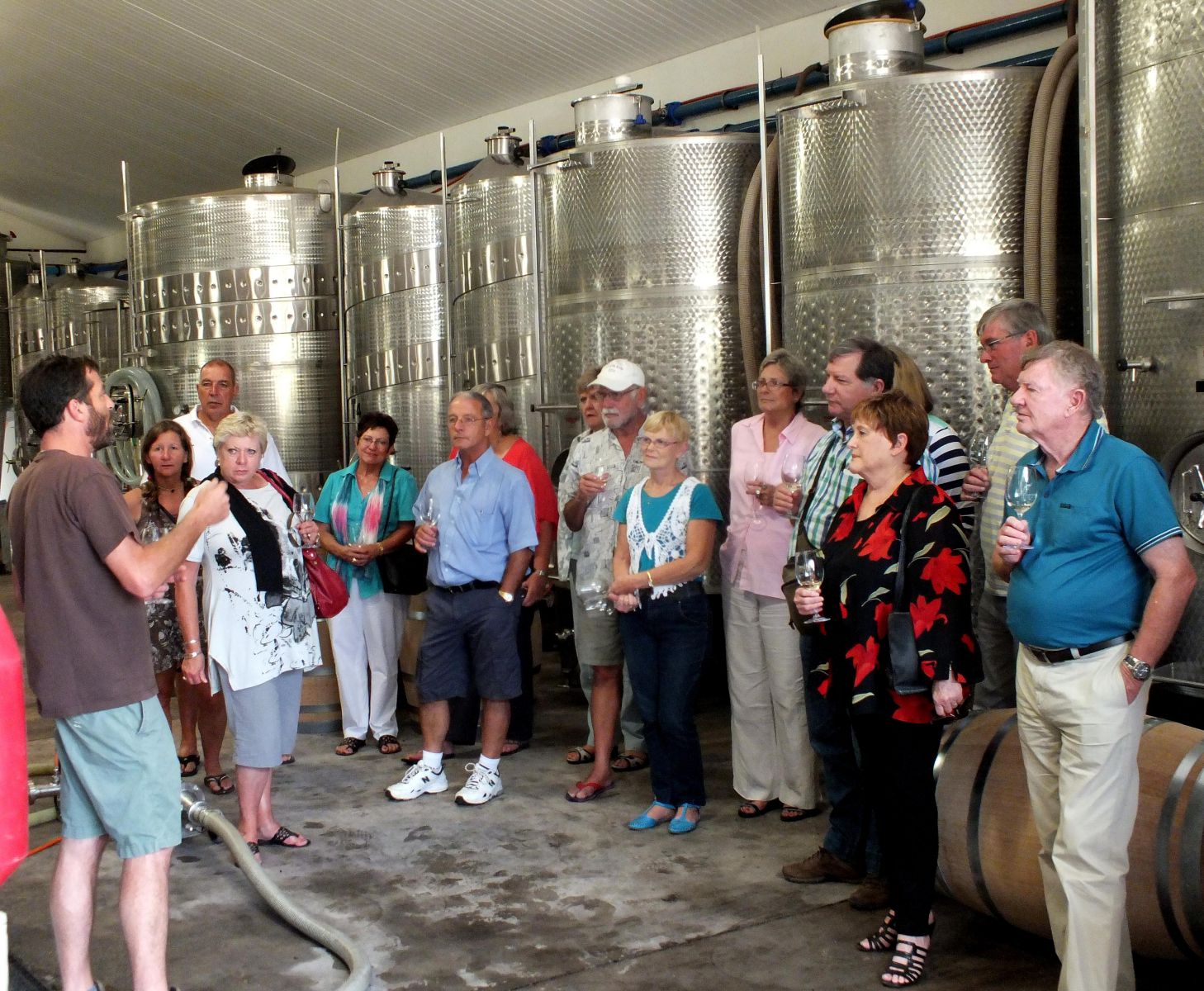 Barton Vineyards Wynkelder
Gansbaai Wynproegilde se jaarlikse wyntoer was vanjaar só gewild, dat twee bussies vir die toer na Botrivier nodig was. Die wyntoer-lede het by Gansbaai Inligtingsentrum bymekaargekom, waar Helmie de Vries, voorsitter, en sy eggenote, Amanda, vir toebroodjies en 'n glasie mos gesorg het. Op die bussies is die tradisionele sjampanje-glasies geklink in afwagting vir 'n genotvolle en gesellige wyntoer. Eerste aan die beurt was Benquela Cove Wine Estate, met Louise Lee as aanbieder. Hulle Pinot Noir 2009, Shiraz 2010, Shiraz 2009 en Woody Lagoon 2011 is te proe aangebied.
Die tweede besoek is aan Barton Vineyards Wynkkelder, waar 'n gebore Vrystater, PJ Geyer, die groep in "duidelike taal" vertel het hoe wyn gemaak moet word. PJ se wyne wat geproe is, is Chenin Blanc 2013, Sauvignon Blanc 2013, Sauvignon Blanc / Semillon 2013 en Shiraz Rose 2013, met sy persoonlike gunsteling, asook dié van die lede, 'n Merlot 2012. PJ is tegelykertyd 'n wynbouer en wynmaker en hy beskou versnede (versnit) wyne (blends) as topwyne, "aangesien dit uitstekende wyne is wat gemeng word." Die laaste wynkelder wat besoek is, met toerlede wat teen daardie tyd ernstig honger begin raak het nadat hulle dors "meer as genoeg" geles is, was die pragtige wynlandgoed van Gabriëlskloof Wynkelder. Daar het Bernhardt Heyns en sy dogter, Nicolene, die toerlede op 8 wyne trakteer: Sauvignon 2012, Magdalena 2011, Viognier 2011, Rosebud 2013, The Blend 2011, Five Arches 2009, Shiraz 2011 en Swartrivier Shiraz 2009. 'n Smaaklike (en welkome!) middagete is daar genuttig en die "bloedstrome" kon ietwat herstel. Vir navrae rakende Gansbaai Wynproegilde kan Helmie de Vries by 028-388-0708 of 082-577-6920 gekontak word, of stuur 'n e-pos aan hom by info@franskraalbandb.co.za.
Hardus Botha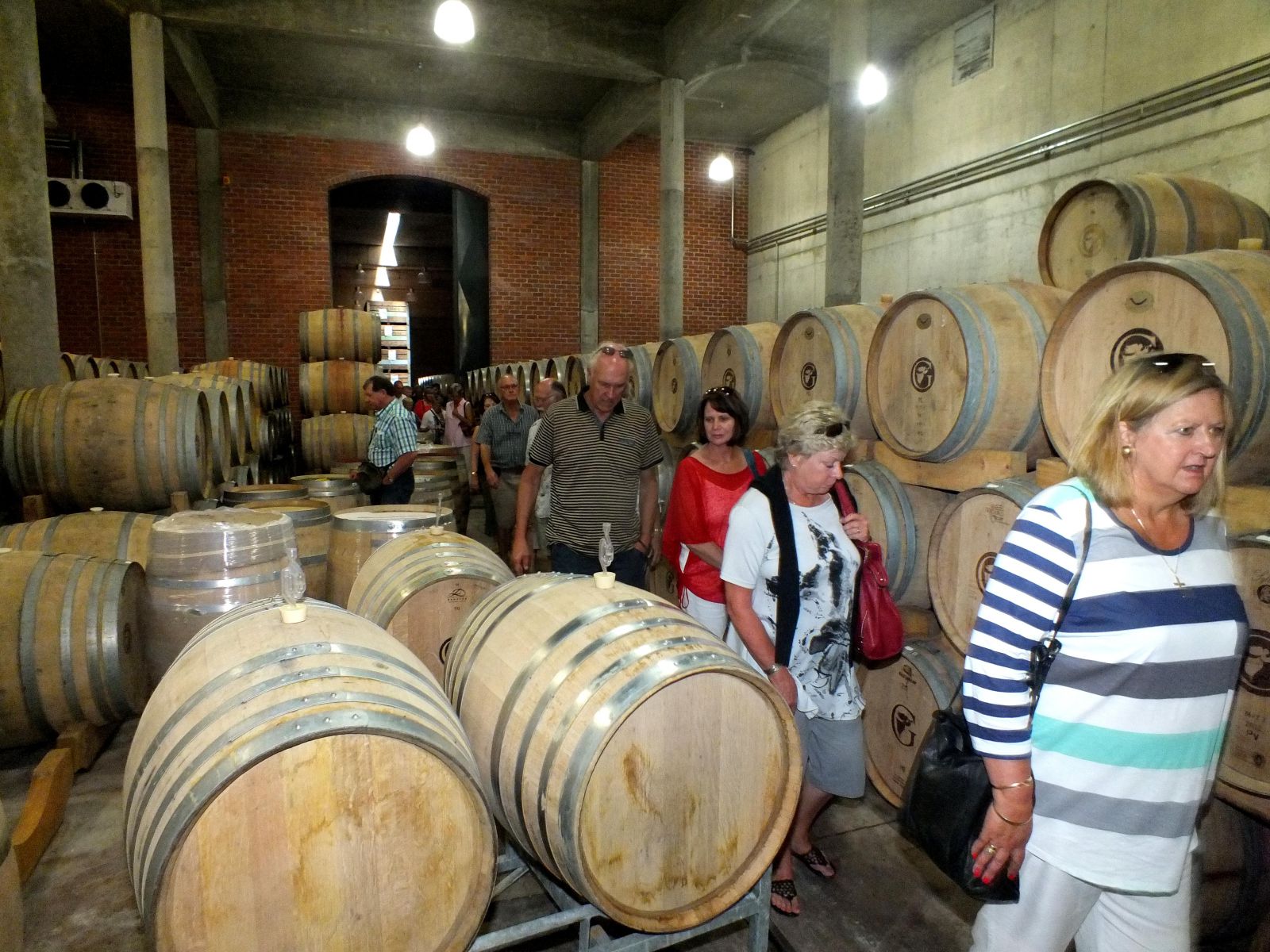 Gabriëlskloof Wynkelder