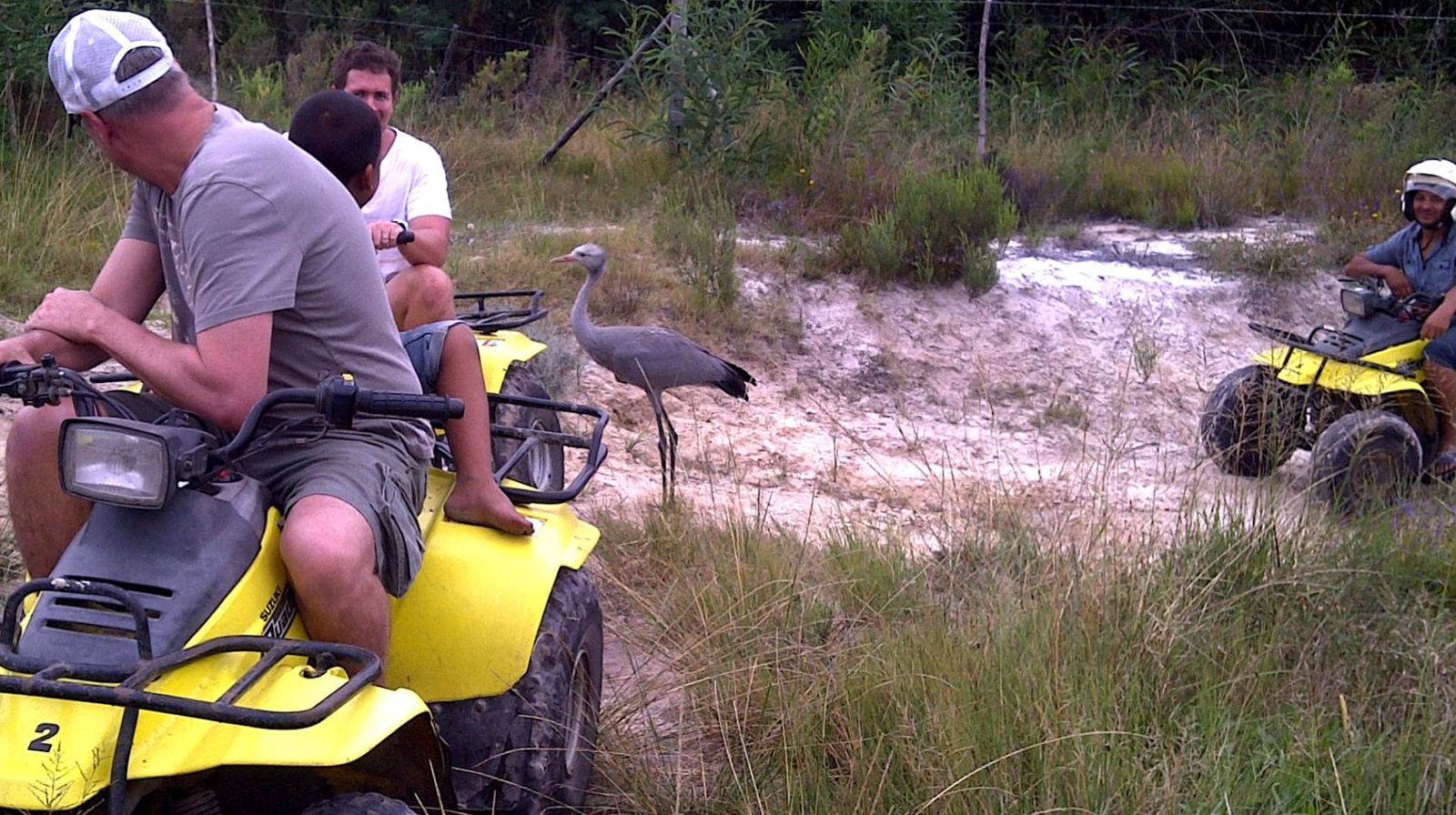 Die kraanvoëlkuiken wat vir 'n "verkeersknoop" onder 4x4 motorfietsers gesorg het. Foto: Dirk Büchner.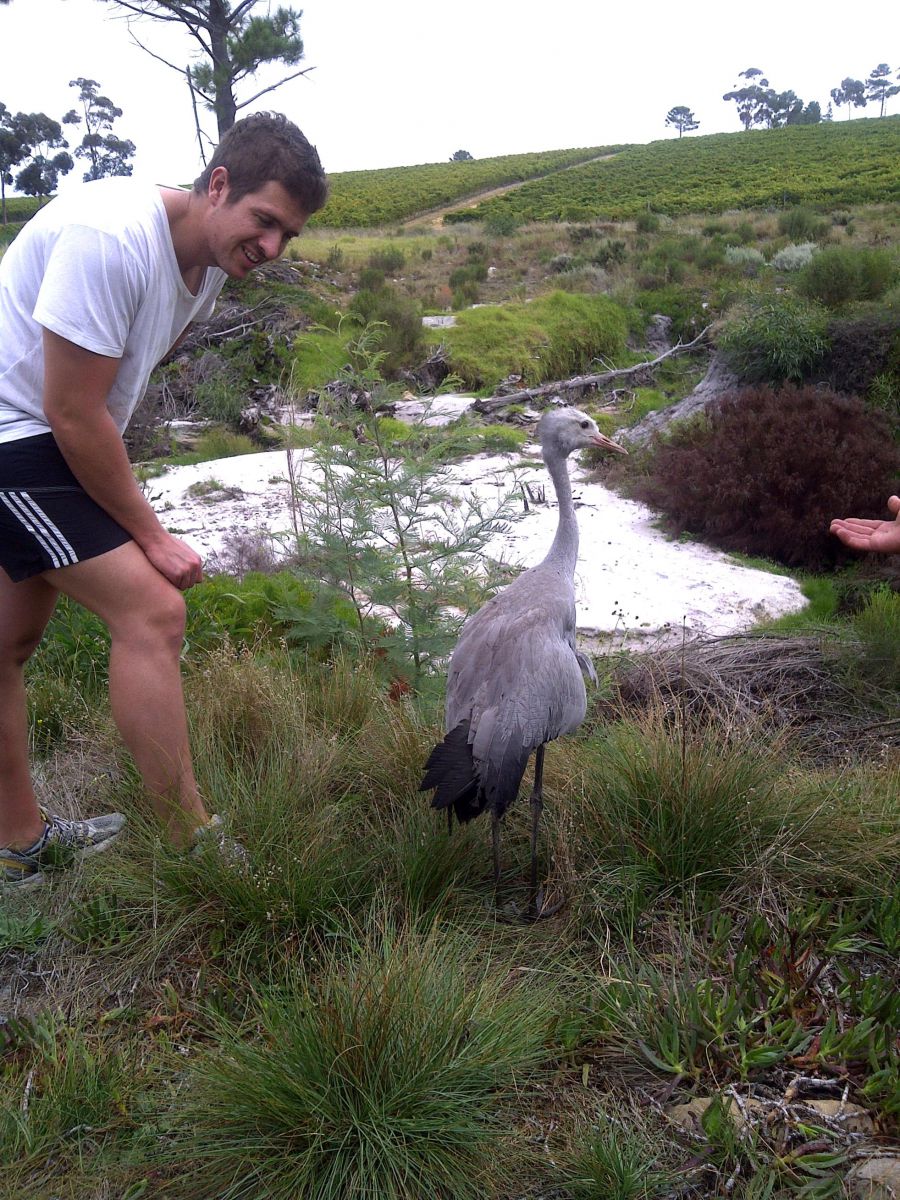 Een van die opgewonde motorfietsers oor die kraanvoël-kuiken, wat op pad is om te kyk of 'n ander een (hand regs) iets te ete wil aanbied
Dirk Büchner en die groep 4x4 motorfietsryers (quad bikes), wat hy op Sondag, 23 Maart 2014 op Sir Robert Stanford Estates op 'n toer begelei het, het 'n interessante ondervinding met 'n kraanvoëlkuiken gehad.
"Ek kry die broeipaar elke jaar om en by November op die plaas," vertel Dirk. "Teen Desember is daar altyd een kuiken, aangesien die ander een dit gewoonlik nie maak nie, en dan loop pa, ma en kuiken ongestoord op die oop stuk veld waar ek hulle in die verbyry aan die motorfietsers wys." Dirk sê gewoonlik loop die wyfie en kuiken eenkant toe, terwyl die mannetjie maak asof hy beseer is en die toeskouers op dié wyse probeer weglok.

"Dié spesifieke dag het die kuiken egter eienaardig opgetree," sê Dirk. "Hy het vreesloos in ons rigting gestap - tot tussen die 4x4 motorfietse." Daarna het die kuiken hulle oor 'n ver gedeelte van die roete gevolg en "selfs 'n verkeersknoop" veroorsaak, waar van die bestuurders vir hom moes wag of padgee. Een van die bestuurders het sy hand na die kuiken uitgesteek, wat liggies daaraan wou pik asof hy gedink het daar is iets in sy hand om te eet. "Dit het duidelik geblyk dat sy een vlerk beseer is en hy het opgetree asof hy by ons hoort," sê Dirk.

So met die saamstap met die motorfietse hy hy 'n paddatjie langs die pad opgepik en ongestoord verder saamgestap. Dirk sê hulle het op 'n stadium onder hom uitgery, maar hy het hulle met 'n korter pad weer ingehaal. Daarna het hulle aangery en hom nie weer gesien nie. Met Dirk se volgende besoek aan die plaas 'n week later, het die kuiken nie weer sy opwagting gemaak nie. "Hy is vermoedelik deur sy ouers agtergelaat omdat hy nie kon saamvlieg nie," is Dirk se vermoede.
Hardus Botha