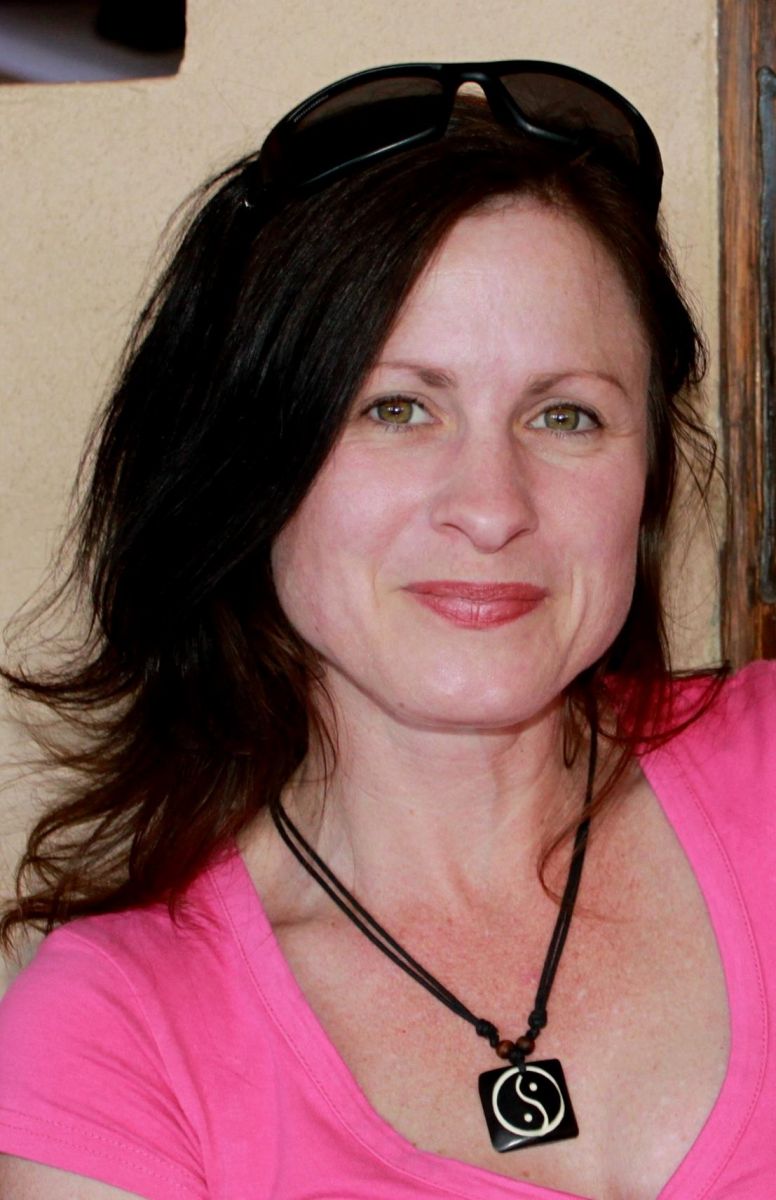 Brenda du Toit who left Dyer Island Conservation Trust on 31st of March this year
"And so the time has come to say goodbye. After 4½ years with a truly dynamic company that I will always love, I am making a bold move to pursue some personal dreams," said Brenda du Toit, former Personal Assistant - Wilfred Chi-vell, Dyer Island Conservation Trust, and responsible for marketing and sales.
In her own words, Brenda said: "I have enjoyed working for Wilfred at the Dyer Island Conservation Trust and Marine Dynamics and have had incredible opportunities for which I will always be grateful. But for a long time now I have wanted to pursue some passions - writing and healing - and so I have taken a leap of faith to do just that. As a registered therapeutic reflexologist I hope to be able to assist people with their health issues. As I will have a practice number, some medical aids will cover this cost.
I also plan to do more writing, from magazine articles to book projects. I love the process of writing especially research and interviews and have been published in various magazines, sometimes using my photographs to enhance articles where required. I will also do some freelance marketing as I establish myself with my chosen professions." Gansbaai Courant mentioned previously that Brenda is an adventurer at heart. She wrote a series of travel articles on her return to Cape Town after a trip through Southern and East Africa which led to her writing, followed up with health and psychological pieces to mainstream magazines. During 2009 she moved to Gansbaai, starting as Operations Manager for DICT.
As she will still be in town, she can be contacted by friends at 076-061-3114, or send an email to her at brenda1dutoit@gmail.com.
From Gansbaai Courant's side it was always a pleasure wor-king with Brenda. Reuben Mein will be taking over from Brenda at Marine Dynamics and can be reached on 082-528-0341 or send an email to him at reuben@sharkwatchsa.com.