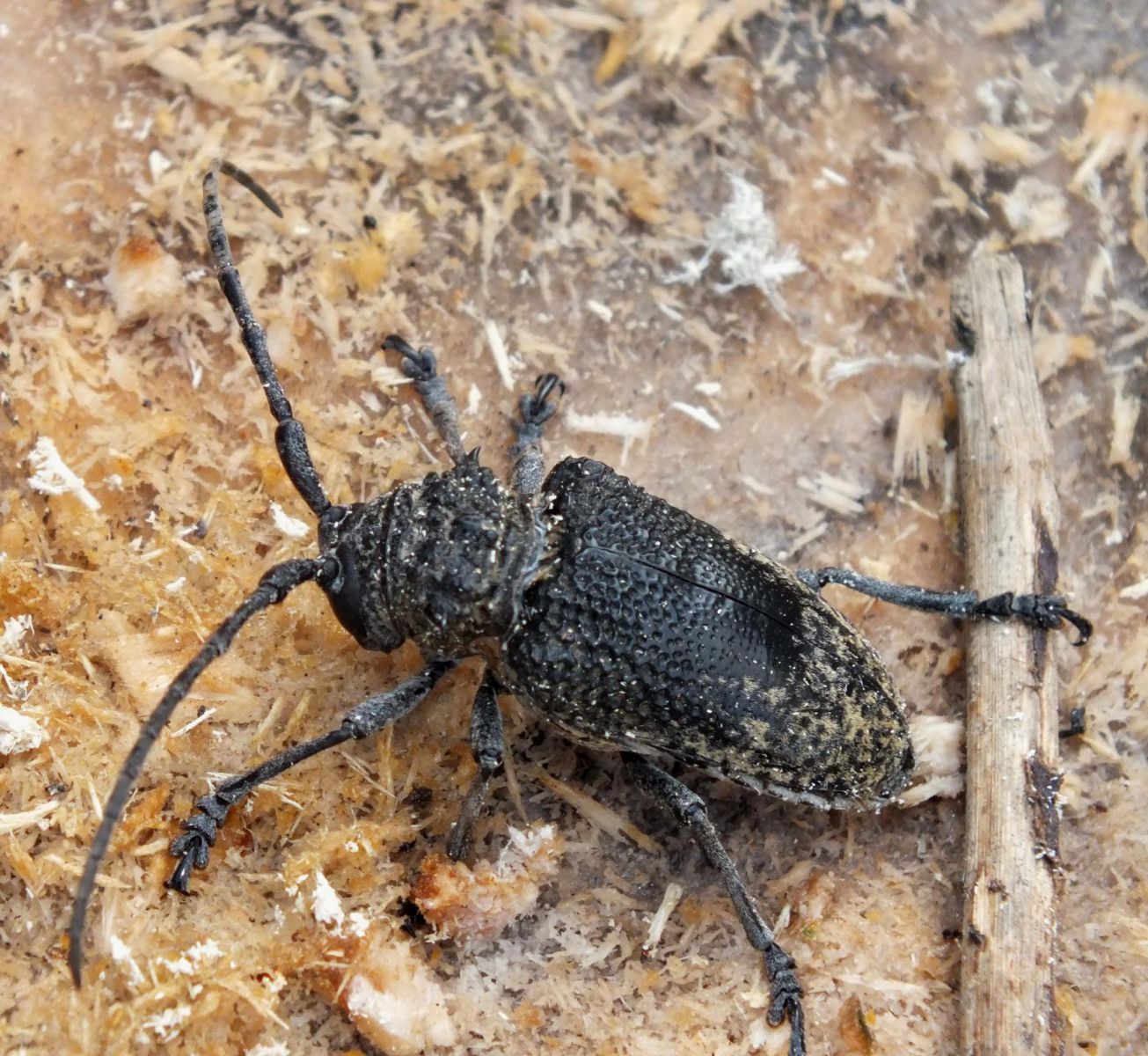 Die boorinsek in sy kewerstadium
Gansbaai Courant het sowat 'n jaar gelede oor die vyeboom boorinsek berig, wat soos 'n plaag vanuit die Kaap versprei het (Gansbaai Courant, 14 April 2013).
Groot kommer bestaan weer eens onder vyeboomeienaars oor hierdie dodelike insek vir vyebome en 'n herhaling van die inligting kan dalk van hulp wees. Die insek staan bekend as die Phryneta spinator (Fig tree borer), of te wel die vyeboom boorinsek.
In sy boek, The fig and willow borer (1919), skryf D Gunn dat die larwe letterlik in die stam inboor en dat dit vyebome kan laat vrek, veral ouerige bome. Hy meld ook dat die beheer van hierdie plaag baie moeilik is en dat daar ook geen opgetekende rekords van natuurlike vyande vir die kewer bestaan nie.
Die kewer (beetle) word sowat 35mm lank word aan sy lengte, lang voelhorings, gestreepte voorkoms en die prominente doringagtige uitsteeksels weerskante van die borskas uitgeken. Sy lewenssiklus is langer as 3 jaar. Eiers word in die somer in 'n T-vormige spleet wat die wyfie in die boomstam maak, gelê en die broeitydperk is tussen 10 en 18 dae. Die uitgebroeide larwes voed op die bas van die boom, maar "kou" later hul weg oop deur die stam, wat letterlik "tonnels" tot gevolg het. Die larwe ontwikkel dan in 'n papie, wat in 'n "kamer" bestaande uit kalsium karbonaat en 'n gom-mengsel bestaan. Die volwasse insek maak dan sy verskyning. Onder andere moet die larwes letterlik uitgesny word en 'n draad kan fisies in die tonnels ingesteek word, waarna gifstowwe ingespuit kan word.
Die webtuiste,
www.biodiversity explorer.org/beetles/cerambycidae/phryneta_spinator.htm, kan vir volledige inligting besoek word.
Die beste insektedoder wat deur Effekto se bemarker, JP Joubert aanbeveel word, is Efecto Insect Granules 500g, terwyl Efecto Steriseal 100ml as 'n seëllaar gebruik kan word.
Hierdie middels, asook verdere advies, is by Overberg Agri Stanford beskikbaar.
Hardus Botha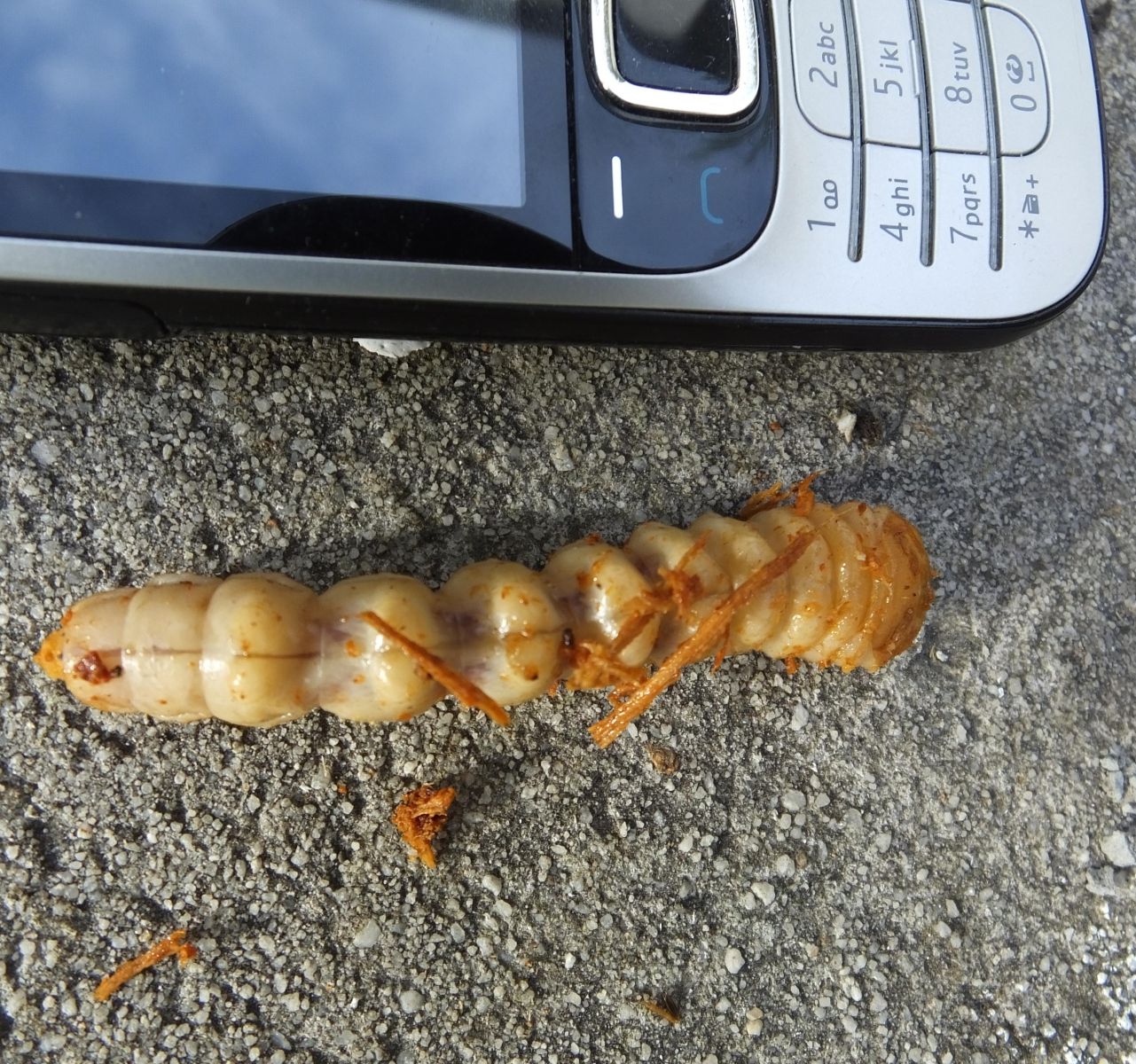 Die boorinsek in sy larwestadium