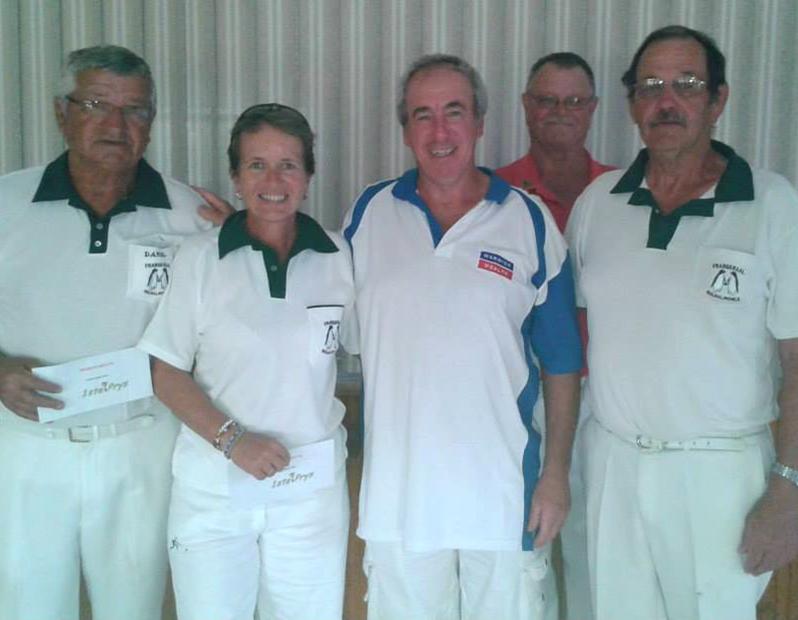 Danie Janse van Rensburg, Kim Breach, Brian Yarrow (sponsor) en Gideon Pienaar. Ivan Giles (president) in the background.
A closed trips tournament, sponsored by Warwick Wealth was held at Franskraal Bowling Club on 12 April 2014.
What a splendid day of bowls! With twelve teams on the green in perfect playing conditions everyone had a great day. Brian Yarrow from Warwick also had a good day on the green with his wife Sue joining one of our teams as well. Many thanks to everyone that worked hard in the background to make it such a lovely day and special thanks to Warwick for again sponsoring us. It is very much appreciated.
The winning team, by a narrow margin was Gideon Pienaar, Danie Janse van Rensburg and Kim Breach. In second place were Brian Yarrow, Vic Breach and Dalena Wessels with Tommie van Niekerk, Annamarie Botha and Janetta van Niekerk in the third place.
Kim Breach