Caledon in the Western Cape has decided to join the renewable energy movement and is developing a wind farm. The Farm will generate enough power for roughly 10 000 average houses and will bring relief to all.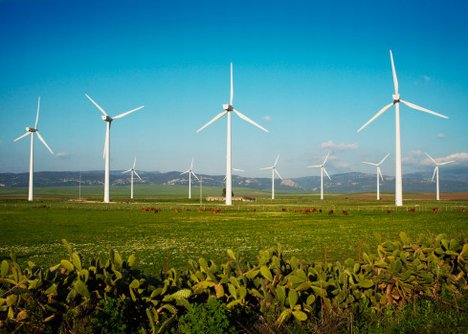 The project is known as Caledon Wind and the farm stretches over roughly 3700ha of privately owned farms in the Theewaterskloof area near Caledon. The area was secured and wind measurements recorded since 2009. The wind power developer Biotherm Energy is in charge of the project that will consist of almost 150 turbines scattered over the area. Each turbine, manufactured by Chinese company Sinovel, is able to generate a maximum of 3.6MW of power and stands 80m high.

Biotherm Energy was established in 2003 and is financed by the British Equity Group Denham Capital. The project is also partly sponsored by Standard Bank and is one of the first windfarms that was given the go ahead for purchase by to the Department of Energy. All energy produced by the project within a 20 year period has been sold to Eskom. A local community trust will get a 5% stake in the Project however and any income from the trust will be used towards the benefit of the community within a 50km radius of the Farm.

We salute the Caledon Wind Project and hope that there will be many more to come!