NEWS: Festivities All Around
The words on everyone's lips and also out on the street is all the festivities going on this weekend! Careful planning is needed to make sure you don't miss a single moment of excitement.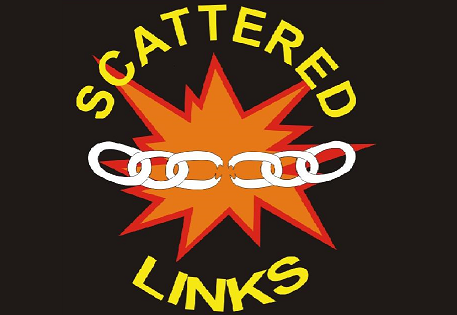 The weekend starts off with the cheery get-together of the Scattered Links, then leading off to Saturday when the real whirlwind of activities start. Saturday morning starts off with the colourful hustle and bustle of the Herberg-Aan-See Basaar and doesn't slow down from there. The adrenalin gets pumping for the Flower Power 4x4 Day to see what you and your Landy are made of. Others might prefer to head out onto the water and wrestle it out with the big boys in the Fresh Water Fishing Competition hosted by Lomond Wine Estate.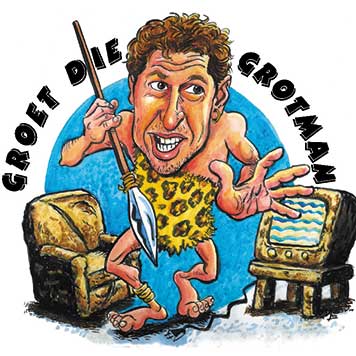 Ending the night off, we return to the Pretorius Hall for an evening of entertainment with the proudly South African, Groet die Grotman.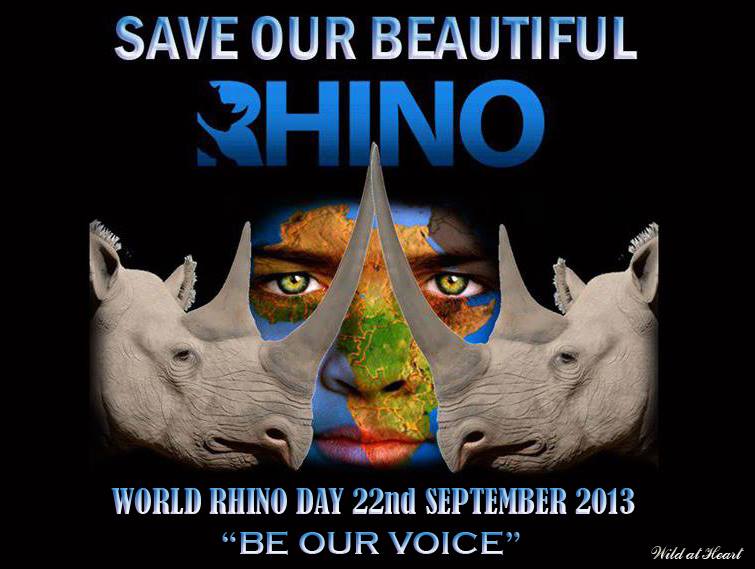 Sunday marks this year's International Rhino Day and everyone is invited to show their support. These cruelly poached and endangered species is one of precious animals and we can all spare a moment to show that we care. Spread the word and include #iam4rhinos in your Tweets on Sunday.
Also, let's not forget to mark next week's Heritage Day on our calenders as BARC's Wet Nose Day along with National Braai Day! – let's show our support!
THIS WEEK'S FEATURED SPECIALS:

Farm 215
Winter Weekend Special
Expires: October 01, 2013
Special: Farm 215 is having a winter weekend special for R1000 per person sharing per night for a Fynbos Suite and R800 per person sharing per night for a Homestead Room including...
Grootbos Private Nature Reserve
Last Minute Special - From R 1650 p/p sharing
Expires: October 31, 2013
Special: Do you need a break from your hectic day to day life? Looking for last minute luxury accommodation in Paradise? Then take advantage of our Last Minute Accommodation Special
Saxon Lodge
Shark & Stay
Expires: November 30, 2013
Special: I night's accommodation PLUS 1 shark cage dive for R 1600.00 per person sharing OR I night's accommodation PLUS 1 shark dive cage for R 1760.00 per single person...
Gansbaai Lodge & Backpackers
Free accommodation if we book your shark dive activity @ R1000
Expires: November 30, 2013
Special: This special also includes a breakfast & lunch!
White Shark Adventures
Winter Shark Cage Diving Special
Expires: November 30, 2013
Special: Winter Special with White Shark Adventures. Only R1050pp!
Whalesong Lodge
In Company of Whales
Expires: December 20, 2013
Special: Encounter the magnificent SOUTHERN RIGHT WHALE...
Sea Rose Self Catering
Book a Shark Dive and get FREE Accommodation
Expires: December 31, 2013
Special: Book your Shark Cage Diving Experience with Sea Rose Self-Catering for R1450 and stay for Free. You save R250!
Saxon Lodge
"Bums In Beds"
Expires: December 31, 2013
Special: Discounted rates (up to 40% off standard rates) apply for walk-in guests after 14H00 daily.
Sea Rose Self Catering
Last Minute Accommodation from R200 per person
Expires: December 31, 2013
Special: Book your accommodation at Sea Rose 24 hours in advance and get our last minute rate of R200 per person.
de kelders PRIVATE house
Special Offer
Expires: June 13, 2014
Special: Book through Gansbaai Explore and get the best deal!
Perlemoenbaai Self Catering Villa
Last Minute Accommodation Special
Expires: September 23, 2015
Special: Book the Perlemoenbaai Self Catering Villa 2 days in advance and qualify for our last minute rate from R700 per night.
THIS WEEK'S FEATURED EVENTS:
Scattered Links Bosjol
Date: 20 – 22 Sept
Event: Get-together hosted by our local Biker Club
Herberg Aan See Basaar
Date: 21 Sept 2013
Event: Herberg Aan See hosts a lively basaar at the Pretorius Hall with the usual fun for the whole family! Food and curio stalls a planty!
Flower Power 4x4 Day
Date: 21 Sept 2013
Event: The whole day is a fun charity event consisting of various 4x4 routes, jumping castles and activities for the kids and plenty of food to fuel the day! Entry costs are R150 for the day.
Fresh Water Fishing Competition
Date: 21 Sept 2013
Event: The fishing competition will be held at the Kraaibos Dam and hosted by Lomond Wine Estate. Anglers are limited to 50 and it is R100 per angler to enter. The day will also include wine tasting and some stalls to buy goodies and things to nibble on.
Groet die Grotman
Date: 21 Sept 2013
Event: The wildly famous South African show is finally coming to Gansbaai! The show starts at 20h00 at the Pretorius Hall and tickets are available from the Gansbaai Tourism Bureau.
INSPIRATIONAL QUOTE:
"The difference between TRY and TRIUMPH is a little UMPH" – Marvin Phillip