Pearly Beach, Gansbaai, Western Cape, South Africa
Pearly Beach is a rural haven of endless powdery white beaches and indigenous fynbos-dappled dunes. Over the years it has managed to maintain its character as a picturesque hideaway and fisherman's paradise despite a rapidly growing population and infrastructure.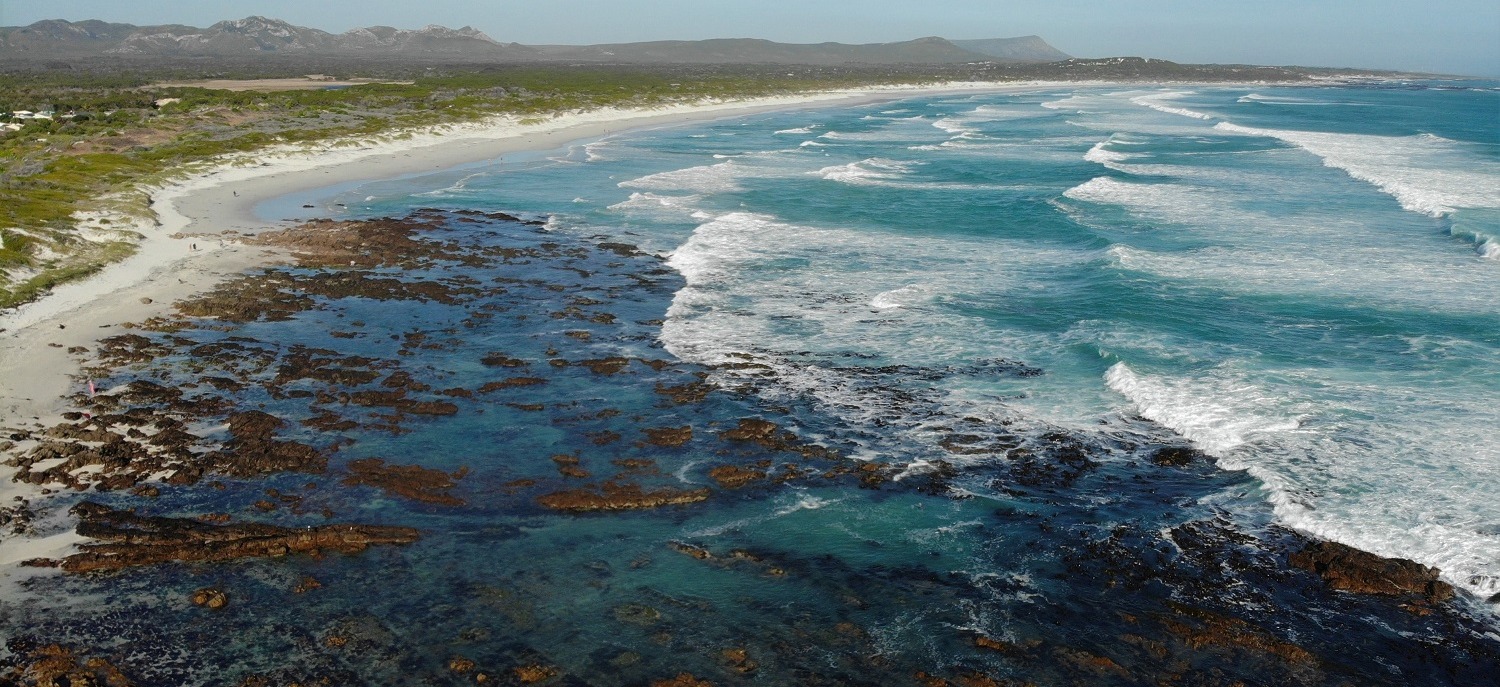 Image: The beautiful beach at Pearly Beach
To get to Pearly Beach follow the directions from Hermanus to Gansbaai and then travel a further 20-minutes along the scenic R43 towards Cape Agulhas.
Pearly Beach has various shops that sell anything from wine to winches, and a variety of quaint restaurants and pubs, guesthouses and B&Bs cater to every demand. The old petrol station and former Afsaal Kaffee have both been upgraded and form part of the now privatised Pearly Beach Resort.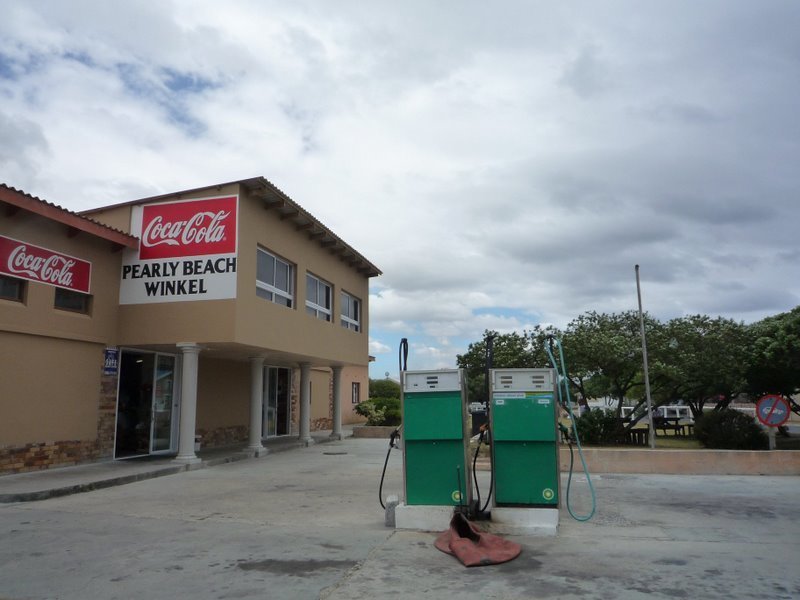 Image: Shop to visit when in Pearly Beach
Fondly referred to by locals as Pearly, a great deal of the town's charm lies in old traditions and the jovial camaraderie between residents and longtime holidaymakers. They share the same passion for wide-open spaces and the fertile coastline where a myriad fish has been chasing the hooks of seasoned anglers for decades.

Image: Exploring the outdoors at Pearly Beach on horse
The history of Pearly Beach dates back to the early 1920s and since then generations of families have come to spend their summer holidays camping and fishing on this seaside section of the original Kleinhagelkraal cattle farm. Today, many of these early visitors are permanent or weekend residents with houses overlooking their favourite playground. The tradition lives on and over weekends and holidays, the shore is lined with merry anglers, amply armed with sustenance for a long, leisurely day at the water's edge. Official angling competitions held on a regular basis form part of the community's strong social character.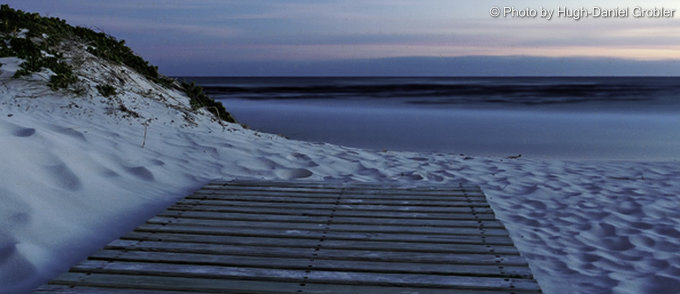 Image: A white sandy beach at Pearly Beach
If you are looking for things to do in Gansbaai a drive out to Pearly Beach promises the lure of vast stretches of white sand beach which are ideal for swimming, long hikes, cycling and other beach activities. From July to December, the Southern right whales and their calves can be seen playing close to the shore. The area also boasts abundant birdlife and a fynbos floral kingdom.

Image: Relaxing environment at the ocean at Pearly Beach
Popular Pearly Beach information:
Pearly Beach weather
Pearly Beach Ratepayers Association
Pearly Beach Conservancy
Pearly Beach Fishing Club
Pearly Beach accommodation
Self-catering accommodation in Pearly Beach
Places to eat in Pearly Beach
Pearly Beach Horse Trails
Pearly Beach Bazaar
Pearly Beach directions
Real estate agents in Pearly Beach
Popular Gansbaai information:
Gansbaai Village
Gansbaai accommodation
Beaches in Gansbaai
Real estate in Gansbaai
Gansbaai history
Gansbaai restaurants
Sharks in Gansbaai
Gansbaai shops
Gansbaai things to do
Gansbaai weather
Gansbaai directions