GANSBAAI AREA DESEMBER 2013

Ons gewaardeerde besoekers van elders is besig om te arriveer en ons wil van hierdie geleentheid gebruik maak om hulle hartlik welkom te heet. Ons nooi hulle graag uit om die omgewing te geniet en die vertroue word uitgespreek dat hulle saam met ons 'n doelgerigte poging sal aanwend om die gebied te bewaar vir die toekoms en die nageslag. Verder hoop ons dat die 2013/14 feesgety vir u die vrede en liefde van ons Hemelse Vader sal bring en dat u u verblyf hier so sal geniet dat u u vriende daarvan sal vertel en dat u met opgewondenheid sal uitsien na die volgende besoek.

Vergun my die geleentheid om die gemeenskap van Gansbaai en die Overstrand te bedank vir hul bydrae in die volgende gebeure waarop almal trots kan wees / Remarkable achievements and awards:

• The Overstrand Municipality was found to be the most productive municipality in the country in the latest Municipal Productivity Index (November 2012).
• Findings of the Auditor General on financial management - after receiving unqualified audit reports for the past six (6) consecutive years, the administration was awarded a Clean audit report in respect of the 2012/13 financial year.
• International Blue Flag Status for Grotto, Hawston and Kleinmond swimming beaches.

Basic Service Delivery Performance highlights:

• Blue Drop status was awarded to five (5) purification plants whilst the Franskraal Water Treatment Works was selected as the best small plant in the country.
• Greenest Municipality Competition - Second runner up in waste management.
• Waste Water Treatment - Overstrand Municipality's overall Green Drop score of 88.8% put it in the 9th position overall in South Africa.
• Road infrastructure - A total amountof 33.4km (216 162m²) of tar roads were resealed.
• Stormwater - The implementation of Phase I of the stormwater masterplan for Masakhane and Blompark proofed to be successful during the floods experienced during October/November.

Other important awards received during the year includes:

• Special Merit Award from the SA Housing Foundation for the creativity and innovation displayed in the Kleinmond Housing Project.
• Finance Department: Special award for excellent services with respect to the issuing of electronic clearance certificates where the volumes increased by 78% over the past 12 months.

Special Service Delivery Arrangements for the festive season

The municipality has decided to implement some special arrangements in Gansbaai to contribute to an unforgettable experience in the Overstrand. The following serve as examples:

Domestic/Household Refuse Removals (16 December 2013 – 6 January 2014)
Removal of refuse (properly placed in black plastic bags) is scheduled as follows:

Monday: Businesses and Caravan Park Thursday: Businesses and
Buffeljags Caravan Park
Pearly Beach/Eluxolweni Kleinbaai/Klipfonteyn
Tuesday: Businesses and Caravan Park Duikersfontein
De Kelders Baardskeerdersbos
Beverly Hills Friday: Businesses and
Masakhane RDP and PDA Caravan Park
Wednesday: Businesses and Caravan Park Masakhane
Industrial Area Gansbaai/Perlemoenbaai
Franskraal Blompark

The lack of proper handling of garbage bags is a major cause of littering and it is consequently contributing to the environmental degradation in our area. Black bags left unattended to on sidewalks, are often torn open by dogs, cats and even humans in search of food, resulting in a serious litter problem.

PLEASE!!! - Do not leave your household garbage bag on the sidewalk overnight or on non-collection days. Ask your neighbour/friend to put your bag out, should you leave your house before collection day. Do not deposit loose items (boxes, paper, plastic, bottles, etc) or plastic shopping bags with litter on the sidewalk. Do not throw your garbage (bag) into the nearest bush. Take your garbage with you if there is no other alternative. Care for your environment by picking up plastic, paper, bottles, etc in your area. Various programmes for recycling already exist. Please assist us to remain the cleanest area in the country. Holiday makers in the Pearly Beach area now have a wonderful facility (of which the management responsibility was transferred to Enviroserve recently) available.
Gansbaai se nuwe stortingsterrein, wat onlangs teen hoë koste ontwikkel en uitgebrei is, is op 1 Desember 2010 amptelik in bedryf gestel. Die fasiliteit moet sedert 01/12/2011 noodgedwonge ook die materiaal van Hermanus en Kleinmond ontvang vanweë die tydelike sluiting van die Karwyderskraal streek stortingsterrein deur die Overberg Distriksmunisipaliteit. Dit blyk dat hierdie ongewilde reëling minstens vir die volgende twaalf (12) maande sal voortduur.

Benewens die ontwikkeling van 'n sel wat aan die wetlike vereistes vir die storting van vaste afval voldoen, beskik die terrein nou ook oor 'n weegbrug, 'n stoor vir herwinning en kantoorfasiliteite en is die landskap só uitgelê dat dit die voorkoms daarvan versag.

Dit verander egter ook vullisstorting in hierdie gemeenskap onherroeplik. Onder die verreikende implikasies wat dit inhou, is die volgende:

• Toegang sal beheer word. Mense of instansies wat meer as 'n een (1) ton vrag rommel of tuinafval wil stort, sal eers 'n permit by die munisipale kantore moet uitneem voor hulle toegang tot die terrein kan verkry. Die vasgestelde fooie sal vooraf betaalbaar wees.
• Storting van bourommel en ander afval op enige ander plek as die stortingsterrein is onwettig en daar sal ferm teen oortreders opgetree word.
• Geen gevaarhoudende stowwe sal aanvaar word nie. Dit sal op eie koste na die Vissershok-stortingsterrein by Kaapstad geneem moet word aangesien dit die enigste terrein is wat tans sulke stowwe kan hanteer.
• Die munisipale projek om herwinning vanaf bron te bevorder, is reeds na Gansbaai en Stanford uitgebrei. Dit kom in kort daarop neer dat herwinbare vullis uitgeplaas moet word in 'n deursigtige plastieksak wat aan inwoners voorsien word. Besighede en plaasbewoners kan ook deelneem en sal herwinningsakke gratis by die stortingsterrein kan aflaai. Hoe meer herwinning geskied, hoe langer sal die lewensduur van die terrein wees.

Watervoorsiening

Die grootste vermorsing van water vind plaas deur die onverantwoordelike gebruik van tuinslange vir besproeiing van tuine en om voertuie, bote en harde oppervlakke af te was. 'n Hoë verbruik word gepenaliseer deur bloktariewe.

Die gereelde besproeiing van die nuwe sportvelde geskied by wyse van herbenutting van gesuiwerde rioolwater. Die werke is so ontwerp dat suiwering geskied op 'n veel hoër standaard as wat normaalweg voorgeskryf word ten einde dit moontlik te maak om die uitvloeisel vir besproeiing aan te wend.

Sewerage

The municipality has started with the construction of a waterborne sewer system in the Gansbaai area. Phase I has now been completed which means that a number of the shops situated in the central business district (CBD) were connected to the network already. To service the residential area, at least six (6) tanker trucks will be available on a daily basis to render the required service. Everything possible will be done to attend to all requests on a daily basis. All requests received during normal hours (08:00 -15:00) will be executed at the normal tariff (even if the actual service is rendered after hours). However, services ordered after normal hours at the emergency services (tel 028-3138000 or 028-3138111) will be executed at the higher rate applicable on after-hour services. The service will however, if possible, still be rendered on the same day.

Vandalisme

Hierdie euwel veroorsaak jaarliks dat belastingbetalers duisende rande moet opdok om skades wat deur vandale aangerig word, te herstel. Die munisipaliteit laat geen steen onaangeraak om boosdoeners aan die pen te laat ry nie. Dit is veral verkeerstekens, straatligte en openbare ablusiegeriewe wat deurloop. U sal besef dat hierdie kommoditeite belangrik is in die gebied en u word versoek om die munisipaliteit behulpsaam te wees om die euwel uit te roei en om 'n gesonde kultuur te vestig. Die munisipaliteit bied 'n beloning aan vir diegene wat voorvalle aanmeld en waar skuldiges vir die dade verantwoordelik gehou kan word. Die identiteit van die persoon wat die voorval aanmeld, word ten alle koste met die nodige vertroulikheid hanteer.

Wetsgehoorsaamheid

Die munisipaliteit het begrip dat vakansiegangers wat deur die loop van die jaar gebuk gaan onder 'n gestruktureerde lewenswyse meestal 'n behoefte het om met vakansietyd 'n sorgelose en kommervrye daaglikse program te volg. Die ondervinding is dan ook dat alles anders gedoen moet word as wat die gewoonte deur die loop van die jaar was. So byvoorbeeld word verkeersreëls verontagsaam wat tot gevolg het dat daar teen diesulke oortreders opgetree moet word. Die logiese gevolg is dat die wetstoepassingsbeamptes wat daar is vir die veiligheid van alle padgebruikers dikwels vir die onaangenaamheid beskuldig word en boonop moet deurloop onder beledigings en skeltaal. Om u besoek 'n aangename en onvergeetlike ervaring te maak, word u vriendelik versoek om u volle samewerking te gee. Die kapasiteit van die plaaslike wetstoepassingsafdeling is op 'n tydelike basis aansienlik uitgebrei. U behoort in u eie belang te let op die volgende:

• Sorg dat u die verkeersreëls te alle tye eerbiedig.
• Maak seker dat u voertuig padwaardig en gelisensieerd is.
• Weerhou u daarvan om toe te laat dat voertuie bestuur word deur tieners wat nie oor 'n geldige rybewys beskik nie.
• Sorg dat u rybewys in u besit is wanneer u 'n voertuig bestuur.
• Gebruik u veiligheidsgordel.
• Moenie passasiers op onbehoorlike wyse vervoer nie.
• Moenie u eie pret bederf nie.
• (Nota: die gebruik van vierwiel-motorfietse ("quad bikes") op openbare paaie is verbode in die Wes-Kaap en gebruikers daarvan word versoek om eerder die brandpaaie op die meentgronde aan die agterkant van Gansbaai (onder die berg) vir hierdie vermaak te gebruik.

Launching of Boats in the Gansbaai Area

The launching of vessels is regulated by legislation earmarked to protect the environment. The regulations pertaining to the control of use of vehicles in the coastal zone dated 21 December 2001 prohibit unauthorised access of vehicles to beaches. The necessary approval to use the Kleinbaai Slipway, Blou Sloep at Franskraal and Bluewater Bay at Pearly Beach as registered boat-launching sites, was obtained. Together with the facilities in the Gansbaai Harbour area, these are therefore the only registered launching sites.

Traditional launching sites such as Kruismansbaai (in the Danger Point Peninsula area), Buffeljachts and the one at Die Damme, are regarded as unauthorised launching sites.

Algemene Jaarvergaderings van Belastingbetalers- en Inwonersverenigings

Belastingbetalers- en Inwonersvereniging DE KELDERS Ratepayers' and Residents' Association
Donderdag, 19 Desember 2013 om 14:30 – Toerisme Inligting Sentrum, Gansbaai
Thursday, 19 December 2013 at 14:30 – Tourism Info Centre, Gansbaai

Belastingbetalersvereniging FRANSKRAAL Ratepayers' Association
Vrydag, 27 Desember 2013 om 10:00 - Franskraal Rolbalklubsaal
Friday, 27 December 2013 at 10:00 at Franskraal Bowling Club Hall

Belastingbetalers- en Inwonersvereniging PEARLY BEACH Ratepayers' and Resident's Association
Woensdag, 19 Desember 2013 om 10:30 – NG Kerksaal, Pearly Beach
Wednesday, 19 December 2013 at 10:30 – Dutch Reformed Church Hall, Pearly Beach

PEARLY BEACH Bewarea
Dinsdag, 17 Desember 2013 om 10:00 – NG Kerksaal, Pearly Beach
Tuesday, 17 December 2013 at 10:00 – Dutch Reformed Church Hall, Pearly Beach

Belastingbetalers- en Inwonersvereniging KLEINBAAI Ratepayers' and Residents' Association
Maandag, 30 Desember 2013 om 16:00 – Overberg Boot Klub
Monday, 30 December 2013 at 16:00 – Overberg Boat Club

Huiseienaarsvereniging BIRKENHEAD Home Owner's Association
Saterdag, 28 Desember 2013 om 09:00 – Toerisme Inligting Sentrum, Gansbaai
Saturday, 28 December 2013 at 09:00 – Tourism Info Centre, Gansbaai

Die AJV's van die Gansbaai Belastingbetalersvereniging en die Baardskeerdersbos Inwonersvereniging is reeds afgehandel.

Plot-clearing / Ontbossing van Oorgroeide Erwe

The municipality has been flooded with complaints from residents fearing the risks of runaway fires and the general appearance of undeveloped residential properties in the area. An average of more than 50 notices is served on a monthly basis on land-owners to clear the properties from alien vegetation. All residents are therefore again reminded of their responsibility in this regard. In instances where the municipality is forced to appoint contractors after due process was followed to encourage the owner to clean the plot by him/herself, the costs are inflated substantially. It will be in everybody's interest if owners accept their responsibility in this regard. The latest policy approved by Council on 26 November 2013 prohibits the utilisation of mechanical devices such as tractor driven mowers ("bossiekappers") and only manually clearing by using hand held devices such as chainsaws and brushcutters are allowed. Contact details of accredited service providers in this regard are obtainable from the municipality (tel. no. 028 384 8300).

Afvuur van Vuurwerke / Brandvoorkoming

Jaarliks veroorsaak die onoordeelkundige afvuur van vuurwerke op veral Oujaarsaand baie ongerief vir mens en dier. In die geval van die Overstrand gebied gaan ons vanjaar 'n feesgety tegemoet waar afdwingbare, plaaslike reëls van krag sal wees. Die afvuur van vuurwerke is slegs toelaatbaar wanneer 'n suksesvolle aansoek tot dien effekte na die Brandweerhoof geloods is. Verdere inligting in hierdie verband is van die waarnemende Brandweerhoof verkrygbaar (tel. nr. 028-313 8000).

Waar gevalle van getraumatiseerde of verlore diere opgemerk word, is u welkom om te skakel met die plaaslike Birkenhead Animal Rescue Centre (BARC) by telefoon 0837423903.

Te danke aan die baie reën wat vroeg vanjaar geval het, is die risiko vir brande besonder hoog weens die welige plantegroei in ons gebied. Onbeheersde brande kan groot skade aan die natuur en private eiendom tot gevolg hê. Dit sal waardeer word as u die grootste mate van verantwoordelikheid in hierdie verband sal handhaaf.

Vuurwerke mag op oujaarsaand (31 Desember) vanaf 22:00 – 01:00 afgevuur word by die volgende plekke:
Uilenkraalsmond en Stanfordsbaai (De Kelders) strandgebiede

Roaming Dogs

The Law Enforcement Officers were instructed to act firmly against the owners of dogs causing a nuisance to other people. The applicable local by-law regulating the keeping of dogs states clearly that no dog will be allowed to be in a public street/open space/beaches without being held at a leash by a responsible person. Some of the swimming areas were declared out of bounds for dogs during certain periods of the day. Proper notices to this effect were installed at popular entrances to the respective areas (Uilenkraalsmond, Kleinbaai tidal pool and Stanfordsbay serves as examples). Spot fines will be issued to offenders.
Important Notice

Emergency Contact Numbers
The telephone number of the Gansbaai Administration (during office hours) was changed from 028-3840111 to 028-3848300. In the case of any emergency, you can phone our 24 hour Control Room at tel. 028-3138111 or 028-3138000. The Fire Brigade can be called directly at 028 312 2400 and the toll free number for the Ambulance Service is 10177.

SMS Facilities
The more than 24 000 registered sms users in the Overstrand area are pleased and satisfied with the wonderful service they receive from the Overstrand Municipality pertaining to sms messages. If registered, you will receive "fresh from the oven" news about emergency situations, other useful information and notifications on your mobile phone. Please encourage your neighbour and friends by sharing your experience in this service with them. You can register by phoning 028 -3848300 for information in this regard. Council recently decided to use this tool also to remind consumers about the due dates of payment of their municipal accounts. Overstrand Municipality is serious about limiting its risk of losses due to bad debts and already instructed its debt collectors to cut services between Christmas and New Years day where necessary.

Misdaad – Tien wenke om misdaad te bekamp
1. Sorg dat u ten alle tye u deure gesluit hou en u vensters toe maak as u nie tuis is nie.
2. Wees op u hoede van u omgewing, as u van 'n bankoutomaat gebruik maak – moenie gebruik maak van hulp van 'n omstander nie.
3. Hou in gedagte dat die toegelate bloedalkohol inhoud 0,05% is – moenie bestuur as u alkohol gebruik het nie – meer as een bier, of meer as een sopie spiritualieë, kan u reeds in die moeilikheid laat beland.
4. Moenie rylopers oplaai nie.
5. Hou noodnommers byderhand.
6. Moenie u deure vir vreemdelinge oopmaak nie.
7. Moenie waardevolle items binne sig in u motor los nie (al is die deure gesluit). Plaas dit in die bagasiebak van u motor.
8. Sluit ten alle tye u motor as u dit parkeer.
9. Rapporteer die bewegings van verdagte persone aan die polisie.
10. Onthou die gebruik van dwelms, besit van perlemoen en die vang van vis of kreef sonder 'n lisensie, is 'n oortreding. Die polisie handhaaf 'n beleid van "geen genade" vir hierdie tipe oortredings.

Recess and Public Holidays
The municipal council of Overstrand will be in recess for the period 27 November 2013 to 20 January 2014 (both days included). During the period of recess all urgent matters (emergency situations) will be dealt with by the executive mayor in consultation with the municipal manager. Municipal offices of the Overstrand area (including libraries) will close at 13:00 on Tuesday, 24 December 2013 and Tuesday, 31 December 2013 and respectively re-open at 07:45 on Friday, 27 December 2013 and Friday, 3 January 2014.

Slotopmerking
Na verwagting sal ongeveer 220 000 mense die vakansieseisoen in die Overstrand gebied deurbring en dit is onafwendbaar dat die toedrag vele uitdagings ten opsigte van dienslewering bied. Daar is hard gewerk om die nodige voorbereidings betyds af te handel en om seisoenale werkers aangestel te kry om die druk te verlig. Vakansiegangers se samewerking gaan egter nodig wees om te verseker dat die seisoen vir almal genotvol gaan wees en dat die dinge wat waarde tot u vakansie toevoeg vir altyd behoue sal bly. Alhoewel daar waardering is dat inwoners/vakansiegangers by wyse van geskenke erkenning wil verleen aan goeie dienste deur munisipale werkers, skep dit praktiese probleme en die praktyk word ontmoedig.

Gun my die geleentheid om nogmaals aan u almal 'n baie Geseënde Kersfees en 'n Voorspoedige Nuwejaar toe te wens. Mag ons nooit die ware doel van hierdie heugelike geleentheid uit die oog verloor nie - 'n tyd om te gee en 'n tyd om te vergewe.

Vriendelike Feesgroete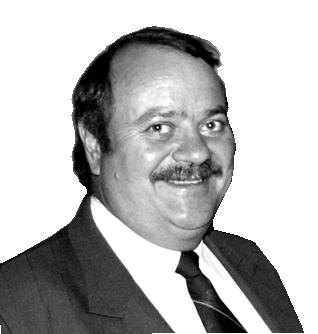 F MYBURGH, MUNISIPALITEIT OVERSTRAND AREABESTUURDER : GANSBAAI
9 Desember 2013