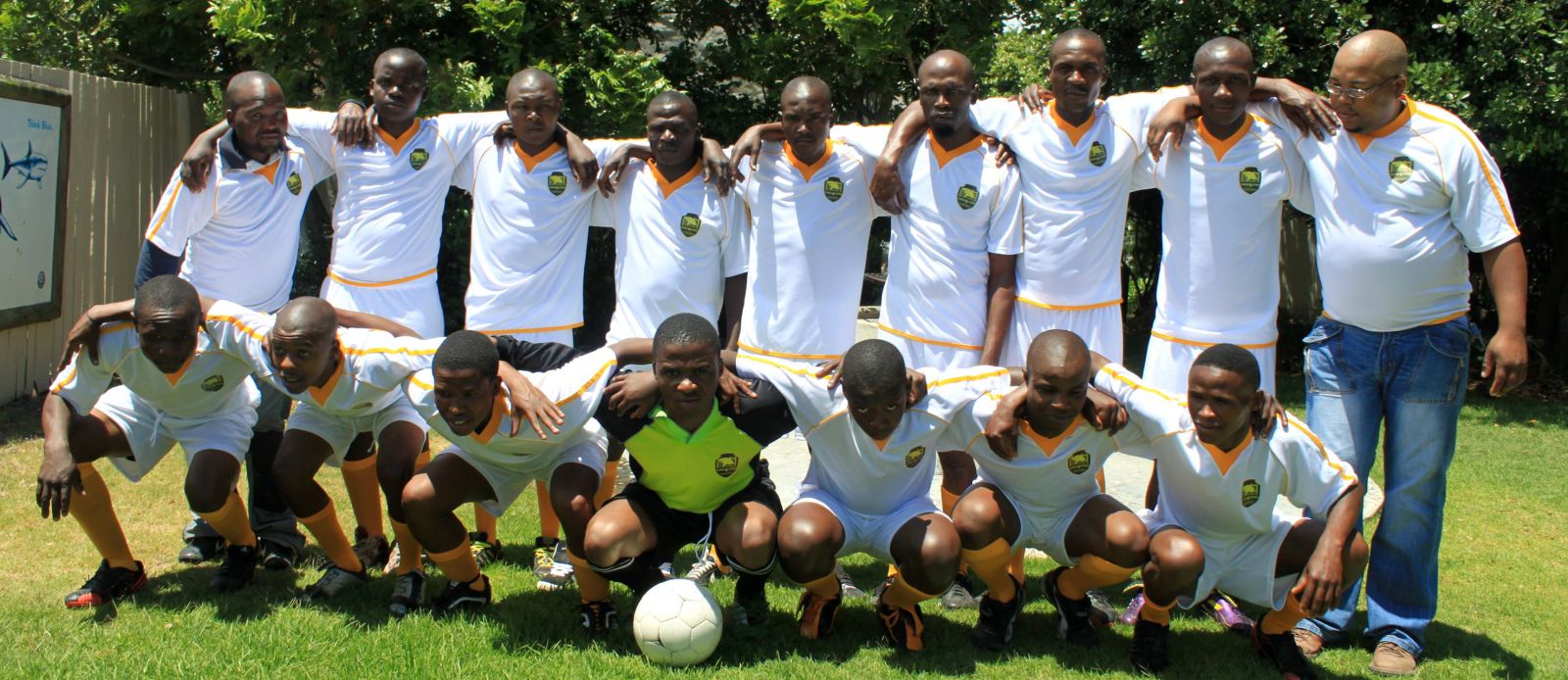 The Zama Zama Football Team, supported by Marine Dynamics since 2010
Gansbaai locals take their football seriously and you can see team's training almost every day with matches scheduled for Saturdays and Sundays. What many do not realise is that often the team players are unemployed and have minimal financial means to participate in this global sport which fills the players with a sense of purpose, keeps them fit and develops team skills. Zama Zama football team has been around since 1997 and has of course seen many changes since. Marine Dynamics began the support of the team in 2010 as some of their dedicated employees play and coach for the team. Over the years Marine Dynamics has provided branded clothing for the team and for the last few years has begun to support the transport costs to away games as well as referee fees and other incremental costs.

This year Marine Dynamics has committed to R14 000 towards this. There was much excitement when the new clothing arrived for the 2014 season and the players gathered to try it on and test it out with a friendly match - A match they won 6-5. Zama Zama finished fifth on the log at the end of last year but hope to do better this one. As manager Bruce Dlova says, "Getting a sponsor changes everything.
"Without a sponsor, Zama Zama would not exist". He adds, "We are looking forward to a good season ahead and are grateful for the support from Marine Dynamics." Currently part of the Castle League, Zama Zama hopes to be part of the Vodacom League which is a division up, by the end of the next two seasons.
Brenda du Toit