Persoonlik: Dit is met leedwese dat ons verneem het van die afsterwe van Flip Fouche. Ons innige simpatie aan Charl, Marius en gesinne met jul verlies.

Verjaarsdae/Birthdays: We wish Norman Fisher a very happy 85th birthday on the 14th March – what a wonderful milestone you have reached, Norman! We wish you a wonderful year with lots of blessings. Veels geluk aan Deon Momberg met jou verjaarsdag op die 17de – ons wens jou 'n mooi jaar toe.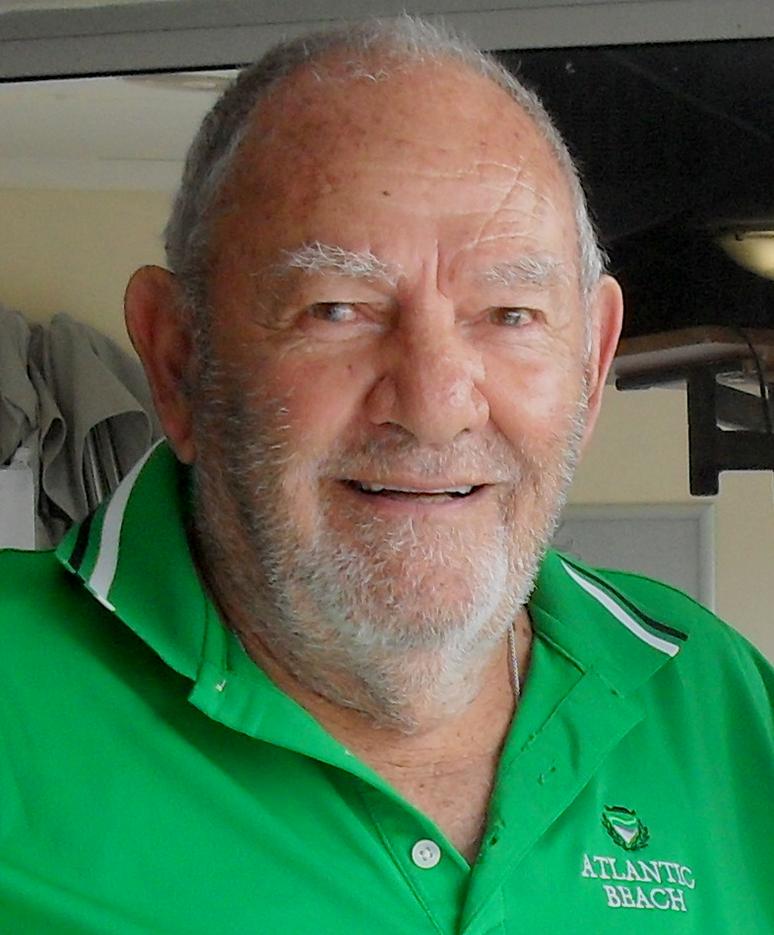 Norman Fisher – 85!

Woensdag se Sloegterskom-petisie is gewen deur Joe Cesare met 38 punte (borg: Hermanus Bottle Store) gevolg deur Royce Woods 37, Clive Bailey 36, Stella Swart 36, Rob Jerrard 36, Charlie Bent 35, Frances McIntosh 35, Bev Swart 34, George Hunt 34, Andre Lourens 33. Naaste aan die penne was Bev Swart (2&11), Bobby Brandt (8&17) en Rob Jerrard op no 15. Die langste set word gewen deur Andre Lourens op no 9&18. Al die pryse was geborg deur Leon Hattingh – baie dankie, Leon! Spog Twee's word aangeteken deur Johan Pieterse (15), El Matthee (11), Bobby Brandt (15), Bev Swart (2) en Stella Swart (2).

Vrydag was daar geen kompetisie nie as gevolg van die weer. Die ledetrekking is nie gewen nie en word oorgedra na volgende week.

Saterdag se kompetisie was 'n Enkel Stableford en die wenner was Flippie Snyman met 40 punte, gevolg deur Solly Wessels 39, Steve Mulller 36, Rob Jerrard 36, John Thompson 36, Malcolm Bury 35, Marlene Davin 34, Dawie Rossouw 33, Bobby Brandt 33, Frances McIntosh 33. Naaste aan die penne was Solly Wessels op no 2&11, Flippie Snyman op no 8&17 en no 15 (borg: SuperSpar/Tops). Spog Twee's word aangeteken deur Flippie Snyman (17) en Malcolm Bury (17).

Die Ligaspan het 5/3 verloor teen Caledon.

Volgende Saterdag se kompetisie is 'n Gekombineerde Aggr.Stableford.
Sanlam Kanker Uitdaagreeks Gholfdag: Dit vind op 23 Maart plaas en word gespeel in die volgende kategorieë – Mans A: 0-9, B: 10-18; C: 19-30 maks. Dames: A: 0-16, B: 17-24, C: 25-36.

Klub/Club: 028 384 1441 Leon Hattingh & Andre Roos
Navrae/Enquiries: 082 878 0534 – JohanCoetzee