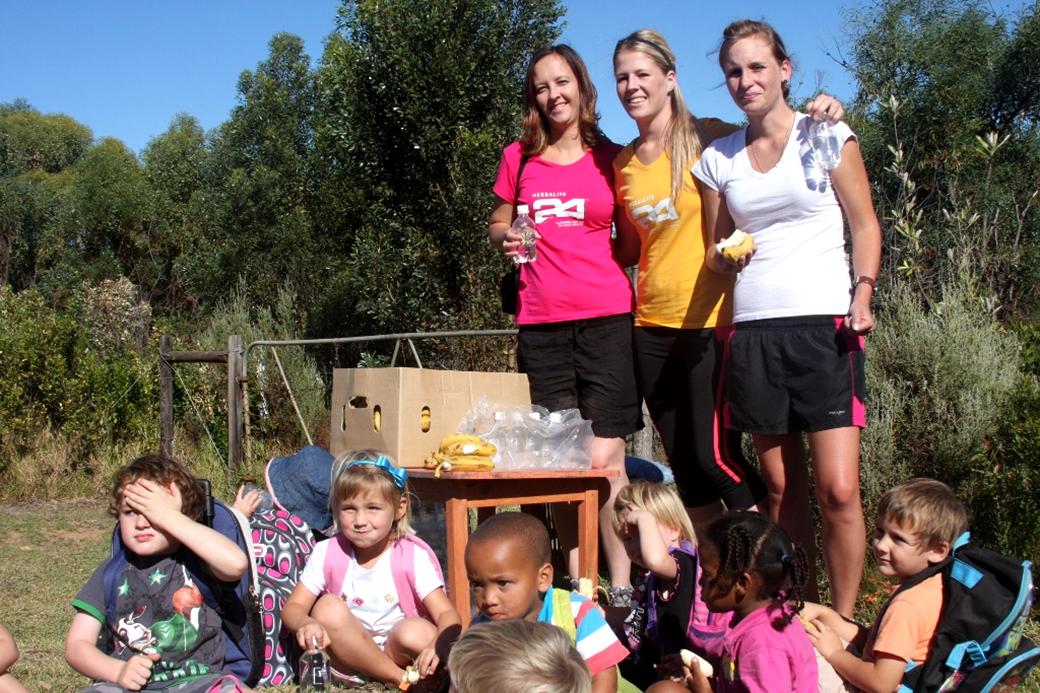 Die halpadmerk met die Water4Water staptog, met welkome water en piesangs wat uitgedeel is, met agter vlnr Jackie Lombaard, Yolandi Kriel en Natasha Forbes saam met enkele van die kleuters
"Op 27 Maart het Flower Valley Early Learning Centre se blinkoog kleuters en belangstellendes opgewonde die 6 km staproete aangepak," laat weet Marlette Longland, koördineerder van Gansbaai Eko-skole Projekte. Sy sê klein en groot het 'n bottel water saamgedra om te wys hulle ondersteun die Walk4Water Projek. "By die halfpadmerk is water en piesangs uitgedeel en by die eindpunt het elkeen 'n heerlike kolwyntjie onder die koeltebome geniet." Die deelnemers is dit almal eens dat hulle die staptog terdeë geniet het. Marlette vertel dat selfs die kleuters deurtentyd bewus was van die doel van die staptog. "Hulle het besef dat daar regoor die wêreld kinders en volwassenes is wat nie skoonwater in hul huise het nie en daarom soms kilometers ver moet loop om water te gaan haal.

Vir meer inligting rakende die Flower Valley Early Learning Centre, kan Natasha Forbes gedurende kantoorure by 028-388-0713 of 087-808-5353 geskakel word, of stuur 'n e-pos aan hulle by elc@flowervalley.co.za.
Hardus Botha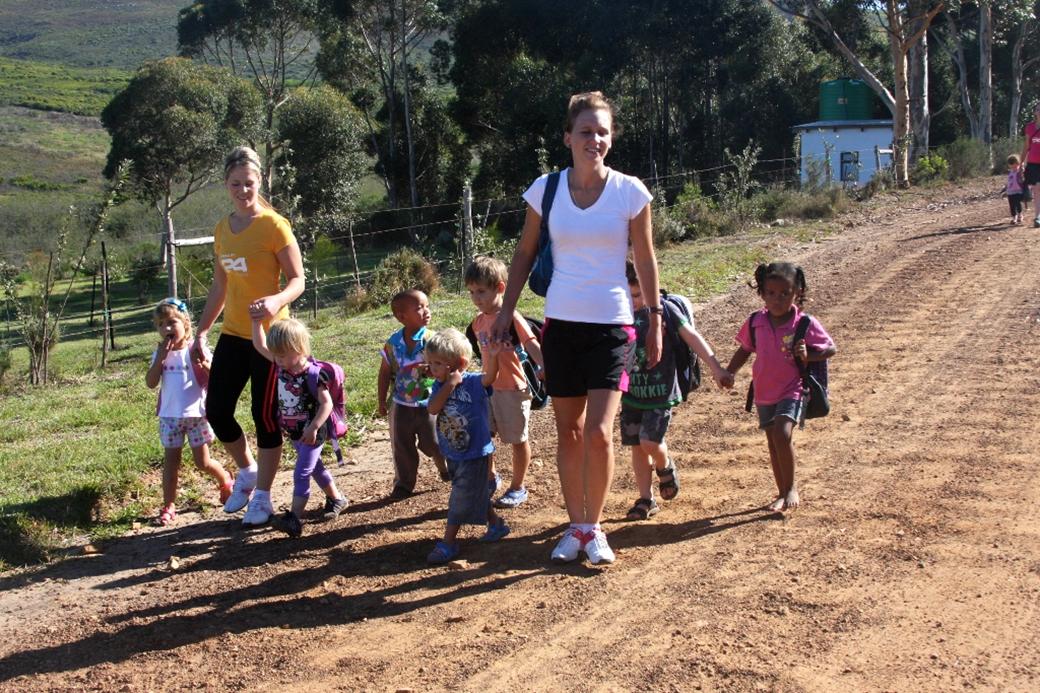 'n Deel van die kleuters van die Flower Valley Early Learning Centre tydens hulle deelname aan die Water4Water Projek