Verjaarsdae/Birthdays: Anthony Bucknall 17th, SJ Hitchcock 19th and Brian McIntosh 20th – we wish you many more happy days on the golf course!
Woensdag se Sloegterskompe-tisie is gewen deur Sextus Neethling met 40 punte, gevolg deur Bobby Brandt 38, Solly Wessels 38, Steve Muller 37, George Hunt 37, June Rahn 36, Dawie Viljoen 35, Jannie Brandt 33, Jan le Roux 32. Naaste aan die penne was Jakkie Beukes op no 2&11 en Daan Victor op no 8&17. Spog Twee's word aangeteken deur Daan Victor (8) en Bev Swart (8).
Vrydag se 9-putjie kompetisie (borg: OK Foods) is gewen deur Daan Victor met 21 punte. Die ledetrekking was nie gewen nie en word oorgedra na volgende week.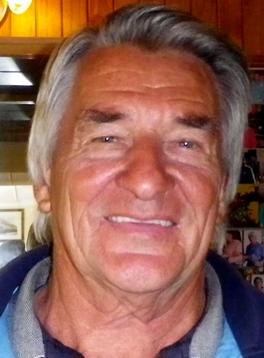 Saterdag se kompetisie was 'n Enkel Stableford, en is gewen deur El Matthee (regs) met 40 punte, gevolg deur Bertie Laubscher 38, Royce Woods 36, June Rahn 36, Walter Strydom 35, Bobby Brandt 35, Jakkie Beukes 34, Dawie Viljoen 33, Jan le Roux 33 en Paul Dippenaar 32. Naaste aan die penne was Jan le Roux op no 2&11, en Bobby Brandt op no 8&17. Royce Woods teken 'n Spog Twee aan op putjie no 11.
Die Ligaspan het gelykop gespeel teen Hermanus. Veels geluk, Ligaspelers. Die Ligaspan bedank Stella vir die heerlike southappies na die wedstryd – dit word baie waardeer.
Uilhokke: Die komitee en lede bedank al die lede wat bygedra het om uilhokke aan te koop. Spesiale bedanking aan Bev en Sextus wat die pale geplant en die hokke opgesit het. Ons waardeer dit baie.
Volgende Saterdag se kompetisie is 'n Enkel Stableford. Die kompetisie is die Maandelikse Houespel en die eerste prys word geborg deur Kleinbaai Motors.

Klub/Club: 028 384 1441 – Leon Hattingh en Andre Roos
Navrae/Enquiries: 082 878 0534 – Johan Coetzee