Persoonlik: Ons beste wense aan Andre Lourens wie nie meer gholf kan speel vir 'n baie lang ruk nie weens rugprobleme. Andre, ons dink aan jou en hoop dat dit spoedig beter sal gaan.

Verjaarsdae/Birthdays: Wilmeen Harris 24th , Malcolm Bury 28th en Piet le Roux 29ste - We hope you have a wonderful day and year! Ons wens vir jou 'n pragtige dag en jaar!

Woensdag se Sloegterskompetisie was gewen deur Solly Wessels met 45 punte (78 bruto), gevolg deur Bernard Olivier 41, Paul Dippenaar 39, Stella Swart 39, Jannie Brandt 39, Bev Swart 35, Dawie Viljoen 35, Joe Cesare 34, Frances McIntosh 34, Royce Woods 33. Naaste aan die penne was Dawie Viljoen op no.2&11 en Paul Dippenaar op no.8&17. Spog Twee's word aangeteken deur Royce Woods (11), Paul Dippenaar (17) en Nico Jones (15).
Vrydag se 9-putje kompetisie (borg: OK Foods) was gewen deur Johan Stander met 21 punte, gevolg deur Daniel vd Merwe 20. Die ledetrekking was nie gewen nie en word oorgedra na volgende week.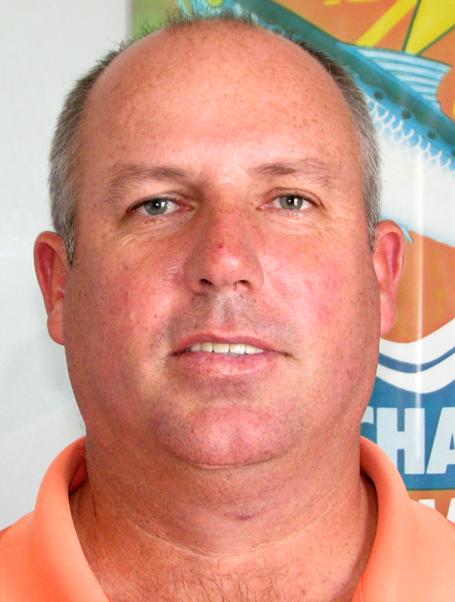 André Coetzee
Saterdag se kompetisie was 'n Enkel Stableford en was gewen deur Andre Coetzee met 39 punte, gevolg deur Daan Victor 37, Johan Coetzee 36, Deon Momberg 36, Joe Cesare 35, El Matthee 33, Sextus Neethling 33, Solly Wessels 32, Piet le Roux 32, Clive Bailey 32. Naaste aan die penne was Bev Swart op no 2&11, Piet le Roux op no 8&17 en Solly Wessels op no 15 (borg: SuperSpar/Tops). Spog Twee's word aangeteken deur Andre Coetzee (2), Solly Wessels (15) en Bev Swart (11).
Volgende Saterdag se kompetisie is 'n Gekombineerde Stableford en die Maandelikse Houespel. Die eerste prys word geborg deur Kleinbaai Motors.

Klub/Club: 082 384 1441 – Leon Hattingh & Andre Roos
Navrae/Enquiries: 082 878 0534 Johan Coetzee