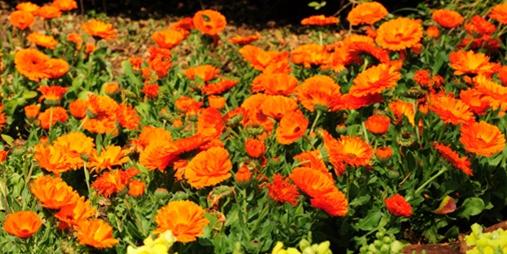 Introduce an explosion of colour to your winter garden with bright and sunny calendulas.
No garden should be without calendulas at this time of year; it's the only way to guarantee a little burst of sunshine when the weather fails you! Whether it's a sweep of golden blooms in a flower bed or a vivacious display in a pot, calendulas are a golden ray on a cold winter day. What's more, even the most inexperienced of gardeners can grow them easily. They also make an excellent companion plant in veggie beds as they repel many pests.

Calendulas are one of the most trouble-free annuals. Plant the seedlings in a full-sun to part-sun position. They are not particularly fussy about their soil and in fact too much pampering is often detrimental to their wellbeing. Water the calendula plants once or twice a week. Don't forget to deadhead your plants by removing the dying flower heads so that the plants maintain an even blossom production.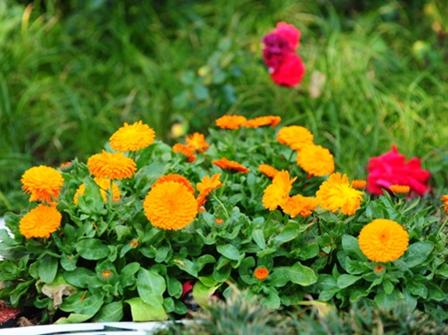 Information supplied by the Bedding Plant Growers Association. For more go to www.lifeisagarden.co.za