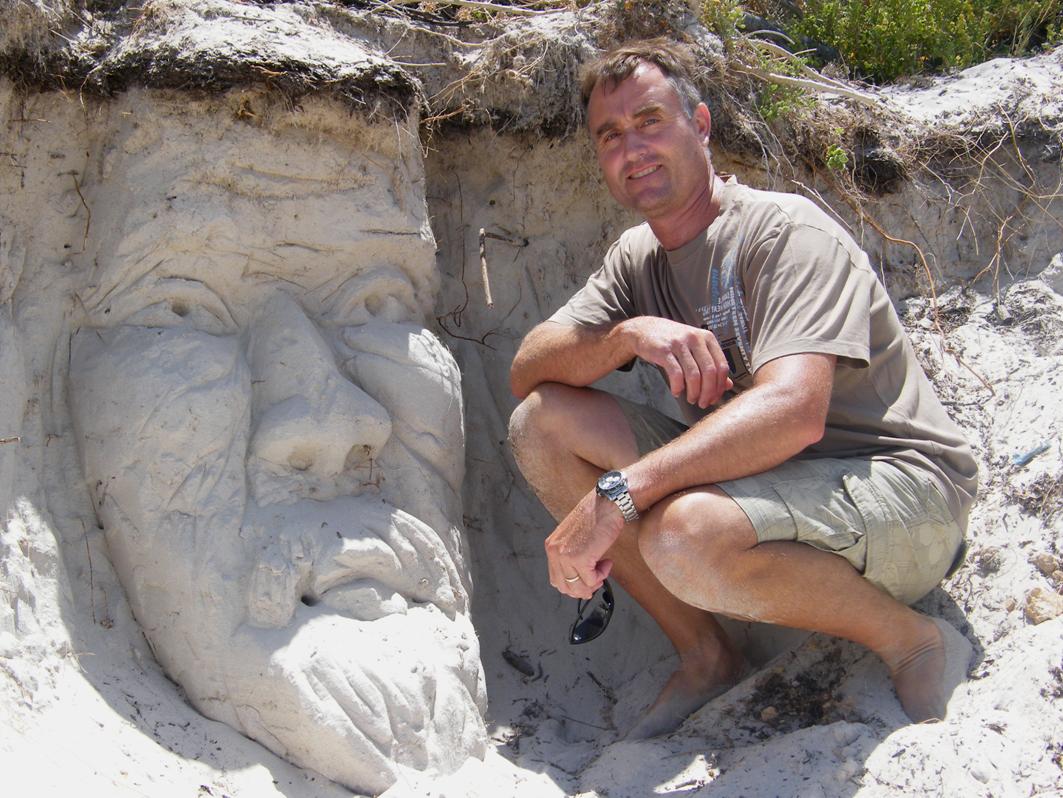 'n Krokodil op Uilkraalstrand het die koppe van vakansiegangers behoorlik aan die draai gehad. Gelukkig was krokodil-se-kind met seesand geskep.
Die "beeldhouer" was Ernst Nieuwoudt van Parow in die Kaap. Hy het die volledige krokodil met presiesheid, van sy sterpunt tot by die punt van sy bek, op die wal van die lagoon "uitgekerf".
'n Klein dogtertjie het verbygestap en doodluiters gesê: "You must be a crocodile artist!"
Elcine Hulme van Franskraal het Gansbaai Courant van die "beeldende kunste" op die strand verwittig. Dit was egter nie lank nie of die harde werk is stukkie vir stukkie afgekalwe en die krokodil het in die niet verdwyn voordat Natuurbewaringsbeamptes op die toneel verskyn het. Kort voor die skep van die krokodil, het Ernst 'n yslike manskop teen die hange van die strand uitgekerf. Die stuk beeldhouwerk het net so realisties soos die krokodil gelyk, nogal met die grasgedeelte op die wal wat perfek soos sy hare vertoon het.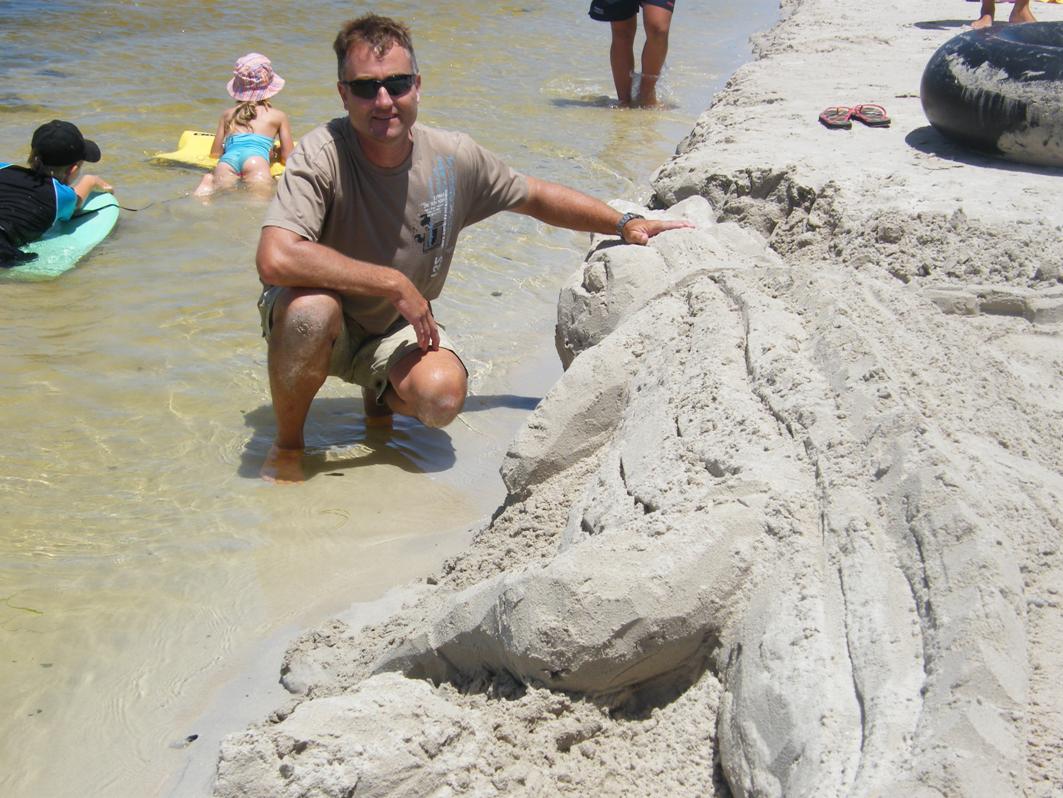 Ernst is 'n grafiese ontwerper en hy sê dit wat hy op die strand doen is vir hom uit-en-uit ontspanning. Sy eggenote, Elna en die egpaar se kinders, Jens en Melissa, het hom maar net met skuddende koppe dopgehou. Op die twee meegaande foto's sit Ernst Nieuwoudt by sy twee beeldhouwerke wat hy met Uilkraalstrand se sand geskep het.
Hardus Botha