So you are looking for a coastal hideout to take your family for some good old traditional fun in the sun. And while Campsbay may have been first on your list, the thought of once again braving the icy waters of Cape Town sends a chill down your spine. Not to worry because theres a selection of secluded beaches only two hours from Cape Town.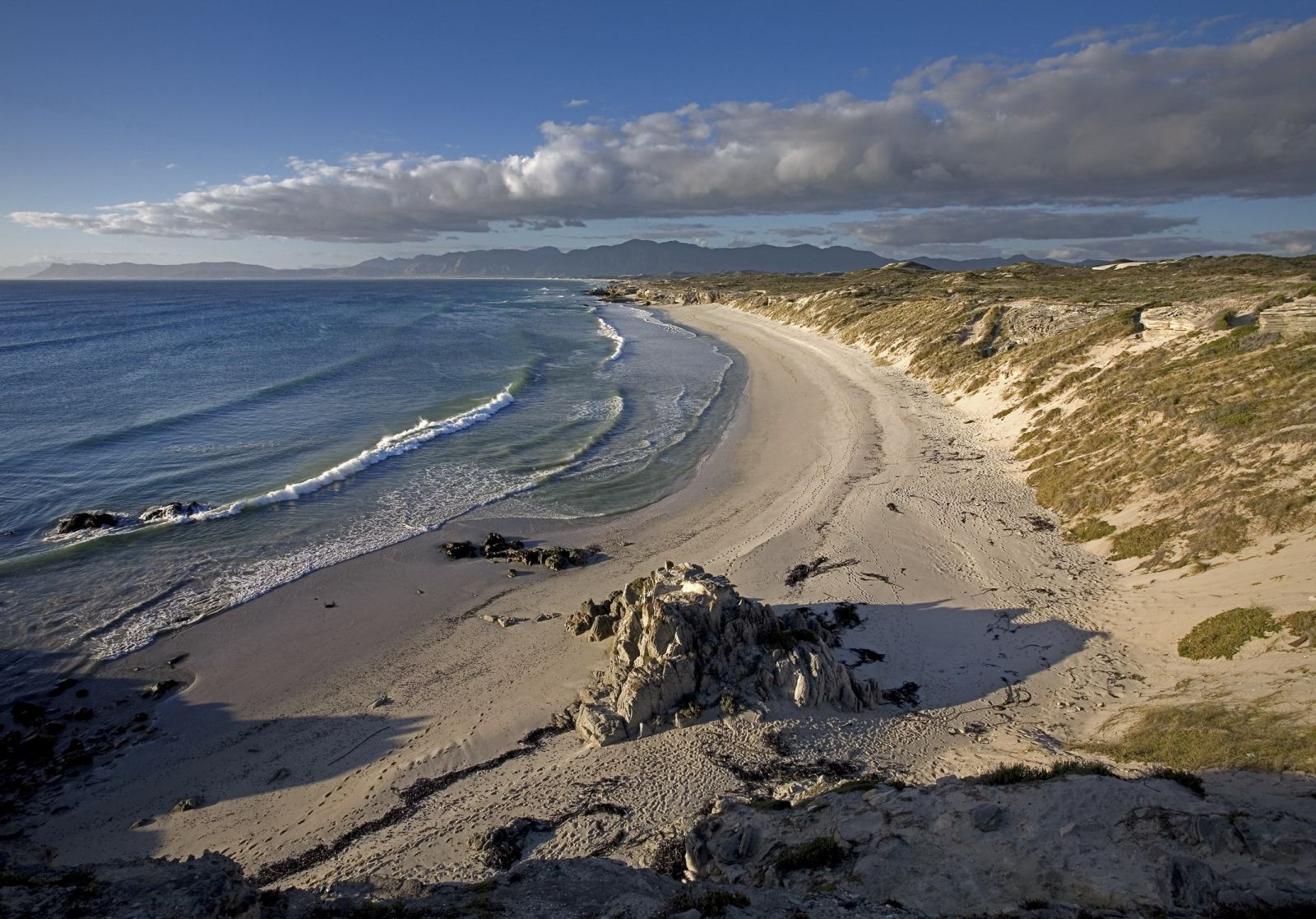 Gansbaai has awesome beaches all with one thing in common . . . they are secluded, clean and uncrowded. Our favourite of all the beaches has got to be Die Plaat. It is very close to the De Kelders caves where you can explore ancient dwellings and swim through amazing crevices. It also has such amazing rock outcrops which make for a spectacular landscape (and some nice shade on the very hot days). Here are some pictures we took the other day.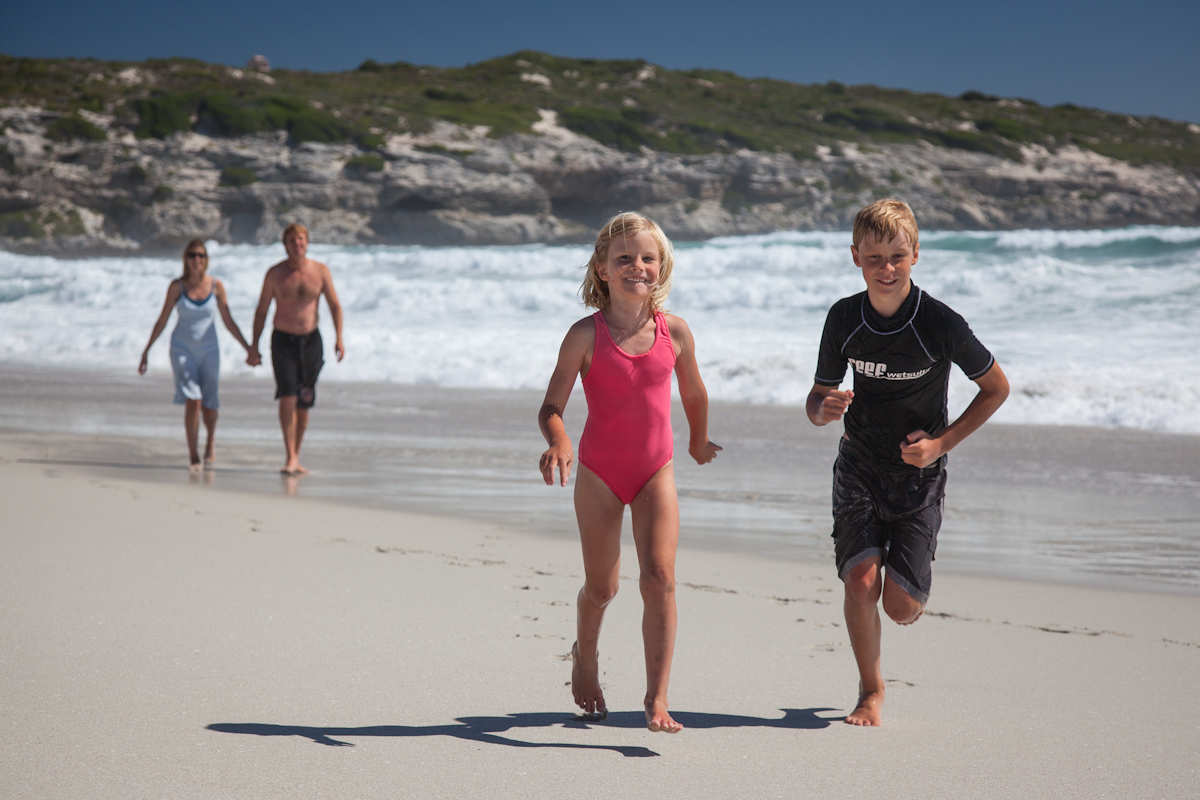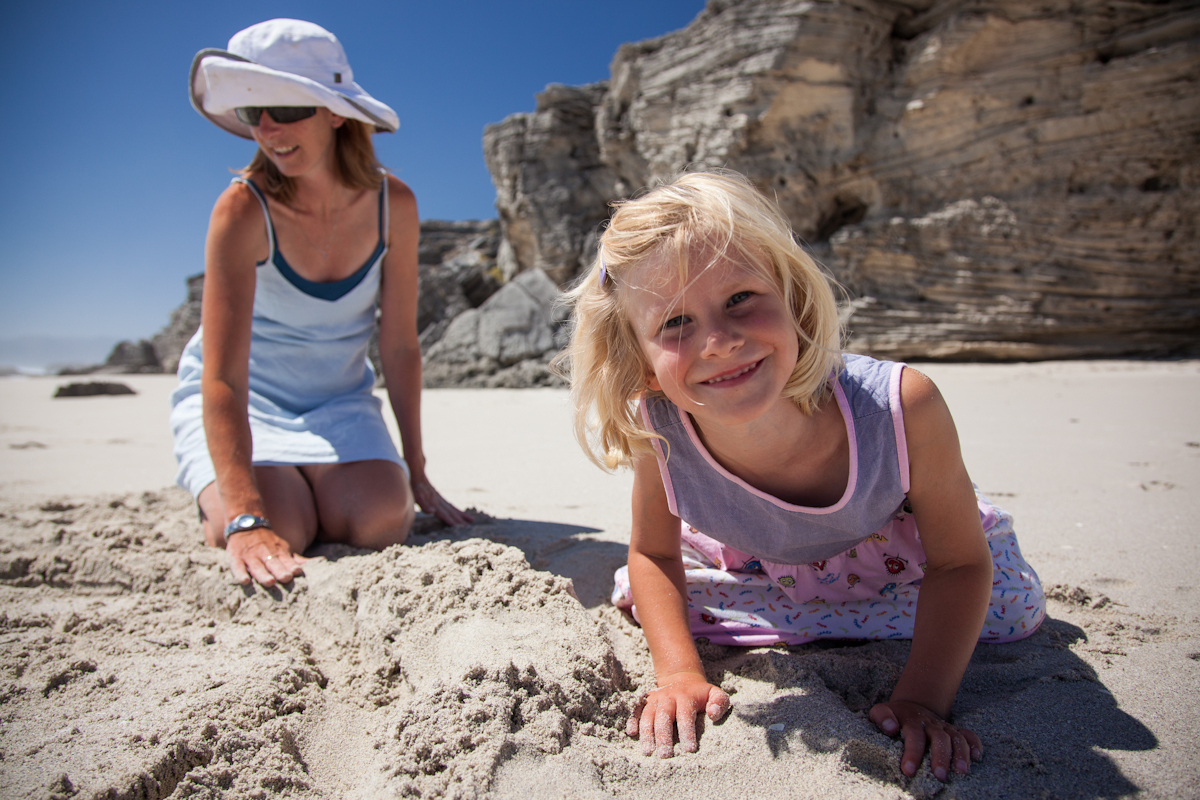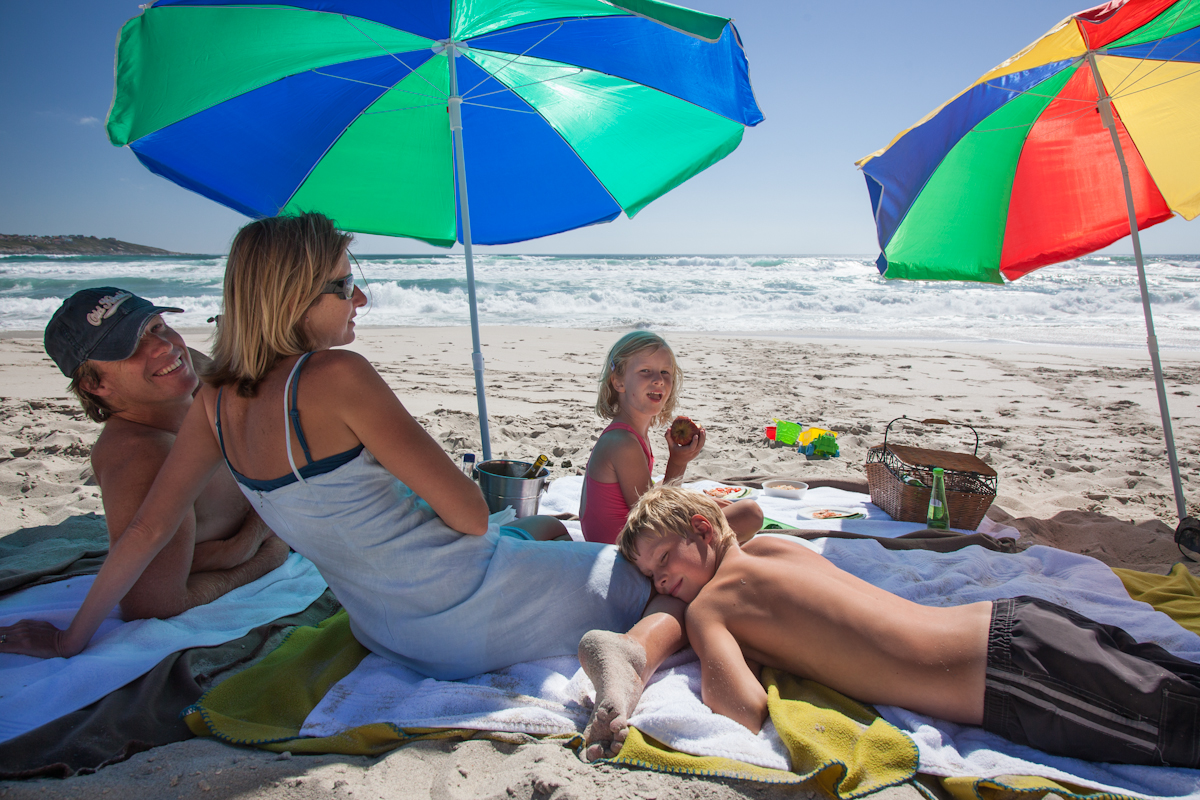 While you might be thinking "Isn't Gansbaai the Great White Capital of the world, is it safe to swim?" The answer would have to be a very big YES! While we do have the largest population of Great Whites in the world and Shark Cage Diving is a thriving industry, the truth is we have no recorded attacks on any swimmers in our area (except perhaps for a poacher). In all the years that thousands of holiday makers have flocked to our shores we have never had a fatal attack. Our Great Whites are incredibly well fed by one of the largesy seal colonies in the world, so the need to 'snack' on us is far removed.
So pack the family and escape to Gansbaai for the ultimate family holiday by the sea. If you're still worried about the sharks, come for a shark cage dive and learn the facts from specialists.