On Friday, 1st February 2013, the Dyer Island Conservation Trust and Marine Dynamics Volunteers visited the Stony Point African Penguin Colony to do a little bit of low cost housing development. A total of close on 80 artificial penguin nests were installed in strategic points.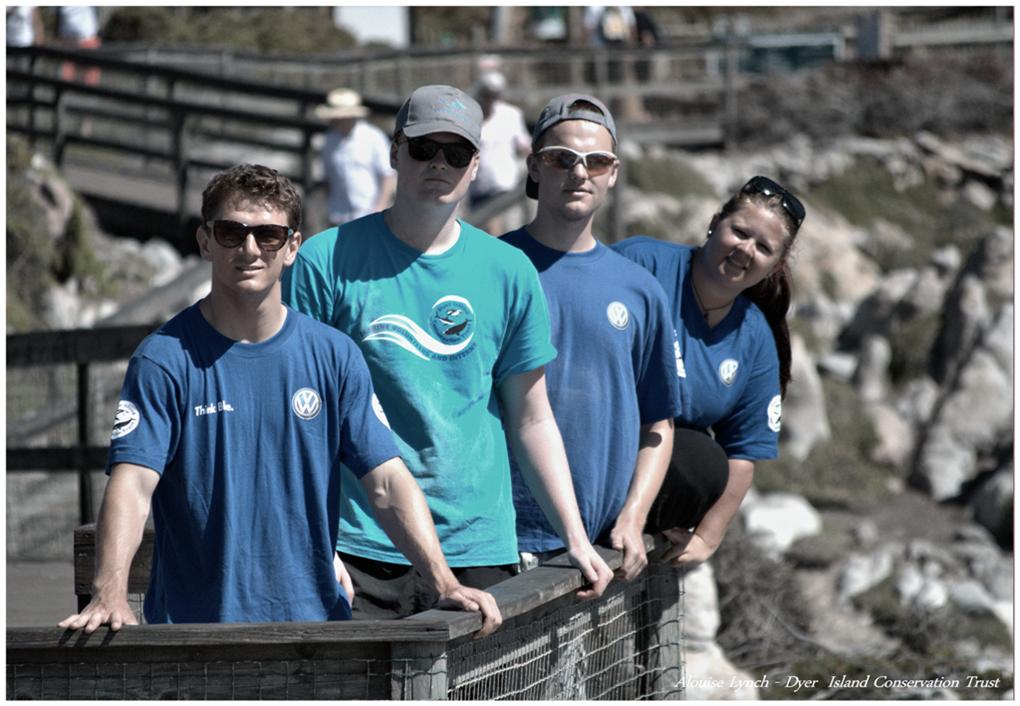 Stony Point is a world renowned location for local and international visitors to see and experience these iconic animals. Unfortunately this species has also attracted some ridicule from local residents of Betty's Bay, who live next to the colony.
The Stony Point colony has grown exponentially in the last few years, a good indication that this area is being well managed. Due to this growth the penguins have been moving into private gardens. This has caused mixed feelings amongst the home owners around the colony, with a handful of owners complaining publicly about the noise, hygiene and discomfort caused by Penguins moving onto or through their properties. Others welcome these black and white waddlers with open arms.

The old dilapidated fence surrounding the colony has now been upgraded, and approximately 300 pairs of African Penguins have been relocated back into the perimeter of the colony, keeping them safe from the ever encroaching outside world.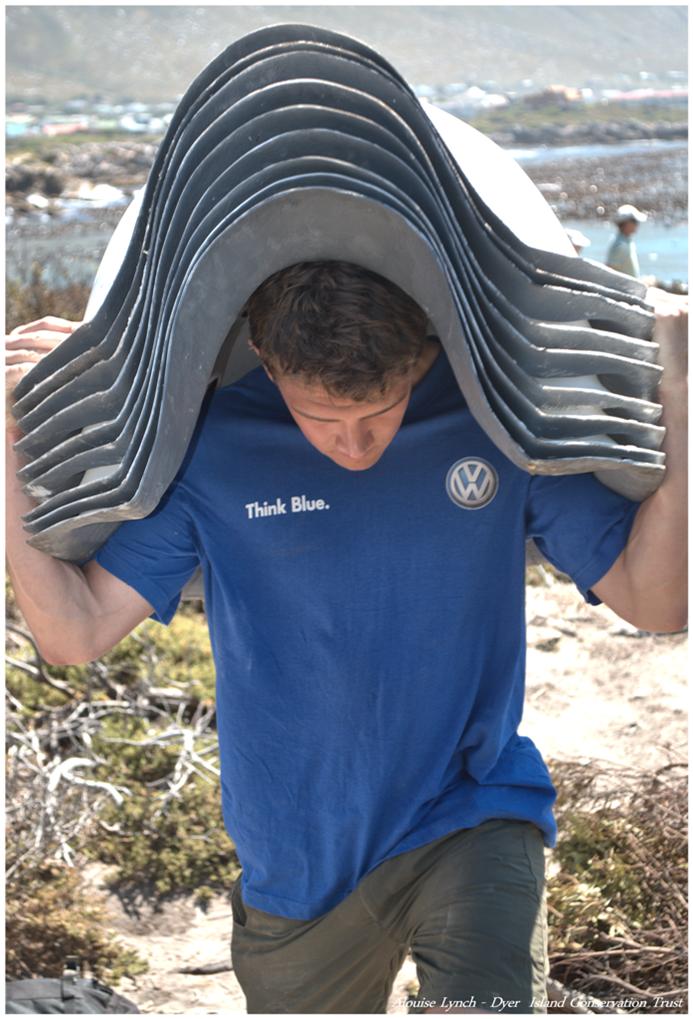 This, combined with the ending of the penguin moulting season, prompted the DICT and Stony Point Management to install nests for the newly colonized stragglers, who will soon start breeding again.
During installation a few prospectors joined the proceedings, inquisitively inspecting the new nests. To our delight, Cuan McGeorge, who manages the colony on ground level, reported that 2 nests were occupied by Sunday 3rd February and another contained two newly laid eggs on Tuesday morning…. This is a wonderful and exciting development, proving that the installation of these nests were sorely needed, and came just at the right time.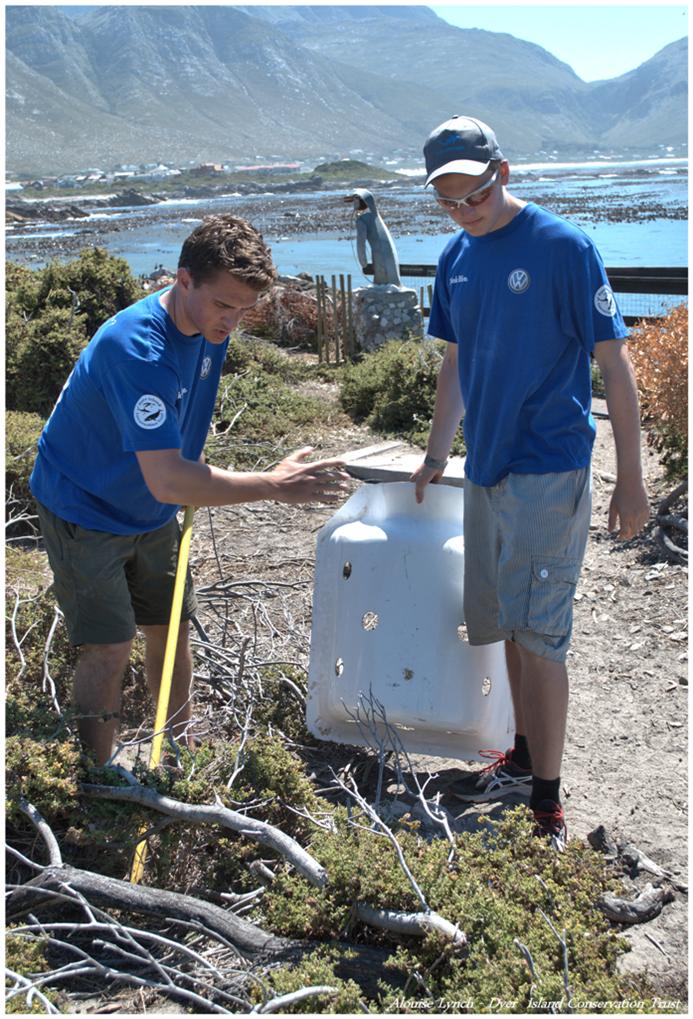 For further information on the Dyer Island Conservation Project and the Penguin Nests please visit www.dict.org.za, where you will be able to see how you could also get involved with this project, making a difference in the lives of our African Penguins.
Alouise Lynch