Early Sunday morning saw a pod of 19 whales beached at Noordhoek Beach. Hundreds of rescuers from NSRI, policemen and other services were on the scene to try and help the stranded whales. They kept the whales wet with sheets and water while they waited to hear the plan of action.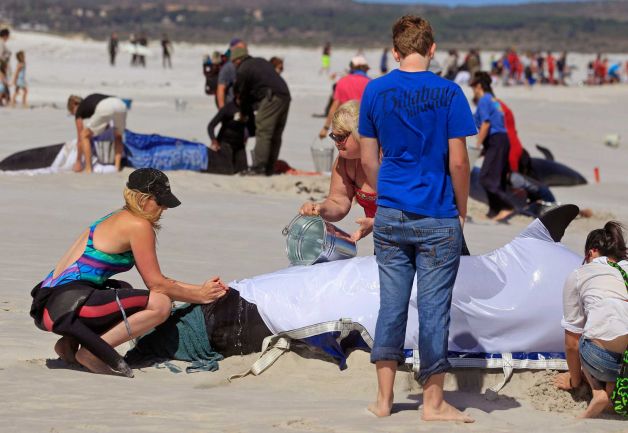 NSRI spokesman Craig Lambion assessed that the seas were too rough and that the animals would be better off if they were transported to calmer waters. Despite the efforts of all involved, by mid-afternoon only seven of the whales were still alive. Five of the whales were put into hoists and transported to the Simonstown naval base where they were taken out to sea. Three of the five whales were later found beached at Simonstown and euthanized. Five more of the whales died of natural causes.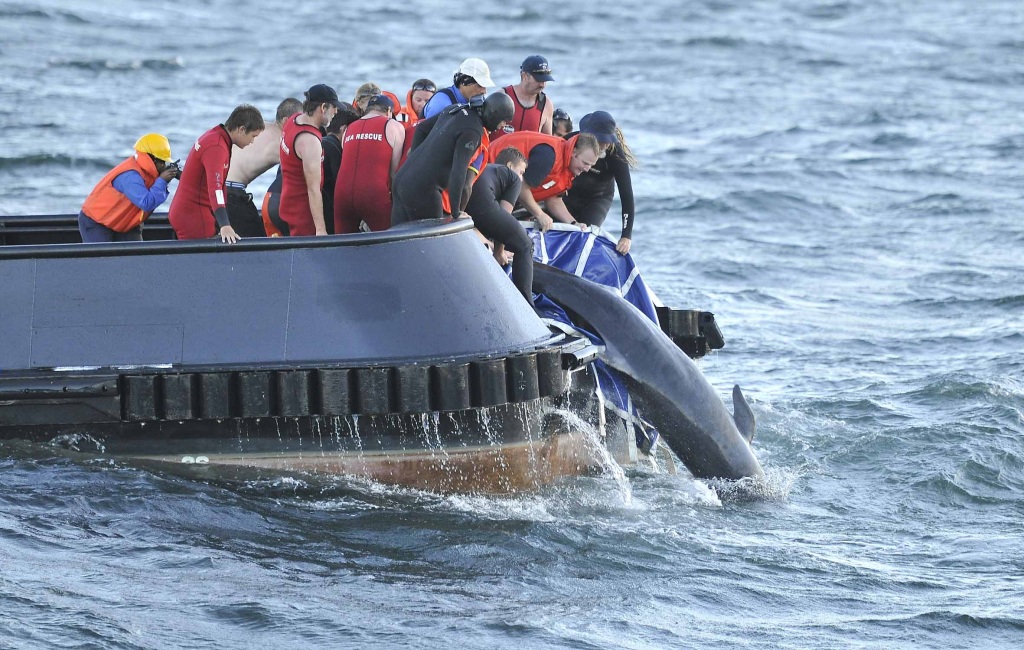 Nine other whales of the pod were also euthanized after they were found to be in poor and deteriorating health. Lieze Swart, Department of Environmental (Oceans and Coast) Affairs Chief Research Tecnician, said the whales had suffered too much physiological trauma and stress. The whales were humanely euthanized by veterinary surgeons, under the guidance of the Department of Environmental Affairs and the SPCA.

Experts are still divided as to why whales and dolphins beach themselves, seen by some as mass suicide. In a report done in 2009 it was speculated that potential causes might be diseases, pollution, the effects of red tides and shark attacks. But Cape Town is no stranger to mass whale beaching, in 2009 a school of 55 false killer whales came ashore Long Beach in Kommetjie.