This weekend we are investing in our future and planting trees at Platbos. The whole weekend is dedicated to reforestation which gets combined with a fun music festival and activities for the whole family. Hosted by Greenpop and supported by all, let's join the Reforest Fest.




The annual reforestation effort is running for the third year and will include two weekends. The aim for Greenpop is to plant a total of 4000 trees during these two weekends and ultimately add to the Platbos Forest. The first is a family weekend, specially timed for Mother's Day that will include fun and educational activities for the whole family, forest walks, yoga, musical sessions and arts and crafts.

Tickets for the festival include the music festival, camping as well as meals and all the fun activities and tree planting. The Reforest Fest starts today and continues through the weekend till Sunday night at 10:00 pm.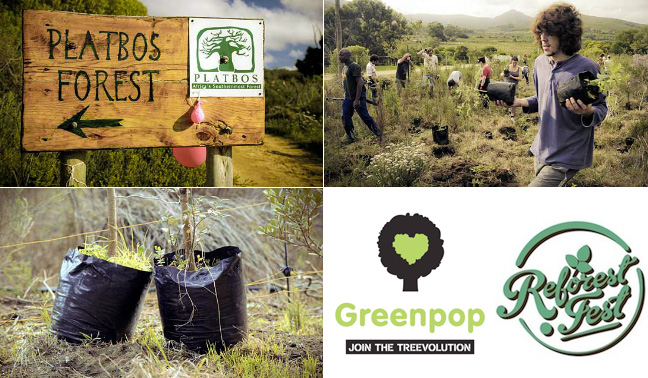 The project is definitely worth investing in as the efforts have seen over 3000 trees planted in the last 3 years. It adds to the southern-most forest in Africa and helps to grow the beautiful ancient Platbos Forest in our beloved Gansbaai. Let us all lend a helping hand to building a better future.